Success Stories
27 January 2020
How to increase online sales by 2.2 times with Google Optimize — Raiffeisen Bank case study
In addition to addressing marketing analytics challenges, OWOX BI is an official reseller of and consultant on Google Cloud Platform products. Today, we want to share a story about how Raiffeisen Bank managed to increase conversions and debit card sales with the help of Google Optimize 360.
If you need help running A/B tests or want to purchase Google Optimize 360, the OWOX BI team is ready to help. Sign up for a demo to learn more.
About the company
Raiffeisen Bank, a member of Raiffeisen Bank International, is a Russian commercial bank serving private and corporate clients. Raiffeisen has been operating in Russia since 1996 and has 175 branches and more than 9,000 employees.
In addition to bank branches, Raiffeisen offers remote service channels: online banking, a mobile application, SMS banking, ATMs, and self-service terminals.
Challenge
In order to increase the number of customers and conversions through online channels, the Raiffeisen team decided to test several variants of the landing page for the #AllAtOnce debit card and choose the most effective.
This task consisted of three stages:
Try several tools for A/B tests and choose the most appropriate one.
Implement changes to the landing page and test the resulting options.
Determine the option with the most suitable content.
Solution
To understand which debit card features motivate users to buy, Raiffeisen marketers created three landing pages with different designs and different advertising messages.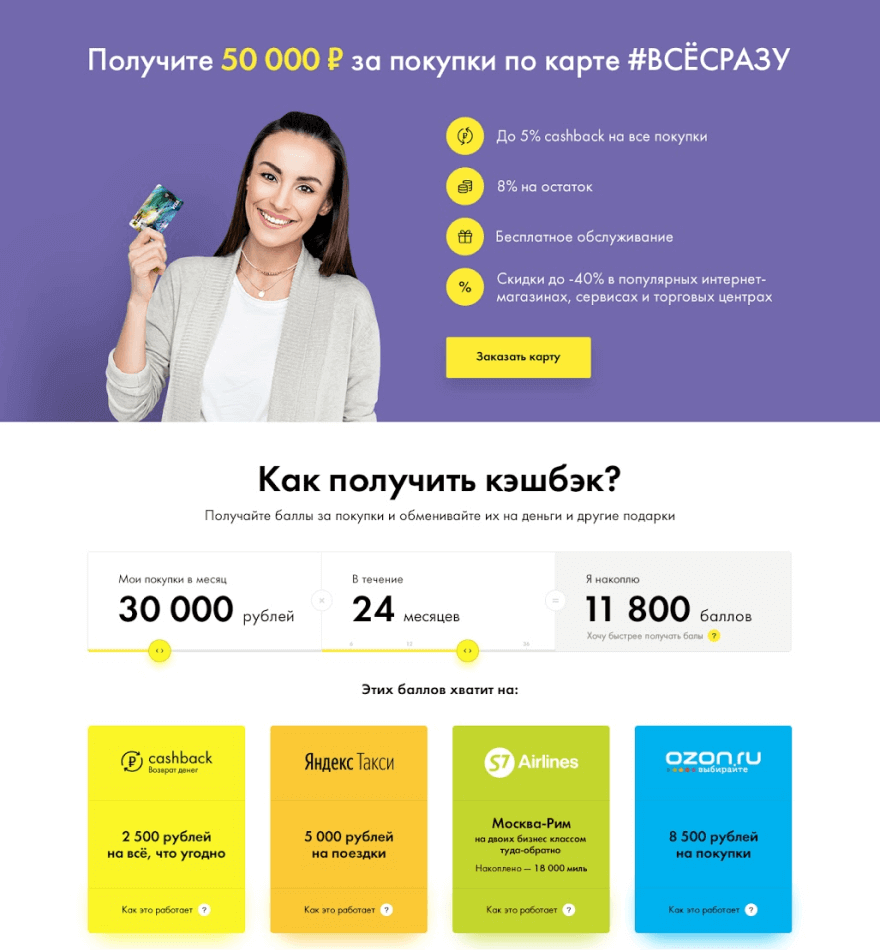 Over the course of a year, the team conducted 10 tests on each version of the page and determined a winner with the help of the Test and Learn method. The winning landing page offers the most suitable combination of design and content to increase the number of applications.
''
We are working on a constant increase in conversion. In the case of debit cards, we have been able to significantly reduce the cost of attraction by improving the conversion rates for landing pages.
High growth was achieved due to competent repackaging of the product: from landing pages with detailed mechanics of the card, we went to short selling pages. Customers don't have time to study details; 65% of traffic now comes from smartphones. We use a simple rule: we only have a few seconds for the client to consider the message; otherwise, they will leave the page. With Google Optimize we confirmed our hypotheses and effectively optimized pages.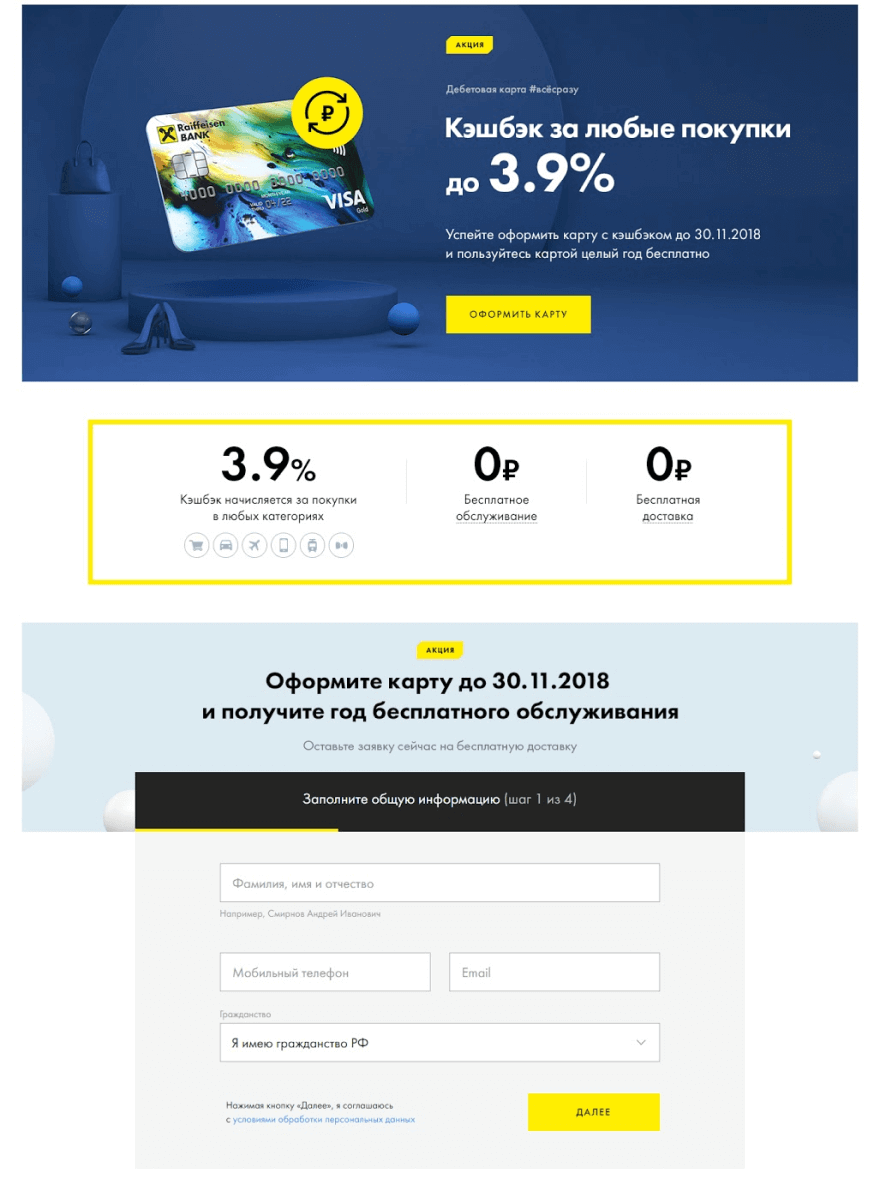 ''
Consistent testing of content on landing pages helped to assess the definite effect of each product property on the final metric. As a result, we found an effective product marketing fit that helped us to scale. Next, we started using the resulting product packaging in all marketing materials, improving the top of the sales funnel.
After conducting 10 tests using various services, Raiffeisen marketers decided to choose Google Optimize 360. They made this choice for the following reasons:

Google Optimize 360 has a convenient tool for editing the appearance and content of landing pages without the help of developers. This makes it easier and faster to prepare and launch experiments.
Data from Google Analytics, such as goals and segments, can be used to set up and analyze tests.
After testing, Google Optimize 360 lets you segment the audience and interpret the data for each segment.
This service is part of the Google Cloud Platform and integrates easily with all Cloud Platform products.
Based on their experience, the Raiffeisen marketing team has formulated several tips for anyone who wants to conduct A/B testing:
Each test must check one hypothesis. That means it's necessary to track the change of one specific metric. At the same time, it's important to track the opposite indicator in order to correctly estimate the change of the main parameter.
Check only one change on the page in each test. If there are more differences, it's difficult to determine which one affected the result.
For test results to be statistically significant, each landing option must have enough relevant visitors. If a running test doesn't show a significant change, it's better to stop it and start another one.
It isn't necessary to spend time studying the client in detail to test your hypotheses.
Results
With Google Optimize 360, the Raiffeisen team managed to optimize their landing page for debit cards.
Conversions from traffic to application increased threefold.
The cost of an application decreased by 54%.
The number of online sales of the #AllAtOnce card increased by 220%.
''
A significant conversion change has enabled multiple digital attraction of the debit card. And the decline in the cost of the application has opened access to media channels that had previously given too expensive sales.
P. S. If you want to learn more about the capabilities of Google Optimize 360, complete the form below to get advice from OWOX BI specialists.