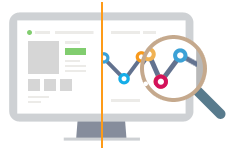 Unique expertise in retail

We implemented online analytics for the leading ecommerce projects that generate 1 000 000 transactions every week. Among our clients there are projects from different countries: USA, Switzerland, Russia, Czech Republic, Ukraine.

Ready-to-use solutions and unique models

We possess profound understanding of retailers' goals. We have developed unique custom attribution models and solutions for a number of typical retailers' tasks.

Recognized competence

OWOX is a Google Cloud Platform Authorized Technology Partner and Google Analytics 360 Authorized Reseller. We co-organize GoAnalytics conferences. Our analysts have become recognized experts in the market and make reports at professional conferences.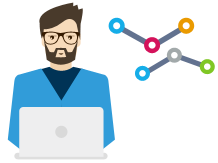 Corporate training sessions

We aim at sharing competence with your team. That is for we conduct corporate training sessions and professional seminars for your technical specialists.

Dedicated Analyst

We offer not only technical support for Google Analytics 360 usage, but also individual set of metrics development and consultancy on solving non-typical tasks.

Tracking tags management

We are fully behind tracking tags management on your website. You do not have to involve additional specialists and spend additional resources. Our competence and Google Tag Manager advantages let us achieve the most of your business tasks without involving developers and making changes to the code.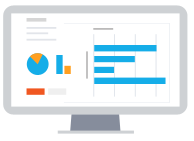 P.S. We do not sell advertising
We are not an agency and are not interested to allocate your budget for campaigns. Our only goal is to provide you with the true data for taking right decisions.
Trusted by

Professional team
Main goal was to build an analytical system which would be able to automate collection and calculation of key performance indicators. We achieved the following results: — automatic calculation of ROI for paid advertising campaigns on different levels — calculation and analysis of additional KPIs through GA API — possibility to create non-standard reports and flexibility in setting up data collection from the website with GTM So, we obtained more opportunities for business process management