Bing → Google Analytics
We collect and process all the data you need to easily build any reports
Processed $ 929 537 M
Select service provider
Select destination service
Upload Bing Ad Cost Data into Google Analytics
Collect information about your Bing Ads, measure their ROI in your Google Analytics using OWOX BI Pipeline.
SET UP THE PIPELINE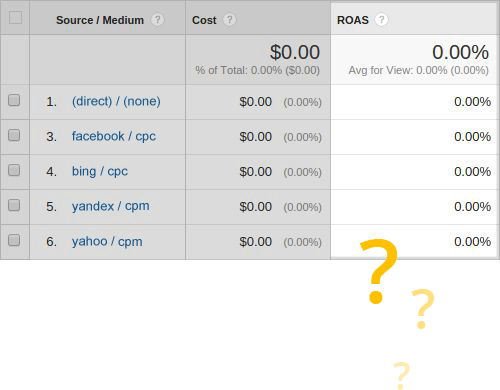 Many businesses operate on Return on Investment (ROI) but don't know how it is done.
The fact that Google Analytics can track AdWords ROI is of common knowledge by promoters, but what of tracking other advertising sources like Bing which gives a flow of new users.
Most promoters are not computer programming gurus, and inputting codes to check and track ROI of advertising services is often a difficult task. But there is a solution to help you keep your cost data in order.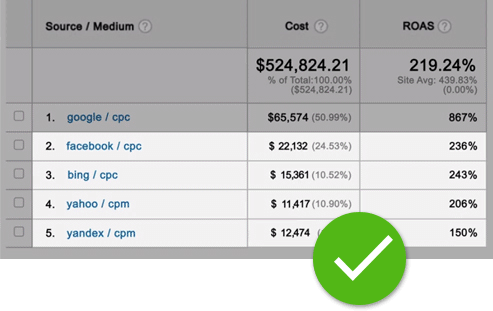 OWOX BI Pipeline
OWOX BI Pipeline is a solution that can collate cost data from various sources and send it to Google Analytics where you can check it at once.
So, Google Analytics shows you every engagement and cost of your Bing advertisement and allows you to track your data in a single place.
There are other things the OWOX BI Pipeline does apart from collating and sending data

Tracks your campaignsUTM parameters and provides you with notifications and warnings

Retrospectively updates data automatically, if it was updated in an advertising service

Supports dynamic parameters in ad campaigns settings

Converts ad service currency to adjust it with one in Google Analytics
So, how to import costs from Bing to Google Analytics
It's easy to start. OWOX BI needs to access your Bing advertising account and Google Analytics, so you should grant it access to them.
Using Official API, OWOX BI begins to send data to Google Analytics.
Sign in to OWOX BI

Sign in to OWOX BI using your Google account.

Select Bing Ads as a data set

Authorize OWOX BI to access your Bing Ads account

Provide access to Google Analytics

Specify the Google Analytics account you want to use for cost data import.

Select the data set

Select the Google Analytics property and the data set to which you want to import the data.

Tweak Settings

Set the start date for the data import and select the Google Analytics view you'd prefer to use.

Specify the BI project

Select the BI project in which you want to use the pipeline. If you don't have a project yet, please create one.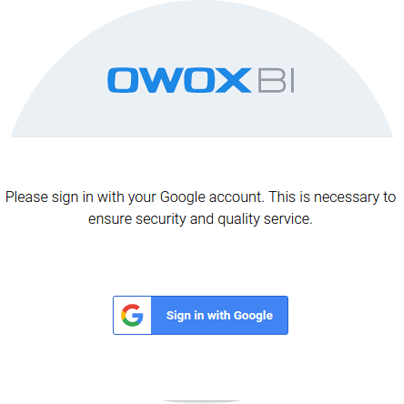 All imported data is stored only in Google Analytics: at any time you can adjust the list of people who can access it.
We use only official API and safe OAuth authorization.

We are not an advertising agency and do not sell ads.

OWOX BI Pipeline has been published in the official Google Analytics app gallery and is trusted by thousands of projects.
Pricing
Compare packages
Start
Basic
Historical data import, months

The number of previous months for which you can import historical cost data
Historical data updates, days

We automatically update the data in Google Analytics if the statistics of an advertising
service is updated within the indicated time.
Cost data import time, hours

The maximum time period within which data is sent to Google Analytics after they become available
in the advertising service.
Fixed price (paying month-to-month)
Free
from $115/month