Senior Digital Marketer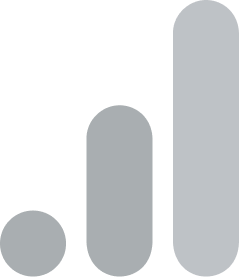 About OWOX
OWOX BI is a SaaS B2B digital analytics platform, recognized as a global leader in marketing analytics software and e-commerce analytics. We simplify multiple data source reporting for digital marketing teams, retailers, and e-commerce. Our patented technology is used by digital analysts to solve problems with cookieless acquisition campaign tracking and to eliminate the blind spots in digital marketing.
About the role
You have an opportunity to join a highly professional team and together implement a global go-to-market strategy and make 2x or more growth. We need your proactivity, ideas, and experience, and in return, we will provide you with trust, support, mentorship, freedom to act, opportunities to grow, and a super friendly environment.
If you want to change the world, it is your chance. You will be promoting an innovative Martech product that will revolutionize the way marketing teams handle data and reports. Rather than telling you what to do, we want to collaborate with you and share plans and ideas in order to achieve high results. Our long-term goal is to become a leading worldwide digital analytics SaaS provider. If you want to play a significant role, apply for this position.
Mission
Inbound marketing is a primary source of lead generation for OWOX. Each month, we generate hundreds of leads through SEO and convert them into sales-qualified leads (SQL) via email. In order to meet our goals, we need to boost our SEO channel and establish a paid ads channel in the US market.
Our goal is to maximize the number of SQL while keeping the maximum cost of acquisition fixed. Your role is a crucial part of our 2023-2024 growth strategy, and we are looking for a proactive and divergent individual to join our team of professionals. This is a great opportunity for you to use your expertise and make a significant impact on our results.
Our expectations
Success in this role will be measured by organic growth and achieving the target number of SQL.We expect that you will create and execute SEO, Paid, and email strategy (negotiable) to grow 5x with fixed CAC:
Develop a clear, step-by-step plan for achieving goals through SEO, paid, and email marketing.

Implement account-based marketing to generate new leads and nurture the existing email database.

Utilize a data-driven approach in marketing and play a key analytical role in the marketing department.

Focus on continually improving lead generation and conversions to drive website traffic growth, increase the number of leads and SQL, and improve ROAS while decreasing CAC.

Conduct ongoing marketing experiments to identify new growth opportunities.
Minimum qualification:
Experienced in scaling SEO 2x times and more YoY in B2B SaaS US.

Highly motivated and positive, with an energetic disposition and a strong desire to learn.

High proficiency in SEO/PPC /Optimization across technical, on-site, and off-site activities.

Experience and understanding of SaaS and digital business models and related metrics.

Strong analytical, problem-solving, and decision-making skills, well organized.

Ability to clearly communicate results, key takeaways, and areas of opportunities.

Experience working with martech tools (eg. Looker Studio, Google Analytics, etc.).

Intermediate level of English proficiency.
Preferred qualification:
Strong experience in ABM and email marketing.

Good technical skills. It is not a problem for you to find insights in the 5000 rows table, work with CSV format, or edit the email template.

You love automation and you can write a small script or advanced formula in Google Sheets.

Google BigQuery, SQL knowledge.
We are offering:
Opportunity to make a significant impact on the company's global results.

Potential for growth and valuable work experience.

Competitive financial compensation.

Low bureaucracy for efficient decision-making.

International team and positive company culture.

Flexible work schedule.