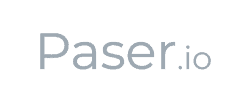 It's a pleasure to work with OWOX
It's a pleasure to work with this tool. I really like that I can set various pipelines to import data from all our ad platforms to BigQuery. The functionality is a no brainer. Dozens of options let you set marketing reports to calculate your core KPIs. Basically, all required data is there on one platform, no need to switch. So the entire analysis and processing don't take much time.

Great job, OWOX team!
We've been working with OWOX on ROPO analysis for the past 6 months. By reconciling data from our CRM systems and behavioral online raw data into Google BigQuery, we were able to better understand our customers' journeys. We can now manage our digital marketing investments by taking into account the offline sales and provide greater insights to our CEO. Great job, OWOX team!
OWOX helps us to structure the marketing and website data into Google BigQuery
Our challenge is to build a comprehensive view of the business via Tableau. That's why we structure the marketing and website data into a single repository (Google BigQuery) with the help of OWOX BI tools. It helps us make strategic and managerial decisions based on accurate, high-quality data.
The advantage of working with OWOX BI is
...
that you just have to set it up once for all. Also, the consulting service from professional analysts is available. We have been cooperating with OWOX BI since 2015 and their consulting is always the best one! OWOX BI specialists are always ready to help and answer all our questions.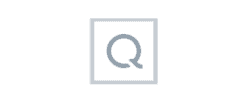 Great Team
We have worked with OWOX on the implementation of the Google Analytics and Big Query products. They have done an huge work and we are totally satisfied for the result, now we are able to have non-standard report in line with our business needs.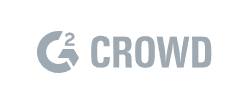 The OWOX team has the best analytical expertise in the market!
The world of web analytics is overloaded with data from different analytical services, CRM systems, advertising services, etc. Managing and getting truly valuable information from so many sources is difficult without a good tool. We use OWOX BI to centralize and structure our data in a single repository. Having worked with this tool for several
...
months, I've realized why many customers choose OWOX. Besides the fact that it's a wonderful tool that can solve most analytical tasks, the OWOX team has the best analytical expertise in the market. They're always ready to help and answer all your questions about implementing analytical tools and can provide high-quality consulting.
Great Service!
We needed a solution that allowed us to keep a copy of all the analytics hits we were tracking. OWOX helped us do exactly that. We are able to stream millions of hits into BigQuery for analysis.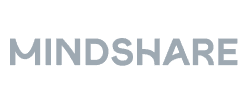 Trainings with OWOX
We asked their help to get more information about Google Analytics and Tag Manager. They came over and gave a good 2 full days of training plus a little extra with analysis. They were really open and knowledgeable. Would definitely recommend them for Google-products related trainings.

Amazing product and team
We are using OWOX BI BigQuery Report for Google Spreadsheet — and love it! It's powerful as it give us Big Data in a easy manageable format. I can really recommend it, as well as OWOX's interesting and genuin webinars.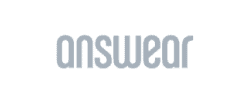 A leap forward to better analytics
OWOX BI helped us take ANSWEAR's analytics strategy up a level. ANSWEAR is a fast developing online retailer and it needs high-quality analysis. Other analytics tools we previously used had limitations we really didn't want to deal with. It wasn't possible to consolidate
...
the enhanced user data in Google Analytics, or combine data from our email system with the on-site user behavior data. That's why we went with OWOX BI to meet our needs. By collecting data in Google BigQuery, we're able to build automated reports to analyze and improve our KPIs, as well as analyze data from across our website, apps, mailing system and other customer touchpoints.
Professionals of web analytics
In partnership with OWOX we managed to roll-out new analytical tools for MediaMarkt website. The new metrics enabled us to deepen our expertise in consumer behavior while getting more information on sales and the website`s functionality as well, that is highly important for any omni-channel retailers.
...
Oleg Kharchenko, analyst at OWOX, played a key role in the implementation of the new metrics. It would be great to go on the cooperation with OWOX in the future.

Smart team, smart data
We have been working with Owox during the past 6 months. Their knowledge of GCP solutions and their business-oriented approach allowed us to move quickly, obtain rich analytical insights and create an additional value for our company by activating our data. Thank you, Owox team!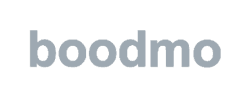 The most valuable analytical tool
Cooperating with the OWOX BI team has been a pleasure. We've been using OWOX BI Pipeline to transfer data to Google BigQuery for almost a year, and the service has never failed us in all this time. In addition, the fellows never stop improving and refining the service. I can safely say that OWOX BI is the most valuable analytical tool :)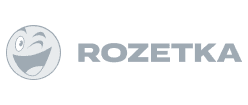 Professional Team!
We are grateful for the efficient cooperation with OWOX. Particularly I would like to acknowledge their active involvement during the implementation process and while configuring the analytics platform for our needs: setting up Google Tag Manager, enabling the latest Google Analytics functions for our account, integration with Google BigQuery.
...
Now we can better understand customers acquisition, behaviour and ways to improve ROI and revenue with OWOX Business Intelligence tools.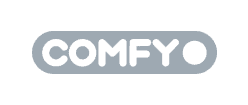 Great partner!
Thanks to the OWOX team we were able to collect the data necessary for us to be analyzed and thus we really liked web analytics! We didn't know how to begin to analyze our project, so OWOX helped us to cope with this task on the technical and strategical side. The team proposed customized solutions for online and offline parts of our business. We'd like to highlight that OWOX always strives to achieve best result with the client.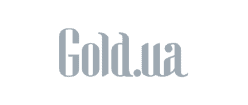 Awesome service, great results
Here is my personal recommendation: OWOX BI Streaming service helped us to combat sampling limit in GA through installing a small snippet of js-code. This way we were able to collect all the data in BigQuery in real-time. Gathered information allowed us to solve most of the
...
marketing challenges we had. That is a kind of service that takes your business to the next level.
Thank you for the quick help!
We really appreciate the prompt response of the OWOX BI team. They helped us quickly identify and eliminate weaknesses in working with our CPA partners. It saved us a lot of money and helped more accurately attribute conversions and sales to traffic channels.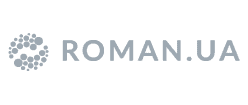 Great solution for cost data upload to GA
What I particularly like about this product is constant updates and improvements, even though there's a whole lot of new services and integrations. One of the cool features is that you get notified when there are any misspelled or missing UTM parameters in your ads, with advice on how to correct them. You can also upload cost data for a long span of time. For example, 6 months, like in our OWOX BI plan.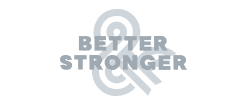 OWOX is always there to help
Our agency is very glad to work with Owox for numerous reasons:
— service/support: Owox is always there to help and to solve your problem
— quality: their tool is a great solution, much better than many others on the market
— price: it is really affordable
— ressources:
...
Owox provides a lot of educational resources for the analytics industry