Connect your favourite marketing platforms with OWOX BI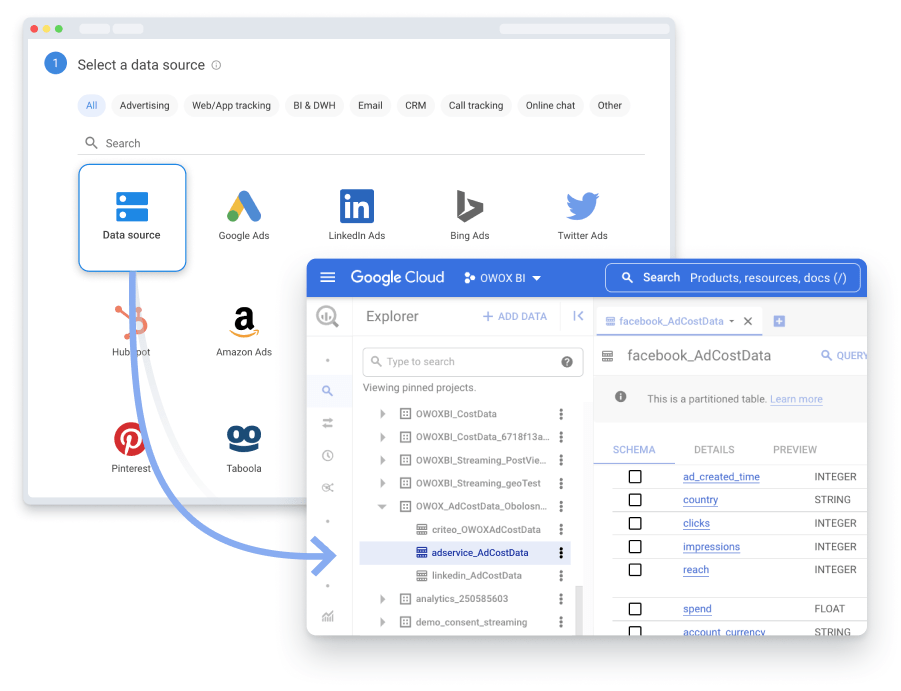 It's hard to analyze your data when they are spread between various applications. OWOX BI automates the process of collecting and merging all your marketing data from various sources, including Facebook Ads, Bing Ads or Hubspot and 150+ other data sources into a single storage in Google BigQuery. No technical skills or SQL knowledge required.
With OWOX BI, you don't need to look for connectors or manually clean, process, and update data. You'll receive analytics-ready, automatically updated datasets.
You can find the status of data imports and possible causes of issues in a convenient UI.