All data in BigQuery with full GDPR compliance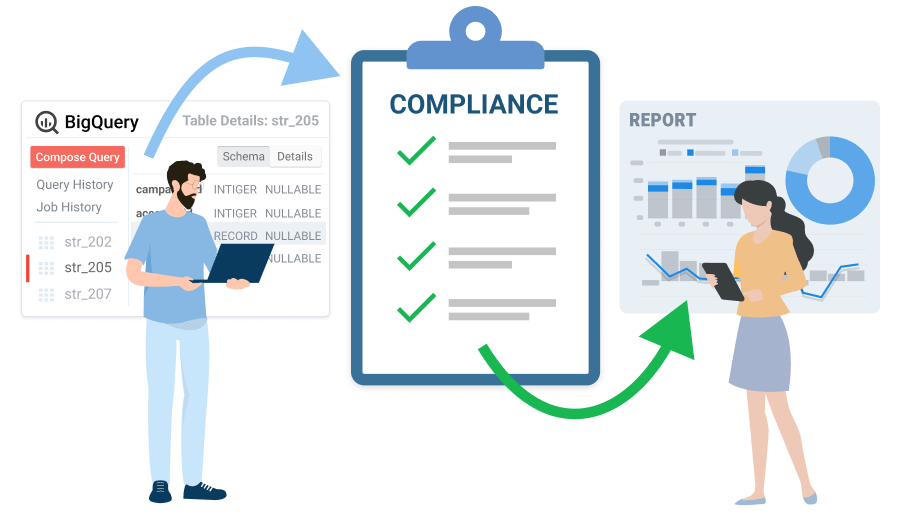 As Google Analytics, one of the most commonly used tools for data analysts and marketers, is illegal in many EU countries, GA users should transfer and store sensitive personal data outside of US services.
GA users can be confident that OWOX BI is at the forefront of these changes. OWOX BI's server-side tracking provides secure first-party data collection on your personal domain and sends all your data directly to a location of your choice in the EU. 
The tracking process is compliant with Schrems II and the GDPR.