Google Optimize 360
Google Analytics 360 Suite tool for testing and personalizing websites
Three reasons to choose
Google Optimize 360 for your work
The Power of Integration
Optimize 360 is natively integrated with Google Analytics. You can measure the success of your experiments by the metrics you already have.
You can start using the product right away, there's no need to deploy any new snippets or wait for data to be collected. You are able to use the data layers already implemented via Google Tag Manager. The Goals in Google Analytics can be used as measurement KPIs for tests in Optimize 360.
Deployment in 60 seconds
Follow the light-weight setup process without involving developers and waiting for them to perform the task.
Start your experiment in just three simple steps. First, create different variations of the page you would like to test using a convenient built-in editor. Then, select Analytics 360 as experiment's objectives. The third step is to target your experiment to Analytics 360 audience or other factors.
Smarter Tests and Personalization
Optimize 360 helps you personalize customer experience and the way your customers interact with the website.
There are three types of tests available in Optimize 360: A/B/N, multivariate and redirect tests. They allow you to compare several page variations, multiple versions of different elements and layouts on the same page. You can also test major website changes such as redesigns of a product page or a checkout. You can segment your audience and target them, based on where they've come from, what they're doing and who they are.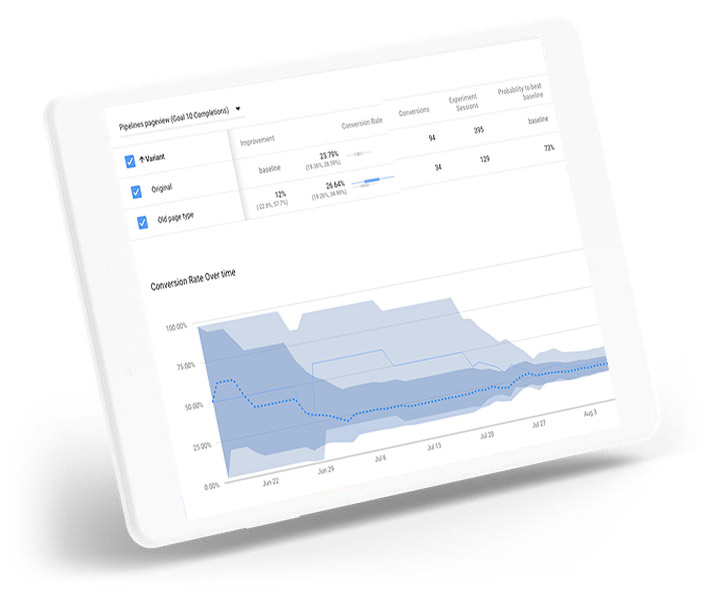 Intelligent Results and Actionable Reporting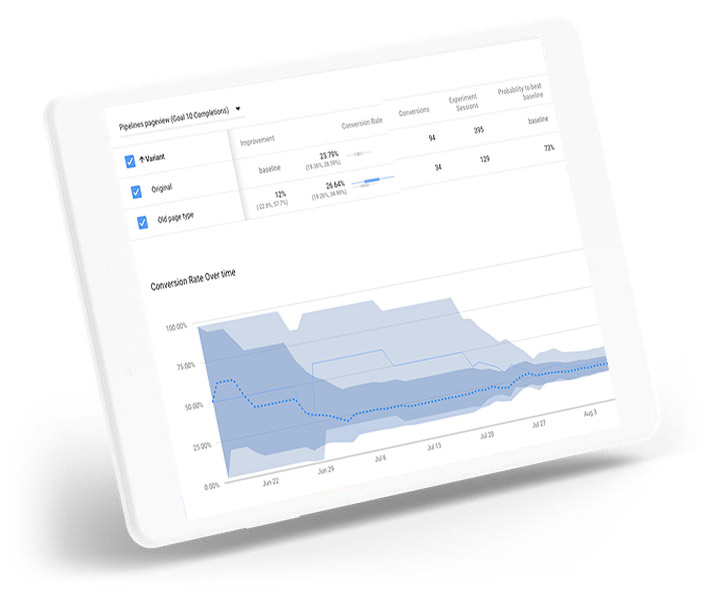 Optimize 360 is more intelligent and lets you see action-oriented results.
Advanced computational modelling gives you more accurate results and addresses your business questions. The system distributes traffic among the test variations according to their win probabilities. Optimize 360 offers various reports to track the experiment progress and evaluate the results. You can fully control the process and understand why a certain variation wins.
Experiment with Google Optimize 360 right now
If you would like to try out Google Optimize 360, fill out the form and we will tell you what you need.
Also use OWOX BI to import advertising spend into Google Analytics
Google Analytics 360 is not free. If your conversion funnel generates millions of dollars per year, and you expect to increase that revenue through better data analysis, then Google Analytics 360 is exactly what you need. If your annual revenue doesn't allow you to invest in Google Analytics 360 yet, you may want to consider using OWOX BI products to overcome a number of Google Analytics limitations.