Reports that increase conversions
and show weak points in the sales funnel
E-commerce

Omnichannel retail

B2B companies

Travel

Telecoms

Finance

SaaS

Lead Gen

We needed a solution that allowed us to keep a copy of all the analytics hits we were tracking. OWOX helped us do exactly that. We are able to stream millions of hits into BigQuery for analysis.
Tawsif Hossain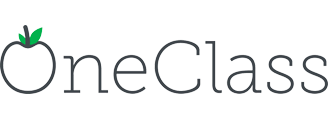 See case studies
Consider all touch points
From the first click to repurchase, online and offline. Collect data from your CRM system, advertising services, and your website. Then get reports on all marketing indicators (or track them in real time)
Find ineffective ad campaigns
Monitor the effectiveness of advertising with the frequency you need. Manage your data-based bidding and turn off unprofitable campaigns. Save your budget without losing leads
Prove marketing effectiveness
Justify ad spending and other decisions with visual reports. Show how marketing affects sales, including offline. Impress management and convince them to increase your advertising budget
How it works
Get reports and visualize data any way you like.
Or use ready-made templates from OWOX BI
1 Log in to OWOX BI using your Google account
2 Select which data from which systems you want to combine for future reports, and grant access
3 Get ready-made reports in OWOX BI, or use other tools for data visualization
Achieve your business goals faster
with OWOX BI products
The unique advantages of OWOX BI
Combine marketing and business data
Marketing data in isolation has little value. Only by combining it with sales and business data in a single repository will you get the maximum benefit.
Full transparency and security
You'll have full control over all your data that's collected in your Google BigQuery project and Google Analytics.
Flexible configuration of funnel steps
You can import data from any sources into Google BigQuery and set up a funnel with all events that are important to your business.
Cross-domain tracking
Track your customers' journey across different sites with a single OWOX User ID and analyze the intersection of audiences.
More than 2,000 companies trust us
Thousands of projects use our solutions
Amazing product and team

We are using OWOX BI BigQuery Report for Google Spreadsheet — and love it! It's powerful as it give us Big Data in a easy manageable format. I can really recommend it, as well as OWOX's interesting and genuin webinars.

Trainings with OWOX

We asked their help to get more information about Google Analytics and Tag Manager. They came over and gave a good 2 full days of training plus a little extra with analysis. They were really open and knowledgeable. Would definitely recommend them for Google-products related trainings.

Great Service!

We needed a solution that allowed us to keep a copy of all the analytics hits we were tracking. OWOX helped us do exactly that. We are able to stream millions of hits into BigQuery for analysis.

Great Team

We have worked with OWOX on the implementation of the Google Analytics and Big Query products. They have done an huge work and we are totally satisfied for the result, now we are able to have non-standard report in line with our business needs.

Great job, OWOX team!

We've been working with OWOX on ROPO analysis for the past 6 months. By reconciling data from our CRM systems and behavioral online raw data into Google BigQuery, we were able to better understand our customers' journeys. We can now manage our digital marketing investments by taking into account the offline sales and provide greater…

18 countries

with OWOX clients

20 000+

users

9 petabytes

of data processed per month