Google Analytics Integrations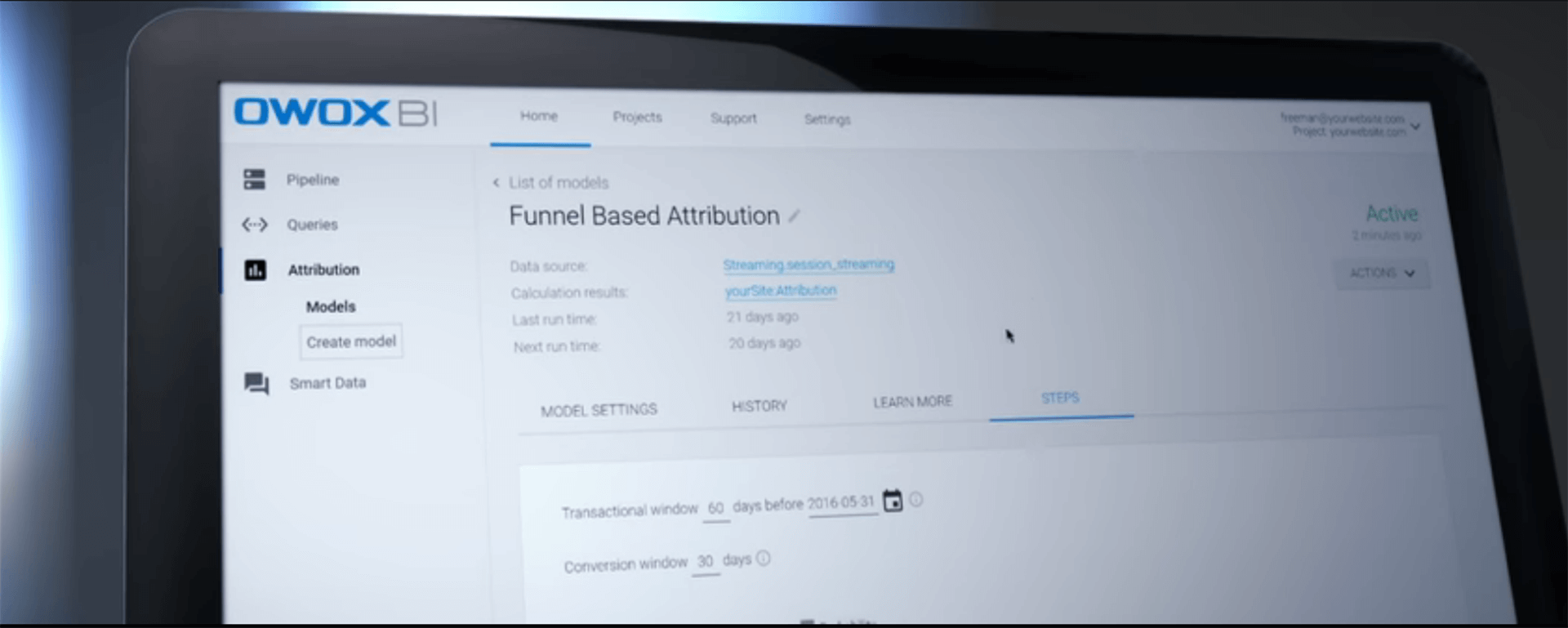 You can import data from one source for free!
Import data to Google Analytics
Google Analytics
Export data from Google Analytics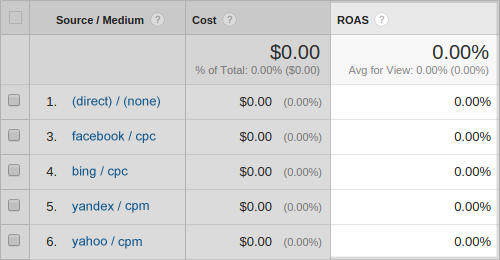 How do you measure ROAS for non-Google campaigns?
In GA you understand how the revenue is attributed between your traffic sources. However, by default ad costs are only available for Google campaigns. So you don't really know how your other campaigns perform and can't compare them.
Check your Acquisition reports →Campaigns → Cost Analysis. If you don't see ROAS of your paid sources, you can't measure and rate their performance in Google Analytics.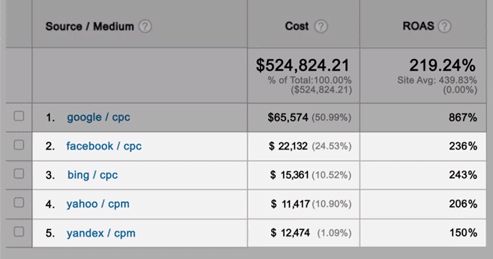 Automatically import your cost data to Google Analytics
All you need to do, is set up the pipeline from your ad service to Google Analytics. OWOX BI will automatically send the data about costs, views and clicks on all ad campaigns, to GA.
OWOX BI recognizes UTM tags in your ads and imports data in the correct format, to link you cost and revenue data. This allows you to give a proper credit to your costs, CTR, CPC and ROAS of all traffic sources, in a single interface. You can find out which ad campaigns bring more revenue and which ones don't pay off.
Get accurate data with OWOX BI Pipeline

You'll get notified if there are any misspelled or missing UTM parameters in your ads, with advice on how to correct them.

Should there be any changes in your ad service data, OWOX BI Pipeline will automatically update the data in Google Analytics.

OWOX BI recognizes dynamic parameters in your ad campaign settings.

Feel free to choose the start date for data import, and download historical data for the period of up to 6 months.

OWOX BI Pipeline converts ad costs to the Google Analytics currency.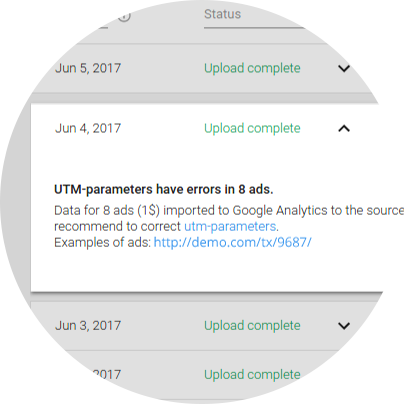 Simple Set Up
We use the official APIs of ad services to automate the data import to Google Analytics. To start working with the pipeline, you need to link ad service accounts to the UA property in Google Analytics, and follow these simple steps.
Sing in to OWOX BI, using your Google account

Navigate to "Pipeline", then "Create a pipeline" and choose an ad service

Provide access to your ad service account

Select Google Analytics as your data destination

Allow access to your Google Analytics account

Select your Google Analytics property and the data set for data import

Set the start date for data import, and choose the Google Analytics view you need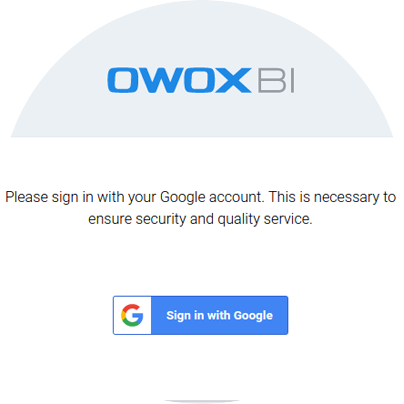 Import cost data from one ad service for free!