Unify website, app, advertising, and CRM data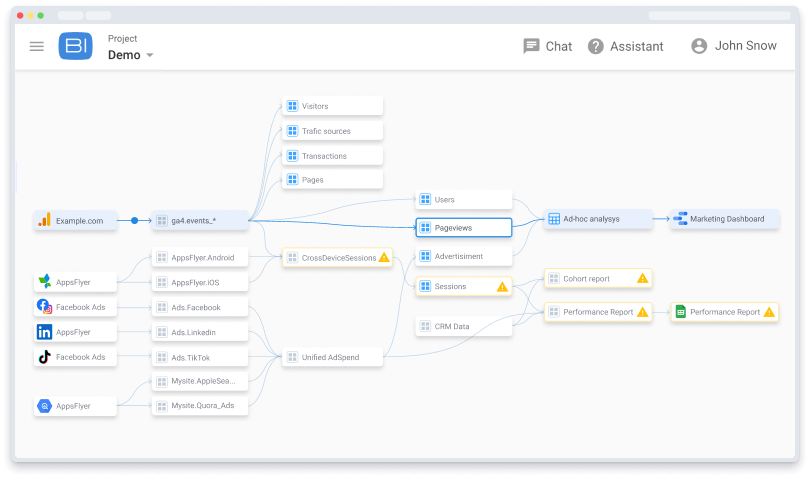 No need to manually add data to your reports. OWOX BI automatically collects and merges data from advertising services, a website, applications, and your CRM system, including canceled and corporate orders, purchases from your call center, and purchases from offline stores. See the real profit each channel, campaign, and keyword brings you.
You can be sure of data in your reports. In case of anomalies, discrepancies, or report breakdowns, you'll receive a notification describing what's wrong.