Training
One-time training in Google Analytics, Google Tag Manager, Google Cloud Platform, tailored specifically for your team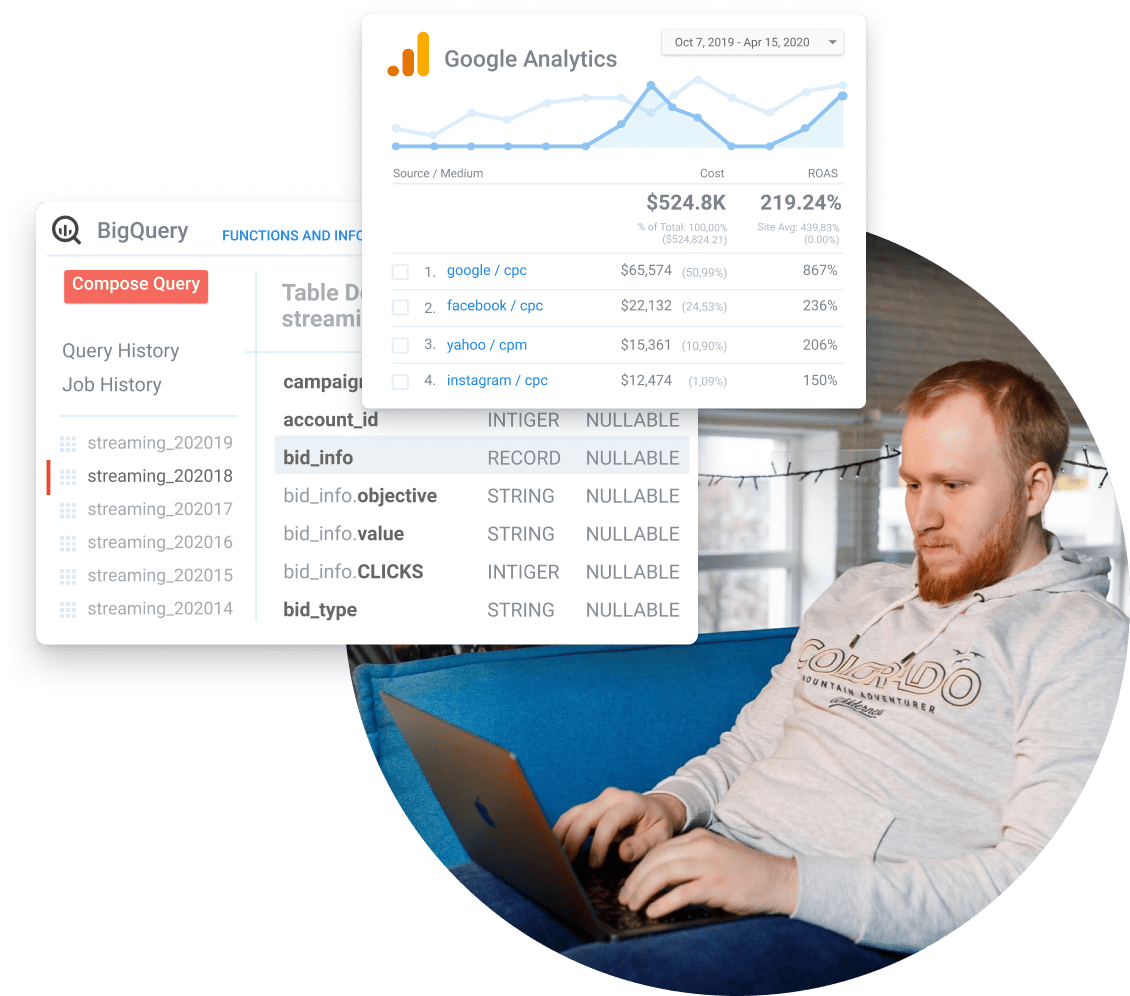 Who can benefit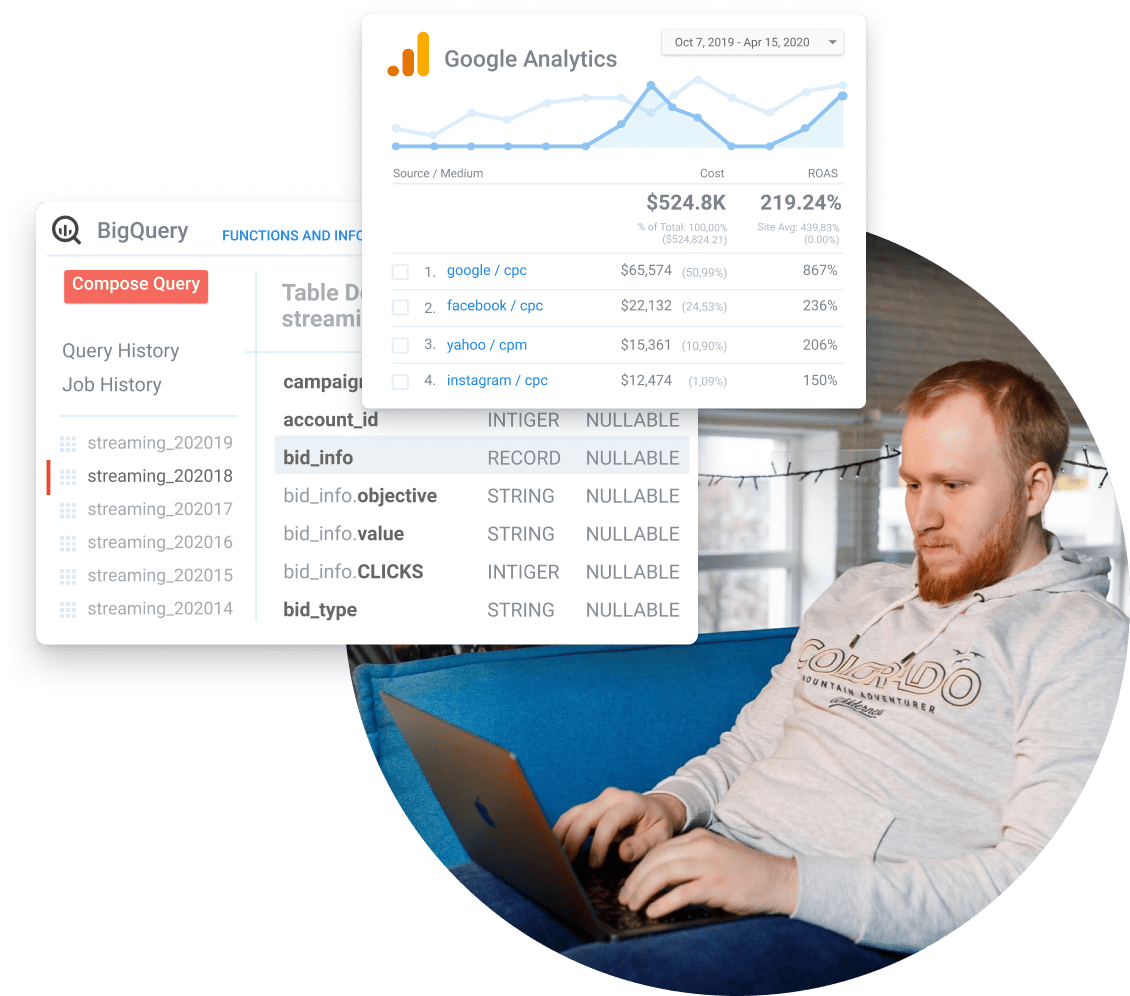 The training is intended for data analysts and IT specialists working with Google services mentioned above
Training Format
What the training is about
During the training, we will demonstrate the best practices in using Google Analytics APIs and Google BigQuery. You will learn how to integrate Google BigQuery with other services for data import and export.
How the training is conducted
The training is usually conducted within one day (8 hours) or in two days (4 hours per day), and can also be scheduled on demand.
What you get
You will learn how to use Google Analytics APIs, work with raw data in Google BigQuery, and how to use integrations with other systems to import and export data.
Order Training for IT-specialists
Online training price starts from $4 500,
on-site training price starts from $7 000

To express your interest in the training, please email us at contact@owox.com or fill out the form below. We will get back to you ASAP to discuss the details.
What else we can do for you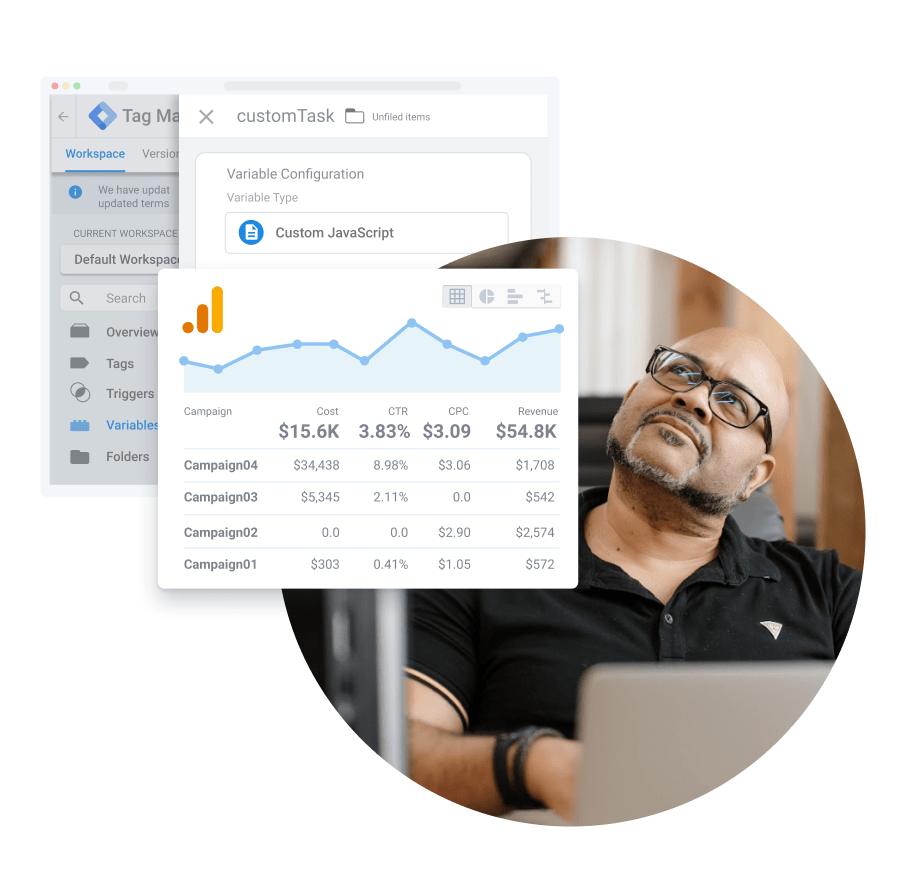 Google Analytics Setup & Audit
Obtain an individual measurement plan for your business. We will study your business goals, draw up a list of dimensions and metrics to measure your success, and set technical guidelines for their implementation. We will help you get Google Tag Manager and Google Analytics.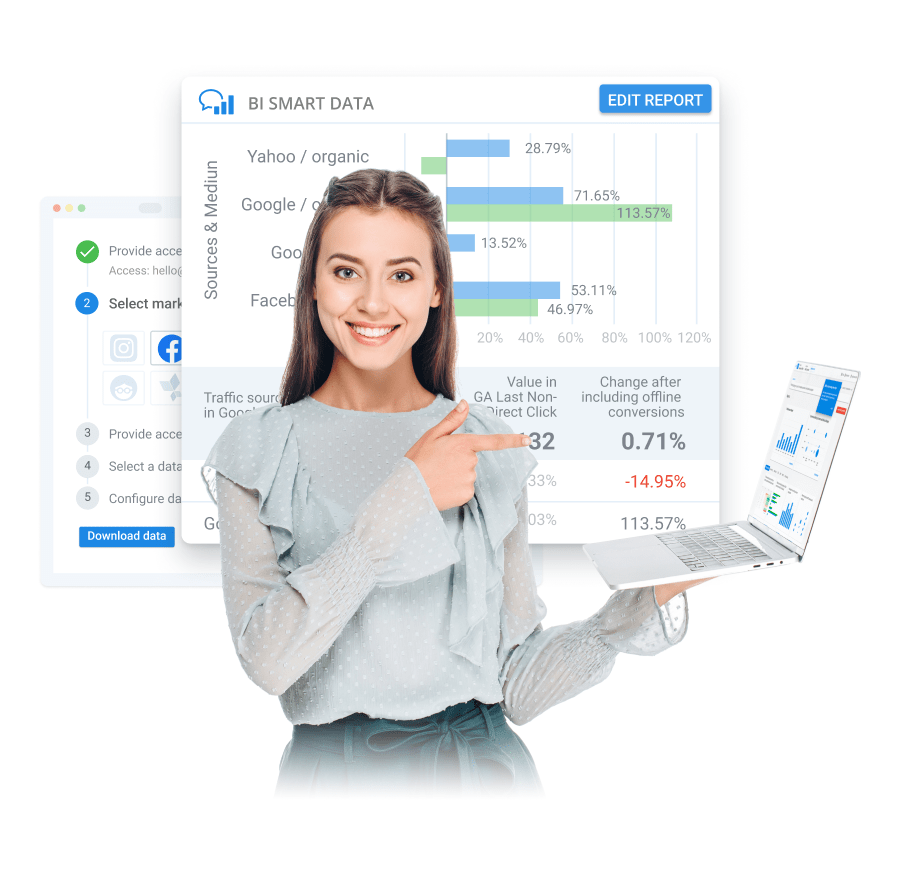 Onboarding
Learn how to set up and use OWOX BI products. Maximize the benefits in the shortest time possible. We will tell you how to validate the data, set up services considering your goals, and apply the results of calculations.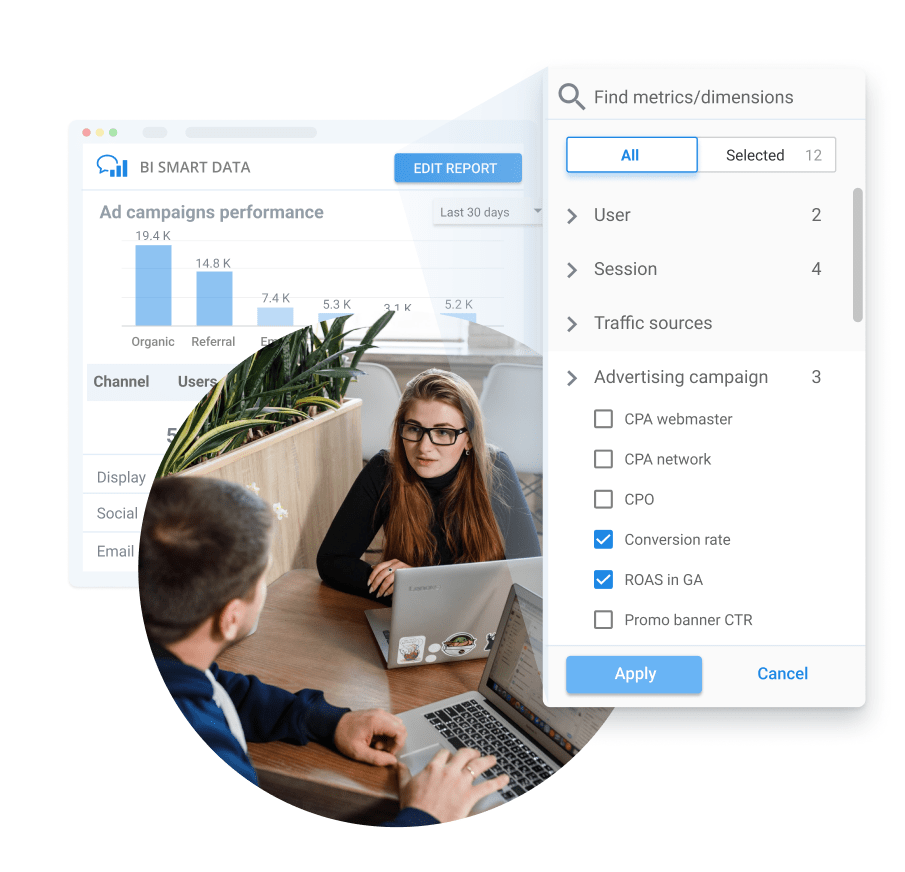 Consulting