Not having a data source of truth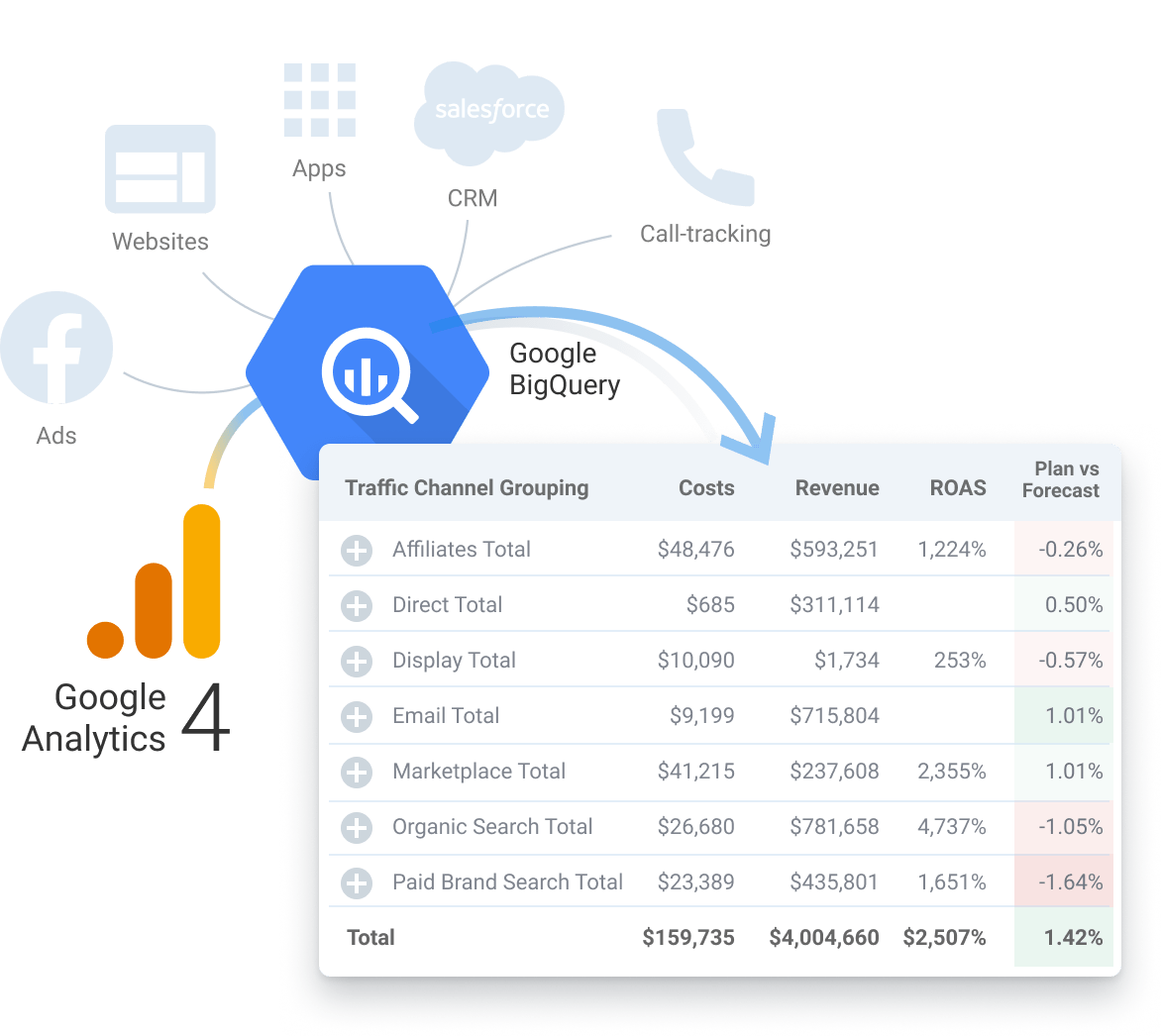 Digital marketers and traffic managers often struggle to calculate ROAS/CPO by campaigns and ads. There is no single tool that serves as a source of truth for this data. They face the following challenges:
Google Analytics 4 provides reliable conversions data but cannot display costs at the detailed ad level;

Ad platforms provide actual costs that are not updated synchronously, and the conversions from these platforms don't add up.

Therefore, marketers are confused with numbers they need to figure out accurate ROAS/CPO for each campaign. Moreover, it's a waste of time to collect numbers from different sources manually.