What Is a Marketing Budget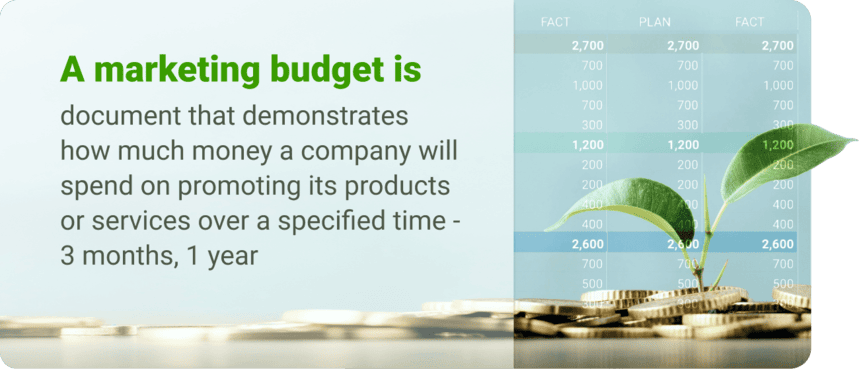 Why Do You Need to Define a Specific Marketing Budget
Cost: List of Marketing Expenses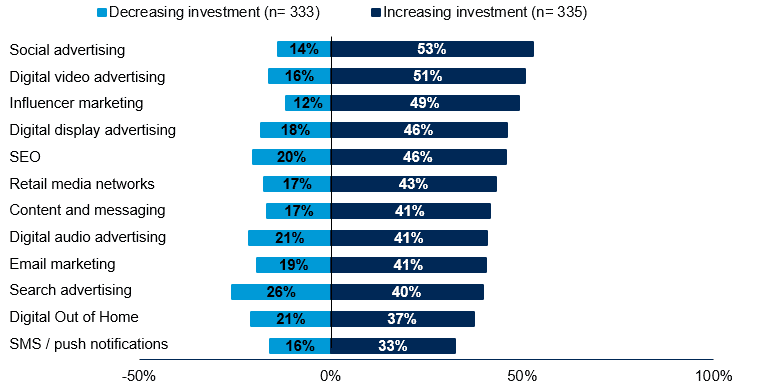 Digital Marketing Budget
Website Management Budget
Content Marketing Budget
Paid Ads Budget
Product Marketing Budget
Design & Creative Budget
PR & Events Budget
Analytics and Tracking Tools
Value: Plan Your Revenue Goals
Determine Your Overall Revenue Goal
Define the Sales Cycle for Your Business
Decompose your Revenue Plan by Channels
3 Steps to Plan Your Marketing Budget Effectively
Step 1: Identify Your Business & Marketing Objectives
Step 2: Fill Out Your Marketing Budget Planner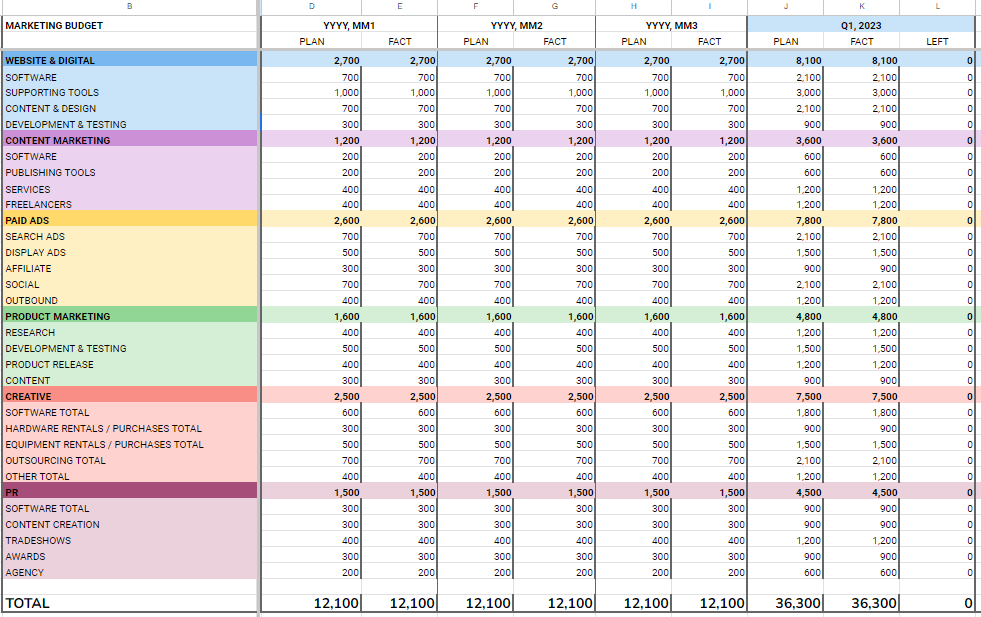 Step 3: Put Your Marketing Budget Into Action
5 Typical Marketing Budget Mistakes to Avoid
Mistake 1: Not Aligning Marketing Budget with Business Objectives
Mistake 2: Spending on Marketing Channels with Low ROI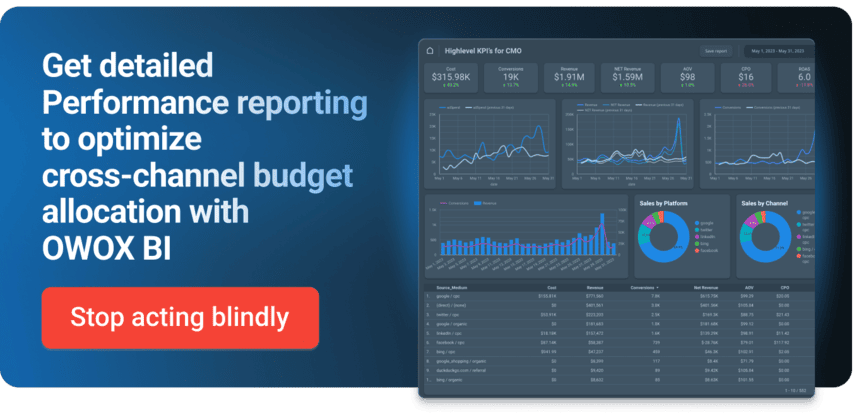 Mistake 3: Focusing Only on New Customers, Discounting Current Ones
Mistake 4: Tweaking the Previous Year's Marketing Budget Without Evaluation
Mistake 5: Failing to Use Data and Analytics for Evaluation
How to Measure Your Marketing Budget Effectiveness
Keep Your Data Points Handy
Calculate CAC for Each Channel
Calculate Customer Lifetime Value
Calculate Other Metrics for Each Channel
Cost Per Lead (CPL)
Conversion Rate
Number of Leads Needed
Calculate Blended Customer Acquisition Cost
Calculate LTV: CAC Ratio
Keep a Closer Look and Track Expences
Utilize Marketing Analytics with OWOX BI CMO Dashboard
FAQ
What key factors should be considered when determining the allocation of a marketing budget?

Allocate your marketing budget based on business objectives, target audience, channel performance, competitive landscape, and the potential ROI of different marketing strategies.

What is marketing budget management?

Marketing budget management involves planning, allocating, tracking, and optimizing financial resources for various marketing activities to ensure the highest ROI.

How do I set up a marketing budget?

Create a marketing budget by setting business goals, evaluating past spending, pinpointing marketing activities, and allocating funds strategically to achieve objectives.