Table of contents
What's the problem with data quality?
How OWOX BI ensures data quality
7 reasons to trust OWOX BI with collecting ad data
1. Connect data from dozens of advertising services
2. Collect cost data from CPA and other sources without APIs
3. Use data for detailed campaign analysis
4. Save custom markup for your campaigns
5. Always up-to-date data in your reports
6. Visual monitoring of quality and errors in UTM markup
7. Quality assurance guaranteed in the contract
10 reasons to trust OWOX BI to collect data from your website
1. Get complete data and accurate reports
2. Collect data without compromising your website's loading speed
3. Operate stably and without data gaps
4. Use thousands of ready-made queries and save time
5. Work with reliable data to evaluate channels
6. Get more data to analyze user behavior
7. Find out your cost data for each session
8. Quality assurance guaranteed
9. No vendor lock-in
10. Ultra-reliable fault-tolerant solution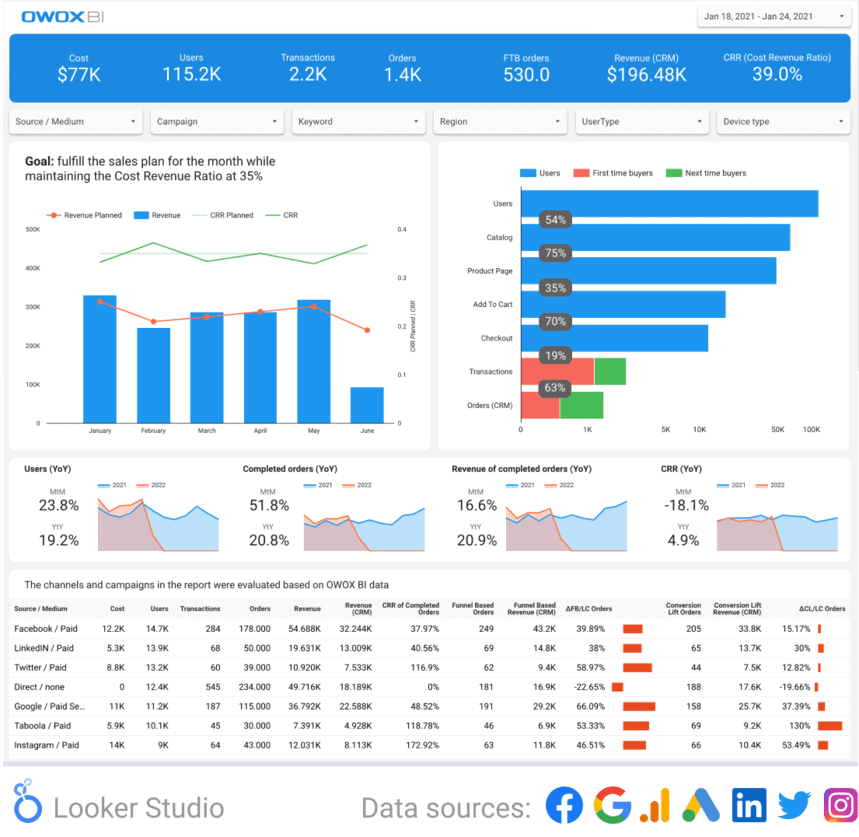 How customers have benefited from OWOX BI
Monitoring data quality in OWOX BI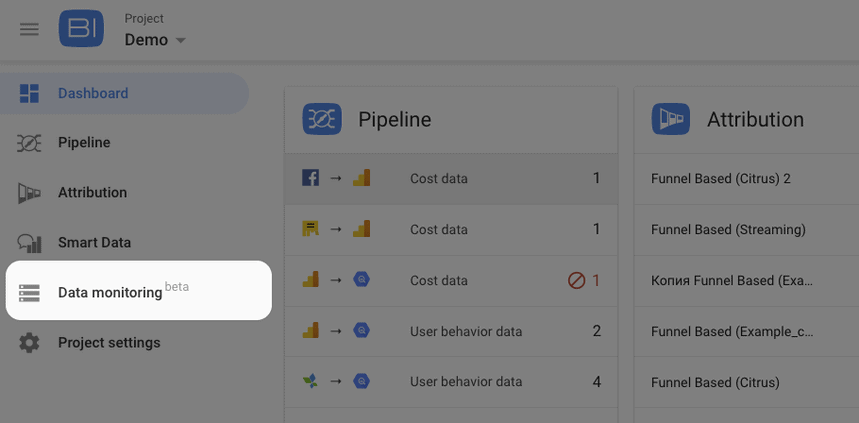 What can you learn by monitoring data?