When Google Analytics 360 is not enough
Google Analytics 360 is a great product and the acknowledged market leader in customer behaviour analysis. But it has non-obvious limitations that many ecommerce projects are facing after implementation when the usage plan and pay-off period have been made.
In this article we have compiled the most common problems you might face using Google Analytics 360.
The material is based on our experience of implementing Google Analytics 360 and Google Cloud Platform services for large ecommerce-projects.
1.

There are no costs on a user level

You won't be able to analyze the advertising costs in the context of a user or user segment. This can be explained by the fact that cost data is used by Google Analytics only in an aggregated format, and is connected to advertising campaigns. Even after you activate a standard integration with Google BigQuery, you will not receive information about the costs — they do not exist in the schema.

So you can't compare the costs and revenue on a particular segment of customers and can't calculate the profitability of user cohorts.

You can't even answer a simple question: how many clicks have a single user, who made a particular order, done?

Solution

OWOX BI Pipeline collects all advertising campaign costs, and OWOX BI Google Analytics to Google BigQuery attributes them to the each user session:
As a result, with a simple SQL query in Google BigQuery you can group costs and revenue, not only by their source, but also by a user or by a landing page.
2.

Limited integration with DoubleClick Campaign Manager and DoubleClick Bid Manager

Google Analytics 360 allows you to activate integration with the expanded services for display advertising: DoubleClick Campaign Manager and DoubleClick Bid Manager. This integration allows you to analyze the DCM data in your Google Analytics account and create remarketing lists available through the DBM with Google Analytics.

But, at the same time, the interface and the data structure do not allow you to build reports on a user level, and user segments. So you can't see the complete picture of the interactions with a single user: viewing a banner, click-throughs, conversion on the website.

View-Through Conversion reports do not provide an answer to this question too, since they are based on the advertising campaign level, and the majority of users interact with a number of advertising campaigns.

Solution

DBM & DCM allow you to export data into Google Cloud Storage in DT Files. We combine the data in Google BigQuery for our clients, who are facing a problem with building reports on a user level, and user segments. To make it possible, we are setting up a Floodlight-counter and add individual variables in it. As a result, you will get an answer to the important question: how does the view of the banner affects the profitability of a certain user segment.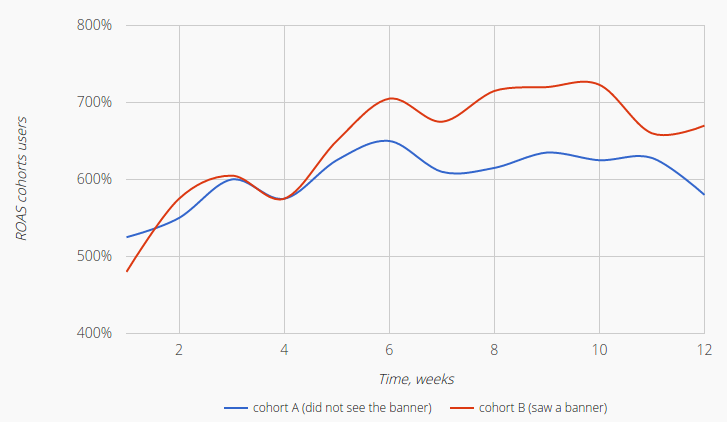 3.

The most important: there is no clear attribution model.

One of the key tasks of analytics systems is an attribution: a connection between the expenses for advertising campaigns and the revenue obtained through them. But in Google Analytics, attribution models allow the distribution of value only on the basis of a source position, and ignore the real user actions and their promotion through a sales funnel.
In its turn, Data-Driven model, available in Google Analytics 360, is a black box.
You do not have the opportunity to check its logic or affect the settings.
A detailed comparison and limitations of attribution models can be found in this article.

Solution

We have developed ML Funnel Based Attribution, that distributes a value of a conversion for each user session, depending on its contribution to a passage through a sales funnel. At that, the lower the probability of the next funnel step, the greater the value given to the session, that helped the user to go through this step. All data is available in Google BigQuery and is always open for adjustments. You can learn more about ML funnel based attribution from this article.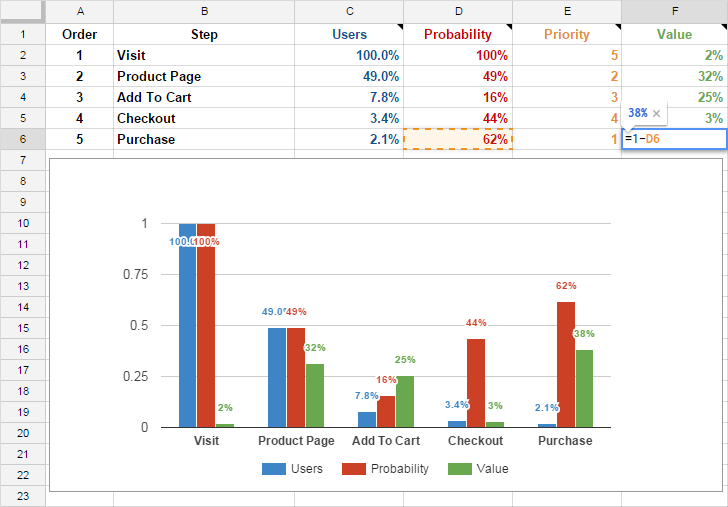 4.

There is no real revenue and profit

The purpose of any business is profit. But most of the projects can not measure the impact of advertising campaigns even on real revenue, because Transactions Revenue metric in Google Analytics does not include:
canceled orders;
corporate orders, placed with manager's assistance;
income from subscriptions, if the money is taken periodically;
orders made via call center or at brick and mortar stores;
online orders, that have not been sent to a database due to the nature of JavaScript code.
The main reason for these restrictions is that Google Analytics does not support data reprocessing. This means that you can not change or add a transaction in the by-past period. Even Refunds are connected with the moment in time they were sent, and don't affect the Revenue metric and metrics calculated on its basis.
This means that any goals and measurements in Google Analytics 360 occur with a certain distortion. You should understand, measuring conversions and online transactions is better than nothing, but measuring the real profit is much better. At least for business.
Solution
Google BigQuery can easily combine data from CRM and Google Analytics. It works with the current SDKs and one of the parameters: transaction id, user id, user email or phone, as well as with loyalty card number. After that, you can build any reports in Google Sheets or other data visualization services.
Google Analytics is not a database, that's why attempts to control precise values ​rarely lead to the success. It is much easier and more efficient to expand CRM data with the information about online user behavior.
By our experience, it's cheaper and more convenient to do this in Google BigQuery.