Success Stories
24 June 2015
Booking service increases revenue through optimization of advertising costs
Objective
Thousands of customers use this service to book flights and hotels every day. Some of them generate more revenue and make bookings more often, some seldom make purchases, others do not place orders at all. The main business objective was to break the paying audience down by their buying characteristics, then identify the most valuable customers and develop different strategies to boost sales in each segment.
Solution
OWOX recommended that they perform RFM and LTV analysis based on the CRM data in Google BigQuery.
CRM data was first processed in Google BigQuery to determine R (recency), F (frequency), M (monetary) value and LTV segment ID for each user. During the RFM analysis users of each segment were divided into three different groups (1 — the most valuable users, 3 — the least valuable users), which resulted in 27 different groups. In LTV analysis users were divided into five segments (1 — being customers who bring in the most revenue, 5 — being customers who bring in the least revenue).
The second step was to upload the data from Google BigQuery to Google Analytics. The following algorithm was applied:
Use Google BigQuery Reports Add-on to export data from Google BigQuery to Google Sheets.
Create user scope dimensions in Google Analytics.
Create data sets in the User Data Import section in Google Analytics.
Use Data Import and Google Sheets Data Upload Add-on to import data into Google Analytics.
The third step was to create and visualize reports in Google Sheets, using the BigQuery Reports Add-on.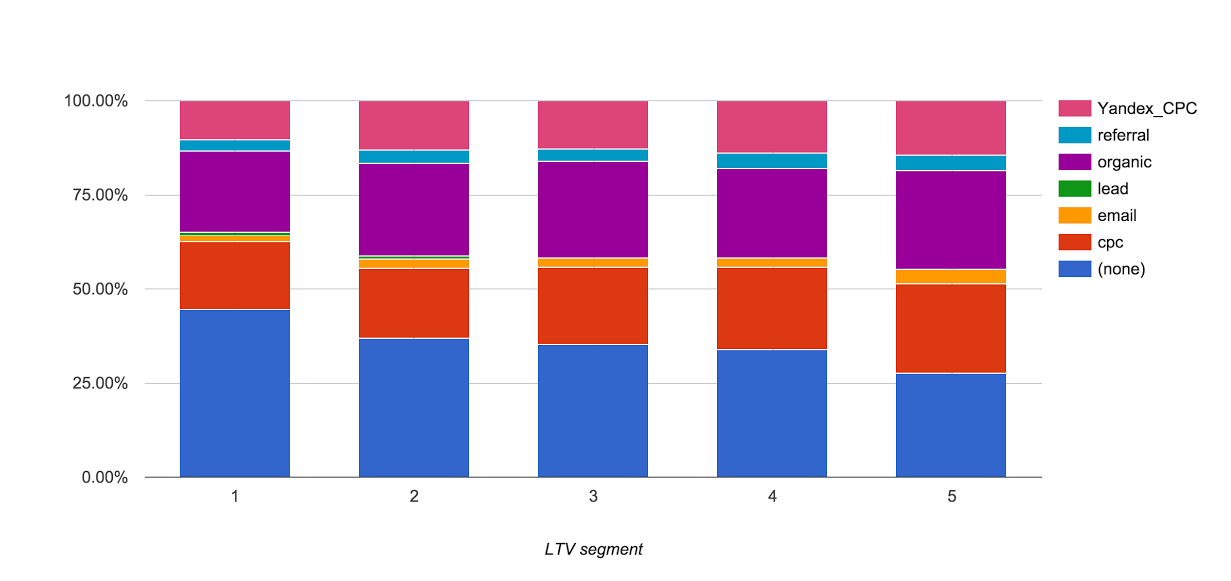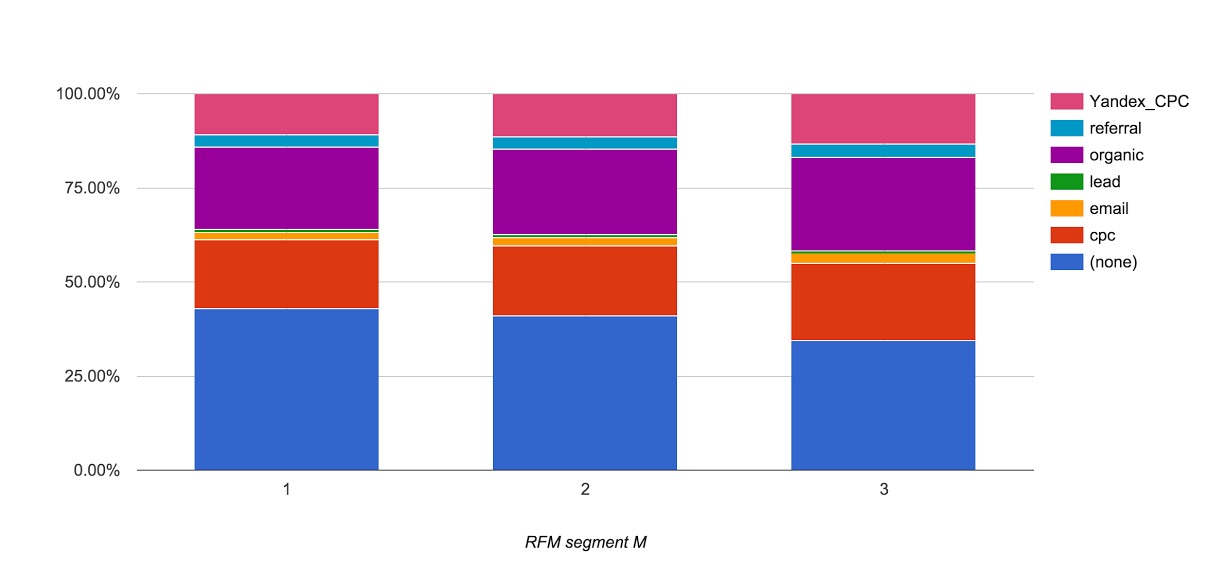 The final step was to analyze reports to determine which sources & mediums return the most valuable customers.
Results
Determined which traffic sources bring in the most valuable customers.
Optimized costs.
Increased the average order value and ROI.