Connect your advertising services with Google Analytics 4 in just a few clicks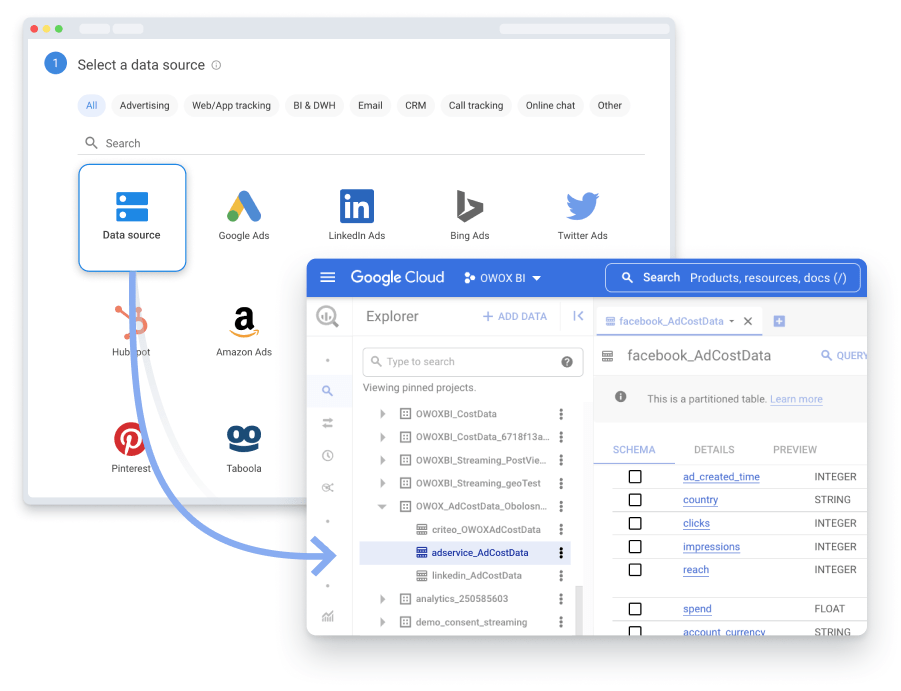 The challenge lies in the difference in data format between advertising services and GA4. OWOX BI provides an easy solution by seamlessly importing cost data from Facebook Ads, Bing Ads, Twitter Ads, and other advertising services to Google BigQuery with our easy-to-setup pipelines.
No more time-consuming manual data collection. You also don't need to manually clean, process, or update data. Instead, you receive ready-to-use, automatically updated datasets.