Collect all of your marketing data in Google BigQuery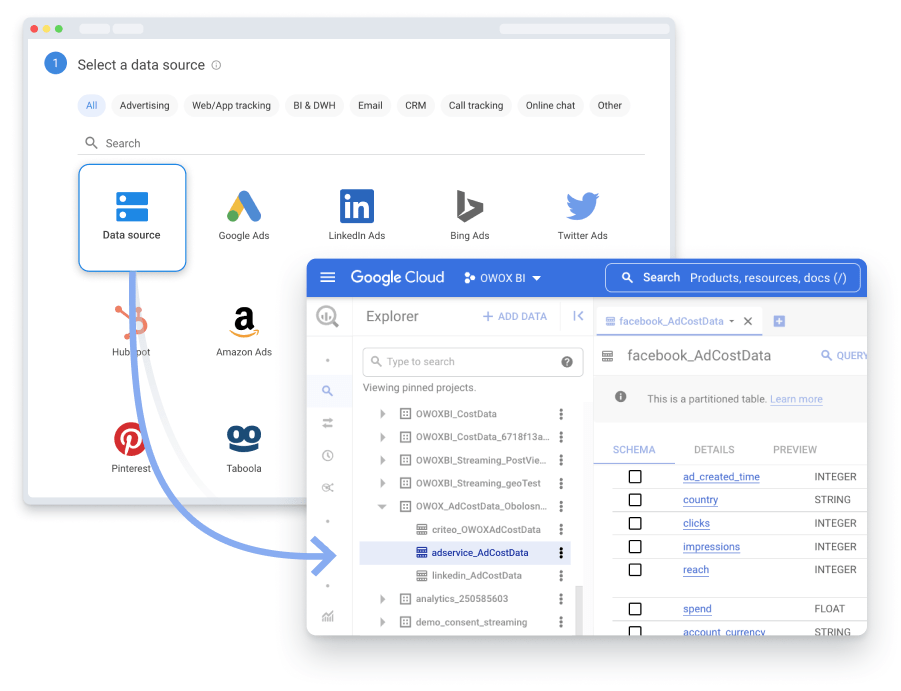 It's hard to analyze your data when they are spread between various applications. OWOX BI automates the process of collecting and merging all your marketing data from various sources, including Facebook Ads, Bing Ads or Hubspot and 150+ other data sources into a single storage in Google BigQuery. No technical skills or SQL knowledge required.
OWOX BI supports not just one-time data loading operation. It can help you to integrate your data sources with Google BigQuery and automate updating your Google BigQuery with fresh data from your cloud apps with no additional effort or involvement!
You also don't need to manually clean, process, or update data. Instead, you receive ready-to-use, automatically updated datasets in one place, allowing you to analyze and make data-driven decisions in no time.