Get answers to key questions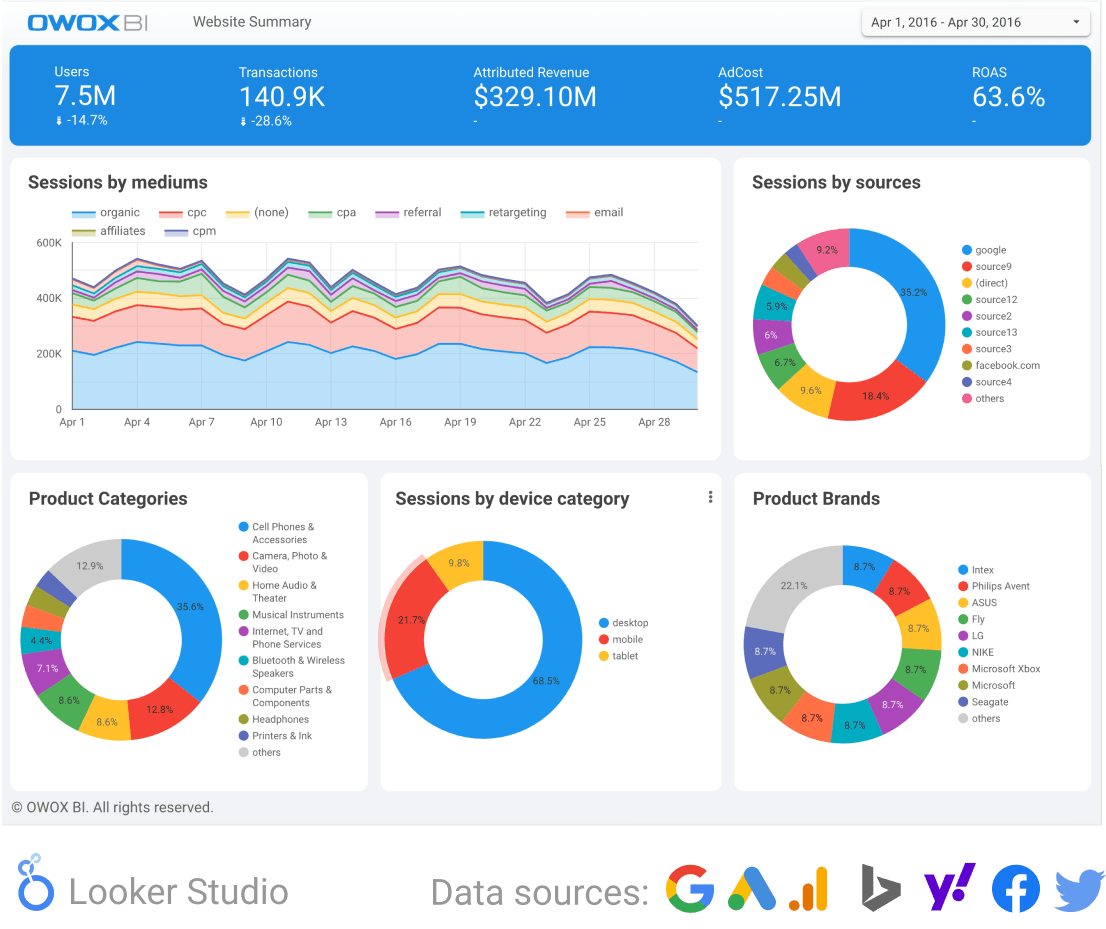 How much money did each channel bring, and how can I optimally allocate the budget?
Which channels work best at a particular stage of the sales funnel?
What products, categories, and landing pages are more profitable to promote?
How does online marketing affect sales in physical stores?
How can I put items on the website to increase conversions and the average shopping bill?