What is data analysis?
How should I analyze data?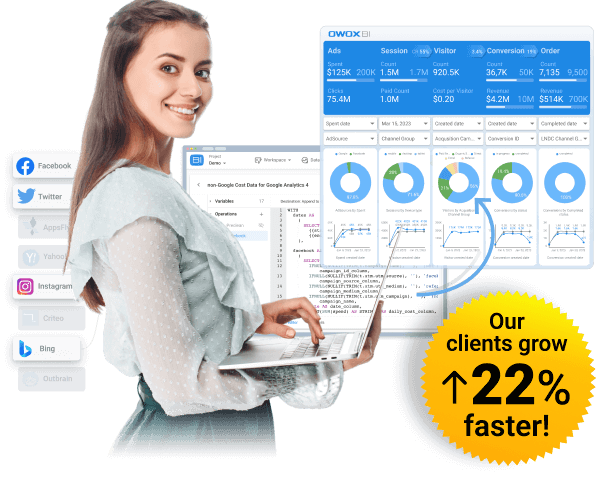 Gain clarity for better decisions without chaos
No switching between platforms. Get the reports you need to focus on campaign optimization
Book a demo
Top 20 data analysis tools
Tools to collect and analyze data

Data visualization tools
Conclusions
FAQ
What is data analysis?

In marketing, data analysis is the process of organizing, explaining, and interpreting data to answer questions regarding a marketing strategy, resolve issues with that strategy, and multiply its advantages.

How to do data analysis?

Data analysis consists of the following steps:

1. Define your goal.
2. Collect data.
3. Ensure data quality.
4. Analyze data and interpret results.
5. Act on data.
6. Repeat the cycle.