Extract all your data from Google Sheets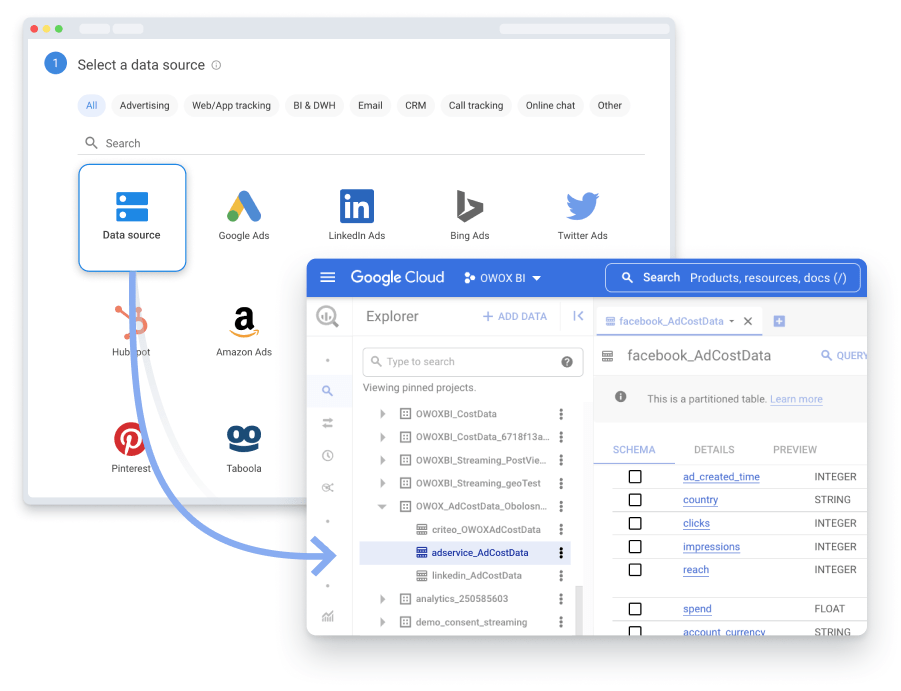 Extracting data from Google Sheets is generally simple, but complexity varies based on the method and user expertise. Using the Google Sheets API requires some programming skills while exporting as CSV or using third-party tools is simple. Copying and pasting data is the easiest method but may not be practical for large data.
OWOX BI makes it easy for you to extract marketing data from c by creating a pipeline without worrying about technical complexities. Receive ready-to-use, automatically updated datasets without manual cleaning, processing, or updating data.
Get started with Google Sheets automated data collection.