Extract all your data from Instagram Ads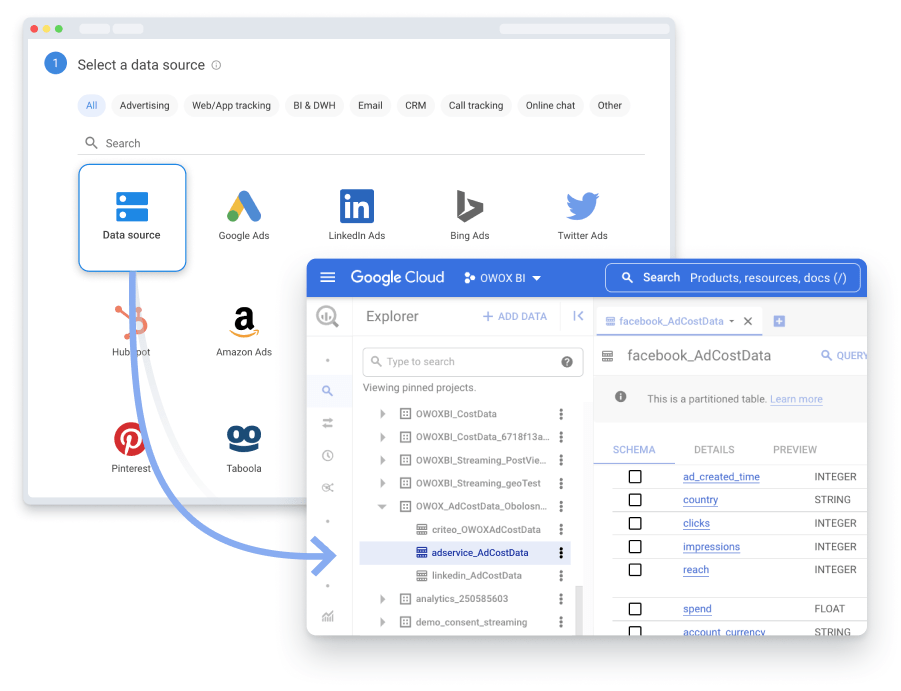 Challenges when extracting data from Instagram ads include limited data granularity in the API and restricted access to user-level data. These challenges can impact ad performance analysis and user behavior understanding. But with With Owox BI, transferring Instagram Ads data is a breeze. Our user-friendly platform navigates all the issues seamlessly, allowing you to transfer your data to your desired destination with ease.
OWOX BI makes it easy for you to extract marketing data from c by creating a pipeline without worrying about technical complexities. Receive ready-to-use, automatically updated datasets without manual cleaning, processing, or updating data.
Get started with Instagram Ads automated data collection.