Extract all your data from Outbrain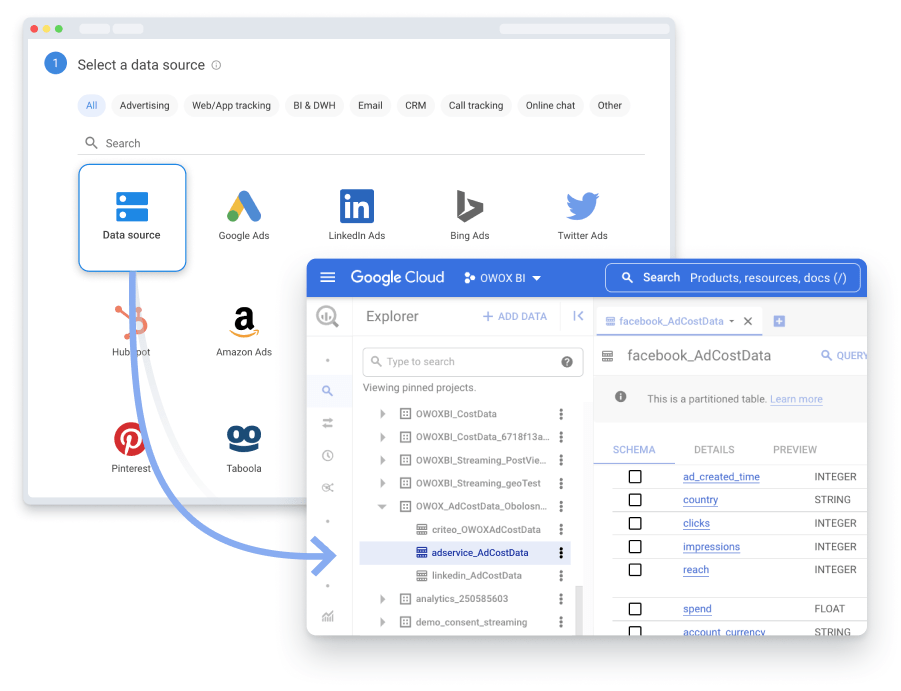 While extracting data from outbrain it is stored in a proprietary format which may result in compatibility issues or missing data during the loading process. Additionally, the data can be large in volume, which can result in longer extraction times and higher storage costs. Don't let the complexities of extracting Outbrain data hold you back. Owox BI offers a simple and efficient solution that makes it easy to navigate any issues that may arise.
OWOX BI makes it easy for you to extract marketing data from c by creating a pipeline without worrying about technical complexities. Receive ready-to-use, automatically updated datasets without manual cleaning, processing, or updating data.
Get started with Outbrain automated data collection.