Matthew Soakell reveals the secrets of PPC specialists in an interview with OWOX BI
Anna Kysel, Creative writer @ OWOX
Maryna Sharapa, PR Manager @ OWOX
Jul 27, 2019
We were lucky to interview Matthew Soakell, named the Young Search Professional of the Year in the EU Search Awards 2019 and Rising Star of the Year in the UK Biddable Media Awards 2019. Matthew told us about the peculiarities of being a PPC (pay-per-click) specialist and the keys to success in this marketing field.

Matthew (follow him on Twitter) provides training for PPC teams and individuals who want to learn how to effectively use PPC advertising. He knows how to create constant growth with the help of Google Ads and other web-based tools. Moreover, Matthew speaks at different PPC events to share his experience. 
Matthew is a senior PPC trainer at the Mabo PPC agency, a UK company founded in 2013 that allows online retailers to generate good returns from PPC advertising campaigns. He's a big fan of football and supports Norwich City. 
Maryna Sharapa, an OWOX BI Growth Hacker, prepared questions for the interview so we could get a lot of valuable insights.

Skills you need to succeed
What skills do PPC specialists need to develop now so they aren't left without work in the future?

Matthew Soakell: All things have become automated to the greatest possible extent. Everything is so fast and progressive. The PPC industry is evolving as never before. This should be understandable to all PPC specialists. If you are not willing to adapt to the changes in a particular industry, you won't be a good specialist. Fast adaptation to changes is rather important.

Moreover, a PPC specialist should be ready for market changes and create something by yourself and force someone to adapt in this field. A PPC specialist should be willing to make quick changes for growth and development. In addition, love what you are doing. You must be a creative and intelligent specialist. All these things will allow you to keep pace. 
How can you be prepared for all these changes?

MS: Just be open-minded and try to do experiments in your area of expertise. You need to learn new things all the time. An open mind is the biggest asset. For example, my first experience was with text ads with a head and two description lines, and I had to deal with new web tools. So it is important to always be in search of new things and be open-minded. Also, don't forget to read a lot of books in your industry. It can be not only PPC materials but general marketing materials too.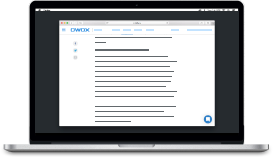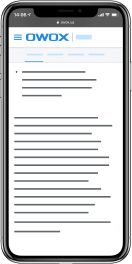 bonus for readers
30 handpicked Google Data Studio dashboards for marketers
Download
now
Useful tips for PPC specialists
You mentioned reading books. What about blogs for PPC specialists?
MS: My favorite is a guy who works for Google. He is a kind of digital evangelist – Avinash Kaushik (follow him on Twitter). He has a blog called Occam's Razor. Avinash is one who has influenced my thinking in general marketing and analytics as well. Avinash and Occam's Razor is my number one. PPC Hero and PPC Hubbub are general marketing blogs. I keep track of what they say.
What about conferences? Do you visit different events? Do you have some favorites?
MS: I can emphasize two significant events. The first was in 2017 – a conference in South England called UK Search Camp. It was the first conference that I attended, and it impressed me a lot. The second one is the European Search Conference. I've also attended TED Talks. The most valuable information that I received on a regular basis is at Google events in Manchester and London related to product launches. I attend probably every 2 or 3 months. 
As an agency we get access to these events and it's our way of remaining industry leaders, and also it helps us keep up to date with the latest trends for training. I think next year I will also visit the other events I mentioned. They have some parts specifically on PPC. As I mentioned before, it allows you to broaden your mind and be open-minded. I am trying to visit PPC events every year because the PPC field requires these upgrades. Events allow you to broaden your knowledge – to learn something new about different areas in marketing. I need to know how companies, businesses, and other industries work. 
What are your favorite PPC tools? For example, what are the top 5 you can't imagine your life without?
MS: Actually, we use different platforms. I would say the first one is Google Ads – there would be nothing without it. The next one would be Google Analytics and Google app editor. Also, Bing Ads Editor and Optmyzr.
What about new tools? Have you heard about OWOX BI?
MS: Yes, sure. We constantly use new things. We try to be open-minded and always try new tools. For example, Optmyzr was a kind of new tool to use. I see benefits from using new tools. 
I've heard about OWOX BI. I have checked it out and reviewed your blog. It was interesting to read it and analyze some parts. It is a good blog to read for analysts. It is not about general marketing. It has specific things that are much more effective and relevant for users.

Evaluation and challenges
What services do you use for reporting? How often do you check them and update the data?
MS: First, Google Data Studio is a really good tool for reporting. Previously, we used Swydo. It is also cool. We have different times for reporting depending on conversion lags.
What KPIs are you focused on while performing your campaigns?
MS: We have a lot of points and KPIs to monitor. For example, if it is an e-commerce client, we look at clicks, revenue, cost per click (CPC), conversion value, the profitability of an account, return on ad spending (ROAS), general sales, etc. In addition, we look at generated inquiries, different costs and conversions (cost (volume) per conversion), CPA, and other KPIs. It all depends on the client's goals. 
How do you evaluate the remarketing of advertising campaigns?
MS: It depends on the client and the industry. It includes the number of conversions, potentially seeing ads and other kinds of metrics that allow us to know where ads play a part. This process can be converted from specific ads and sometimes is conversion-based. We constantly evaluate KPIs and optimize them as part of remarketing.
Does offline data matter for evaluating advertising campaigns?
MS: Yes, absolutely. The evaluation is important for offline campaigns. You can see the effectiveness of consumers' actions and their conversions.

What is your PPC specialist nightmare?
MS: It differs from day to day in the PPC role. If we are talking about the training perspective, the worst thing is to train someone who isn't willing to learn. You can teach them new knowledge, but some people are closed-minded. They have their own attitude and don't want to learn new things. This can be problematic.

More generally, I would say two things. First, clients who don't appreciate the value of PPC (who undervalue this area of expertise). In addition, it is related to a twenty-first century problem: updates to the interface that can be slow and glitchy. For example, when Google AdWords was changed to Google Ads, it did not work properly and you couldn't effectively perform tasks.
OWOX BI bottom line
It was nice to get in touch with Matthew Soakell. We thank him for the time he gave us and for sharing his experience in the PPC field. We agree that it's important to broaden your mind in different areas in order to become a successful marketing specialist.
Professionals are often convinced of their exclusivity, but not Matthew Soakell. He is open-minded and ready for change. We got a lot of useful tips: any knowledge base should be constantly updated with new skills, and you should develop yourself as a specialist daily. We hope this interview will inspire you as a marketing specialist and encourage you to make a little effort toward self-development and acquiring new knowledge.
Subscribe to our OWOX BI blog to read more interviews with marketing specialists and get valuable insights for your business.