Connect to multiple accounts seamlessly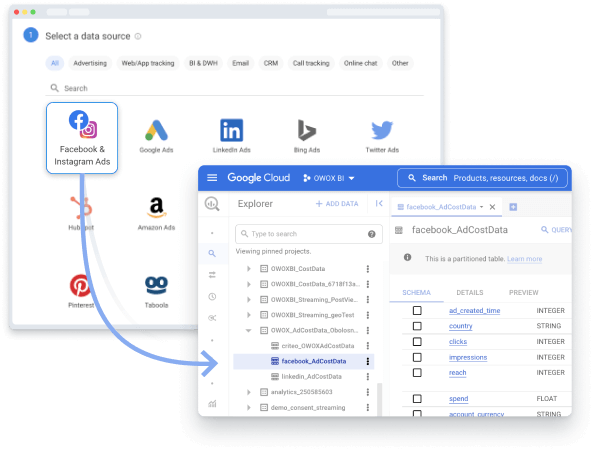 Setting up data extraction from a single source for multiple accounts can be time-consuming. With OWOX BI, you can define a universal template for any data source and automatically connect all required accounts.
Analyze even the smallest changes in your marketing performance almost in real-time. React and adjust campaigns faster if they don't meet your desired results.
Plus, with our notification system, you can be alerted to any anomalies or discrepancies in your data, ensuring the accuracy of your data insights.