5 Tips to Learn from the PPC Expert: Interview with Pauline Jakober
Maryna Sharapa, PR Manager @ OWOX
Jan 6, 2020
We're always on the lookout for fresh expertise and professional advice. In the interview with Pauline Jakober, the founder and CEO of Group Twenty Seven, we've made insightful discoveries about PPC management, its common issues, and best working solutions.
Pauline is a passionate PPC expert, co-founder of the SEMNE group, a contributor to Search Engine Journal, and a brilliant strategist with 20 years of marketing experience behind her. She specializes in the Google Ads advertising network and writes often about brand awareness and how PPC can support that.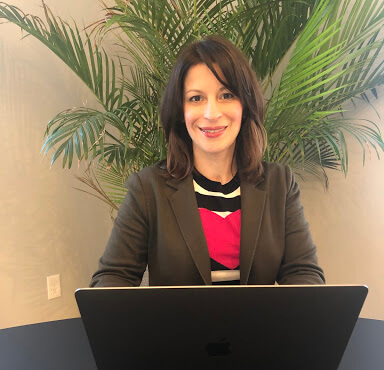 Again, thanks to Maryna Sharapa, an OWOX BI Growth Hacker, who had reached out to Pauline and uncovered the core points about PPC work behind the scenes. Now, make yourself comfortable and follow up with the most useful tips: 
Important skills and challenges
Maryna Sharapa: What skills does a PPC specialist need to develop now so they aren't left without work in the future?
Pauline Jakober: Whether it's 2019 or 2030, a good PPC specialist needs to understand the product or service they're promoting, the primary and secondary audiences that will engage with the brand, and how to present an ad that speaks to those audiences and solves their pain points. 
MS: 3 major problems each PPC specialist usually face and how did you solve them?
PJ: 1. The lack of solid expert support for Google Ads. Unfortunately, Google support is hit or miss. What worries me the most is when a new or developing PPC specialist relies on Google support for answers because those answers are often incorrect, misguided, or great for Google but not the client. When in doubt, it's best to lean on your team rather than call Google support. 
2. Keeping up with changes. Weekly team meetings can help keep everyone up to date. Everyone on our team, whether they've been here for one month or several years, is encouraged to contribute. Sometimes the newest people have the best questions! They give more experienced PPC pros the opportunity to review best practices, revisit old strategies and remember why we do things a certain way. 
3. Keeping track of the tests you have going within your campaigns and accounts. Maintaining a testing doc that outlines what and where you are testing can help. It's also important to meticulously maintain calendar alerts as a reminder to check in. This gets easier and more intuitive with experience. 
MS: What is your biggest issue as a PPC specialist?
PJ: Trying to find enough hours in the day. But I suspect that's true for everyone.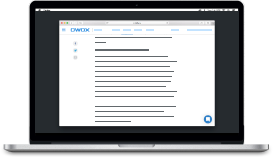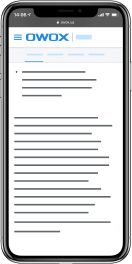 bonus for readers
30 handpicked Google Data Studio dashboards for marketers
Download
now
Attribution model and reporting tools
MS: What attribution model do you use? Why do you use your attribution model? How did you choose it? What attribution model should be for you to agree to test it?"
PJ: We choose our attribution model based our clients' business and goals. We often prefer position-based or linear attribution. I lean toward position-based because I think the first click and last click should weigh more than middle clicks. This is especially important when proving the value of non-branded keywords and campaigns. 
MS: What services do you use for reporting? Who usually builds reports in your team?

PJ: We mostly rely on Google Analytics and Google Ads for metrics. Everyone on our team has been trained and knows how to build reports in Data Studio, which is a great tool.
MS: What are the main limitations of existing reporting tools can you highlight?
PJ: No tool is perfect. It can get tricky when clients also use Adobe or custom internal tracking. While close, the metrics don't always match — so you have to understand the attribution model each tool is using. However, reporting is just a guide and most clients understand this. 
MS: Does offline data matter for evaluating advertising campaigns? In which reports do you use offline data?
PJ: Every touchpoint matters. However, we haven't had the opportunity to do a lot in this area yet.

Artificial Intelligence in the future of PPC
MS: How will the PPC and ad market change in the near future?
PJ: More people will realize the importance of different goal structures and metrics. Some are appropriate for ROI, and others are appropriate for brand lift. 
MS: Do you believe that programmatic solutions and AI will replace marketers?
PJ: No, the tasks and job is always evolving, and this is no different in my opinion.

Marketing goals and PPC strategy mistakes
MS: How do you usually set annual marketing goals?
PJ: We work with each client to fully understand how we can best support their goals. From there, we often recommend areas they may not realize are important, such as brand lift metrics and goals. 
MS: Common PPC Strategy Mistakes that Kill Campaigns. What was your biggest mistake?
PJ: I didn't push back hard enough with a longstanding client. He wanted us to squeeze out "underperformers" and turn off everything that didn't measure up to his branded campaigns. We tried to educate him and fought hard to keep non-branded search campaigns live as well as a GDN component. Both of these were responsible for building his brand over time. 
Eventually, he insisted that we pause everything but brand, remarketing and shopping. We were one of the first to get into the game with shopping and got amazing results. But as more and more players came into the field, CPAs increased. Eventually, based on his direction, he worked his business out of the SERPS. 
This was unfortunate, but it solidified our stance that there's more to data than what meets the eye. Google Ads has a better attribution model now, and that helps. But you still need (and should budget for) brand building components in all programs.

Recommendations on how to stay current
MS: What are 5 blogs every PPC specialist should read?
PJ: Follow on Twitter: Kirk Williams @PPCKirk, Brad Geddes @bgtheory, Julie Bachinni @NeptuneMoon, Melissa Mackay @Mel66, Search Engine Journal @sejournal
MS: What are the top сonferences every PPC specialist should visit?
PJ: I've attended and spoken at some of the following: SMX, PPC Hero, ADWorld Experience, SEMNE. I've heard great things about Brighton SEO but have not attended. 
MS: How do you keep yourself motivated at work? How do you deal with work burnout?
PJ: As the founder and CEO of Group Twenty Seven, feeling unmotivated or getting burned out is simply not an option! However, I am considering working less on weekends. :)

Summing up
It's never enough when you talk to such a fantastic and driven expert as Pauline. We really appreciate her honest responses about Google Ads, daily PPC challenges, as well as for the actionable tips on advertising strategies and brand awareness. As Pauline mentioned, "there's more to data than what meets the eye", and we totally agree on that.
We hope you found many important points to note down. Share this article with your team and be in the loop, there are more interviews to come!