Articles
20 November 2020
What is raw data and how to use it
What do vegetables and data have in common? They both bring more benefits in their raw form. While standard Google Analytics reports can quickly satisfy your hunger, raw data lets you cook something unique and get fresh insights.

You probably have access to gigabytes of user data every day, but this amount doesn't bring value until you make it work for you. In this article, we look at what raw data is, why it's needed, and how to get it and use it.
Table of contents
What is raw and aggregated data?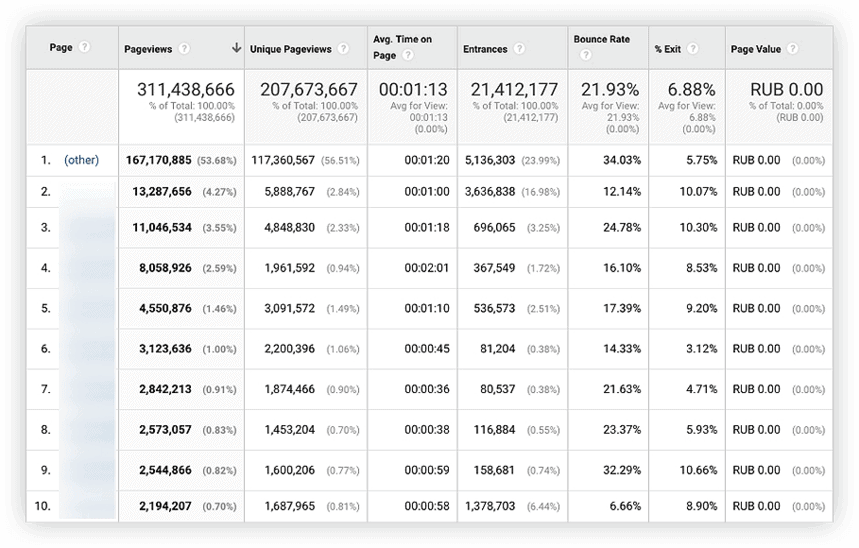 Why raw data is needed
Benefits of raw data
1. Make better decisions
2. Get any reports without restrictions
3. Run advanced analytics based on your rules
4. Accurately target users
5. Protect against bots and fraud in CPA networks
6. Avoid risks of vendor lock-in
Where to store raw data
How to collect raw data with OWOX BI
Building reports on raw data with OWOX BI
Benefits of OWOX BI Smart Data
FAQ
What is raw and aggregated data?

Data is fixed information about events and phenomena that is stored on some storage medium. Information is the result of processing data to solve specific tasks.
For example, you can collect data in a Google BigQuery repository, and when you run a SQL query on it, BigQuery provides information in response.
In informatics, analytics, marketing, and some other fields, this «data» and «information» have special names: raw (unprocessed) and aggregated (processed) data.

Why raw data is needed

Only with raw data can you:
- Perform a deep analysis of metrics and their dependencies
- Track the user's entire journey from first touch to purchase
- Build any reports without the limits and restrictions of Google Analytics and reveal valuable insights
- Merge information from different sources and set up advanced analytics
- Create complex sales funnels that match your business structure

Where to store raw data

To collect, store, and process raw data, we recommend using Google BigQuery cloud storage because it:
- Allows you to upload large amounts of information and quickly process it with SQL
- Scales flexibly and provides more opportunities as your business grows
- Guarantees security and gives you full control over access to your project with your Google account and two-factor authorization
- Allows you to pay only for the volume of statistics collected and processed
- Seamlessly integrates with other Google products and popular visualization and reporting systems