What is raw data and aggregated data?
Examples of Raw Data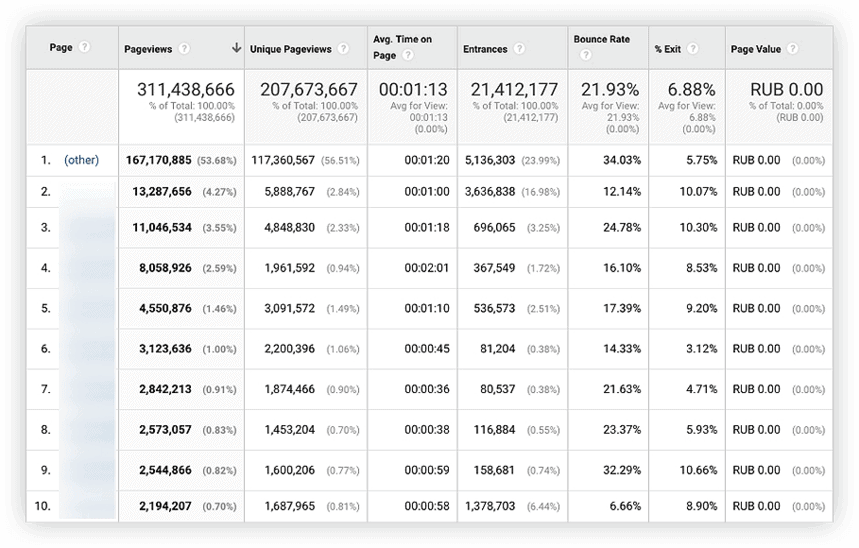 Why raw data is needed
Benefits of raw data
1. Make better decisions
2. Build any reports without restrictions
3. Run advanced analytics based on your rules
4. Target users more accurately
5. Protect against bots and fraud in CPA networks
6. Avoid risks of vendor lock-in
Steps to Use Raw Data?
Step 1. Data Collection
Step 2. Data Preparation
Step 3. Data Analysis
Step 4. Data Visualization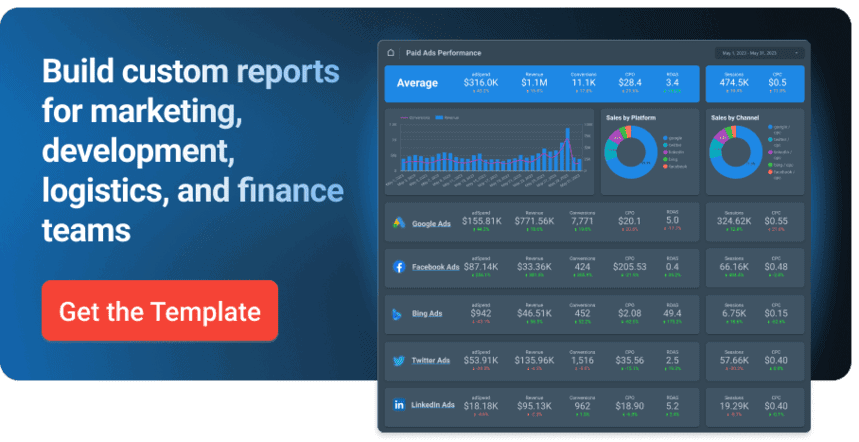 Step 5. Reporting
Where to store raw data
How to collect raw data with OWOX BI
Building reports on raw data with OWOX BI
Benefits of OWOX BI Smart Data
Build reports without technical training
Focus on your business, not your data sources and structure
Each report is based on your business model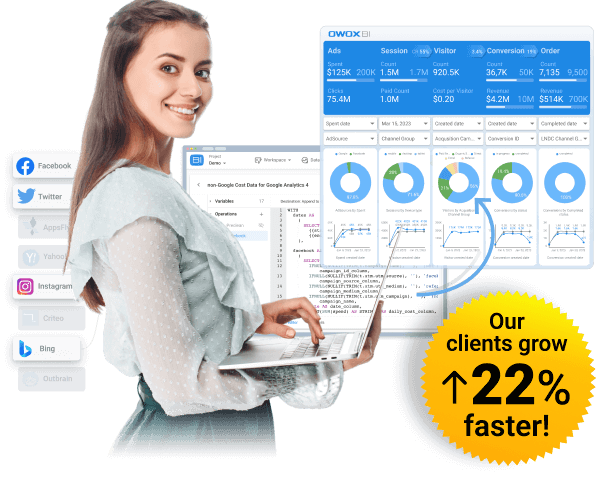 Unlock Insights: Tap into Raw Data Power!
Experience the raw data advantage with personalized insights.
Book a demo
FAQ
What is raw and aggregated data?

Data is fixed information about events and phenomena that is stored on some storage medium. Information is the result of processing data to solve specific tasks.
For example, you can collect data in a Google BigQuery repository, and when you run a SQL query on it, BigQuery provides information in response.
In informatics, analytics, marketing, and some other fields, this «data» and «information» have special names: raw (unprocessed) and aggregated (processed) data.

Why raw data is needed

Only with raw data can you:
- Perform a deep analysis of metrics and their dependencies
- Track the user's entire journey from first touch to purchase
- Build any reports without the limits and restrictions of Google Analytics and reveal valuable insights
- Merge information from different sources and set up advanced analytics
- Create complex sales funnels that match your business structure

Where to store raw data

To collect, store, and process raw data, we recommend using Google BigQuery cloud storage because it:
- Allows you to upload large amounts of information and quickly process it with SQL
- Scales flexibly and provides more opportunities as your business grows
- Guarantees security and gives you full control over access to your project with your Google account and two-factor authorization
- Allows you to pay only for the volume of statistics collected and processed
- Seamlessly integrates with other Google products and popular visualization and reporting systems

Why you need to gather raw unsampled data

Google Analytics is an undisputed leader among web analytics services. It's free, easy to work with, and it provides insights about the key KPI of online businesses. However, there are

limitations

in the system that prevent you from getting deeper into the data and exploring it from all sides.

1. The data you see in Google Analytics reports is always aggregated, and this process is beyond control.

2. Sampling, which can seriously distort your data and lead to wrong business decisions.

3. Reports can contain only a limited number and only specific combinations of parameters and key figures.

4. Limit on a number of lines.

5. Data processing time — If you use a free version of Google Analytics, you need to wait up to 24-48 hours for the system to complete data processing.

4 ways to gather raw data

1.

OWOX BI Pipeline.

2. Use Google Analytics APIs.

3. BigQuery export for Google Analytics 360.

4. Build your own connector.