Why you need to import non-Google advertising cost data to Google Analytics 4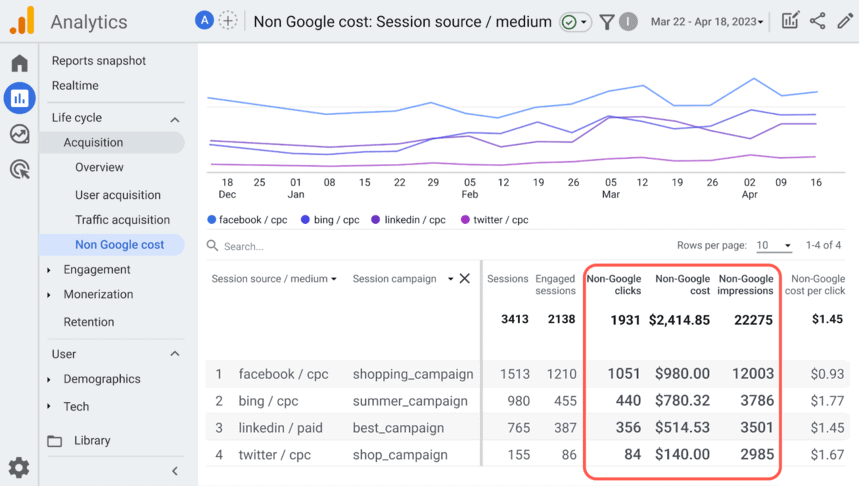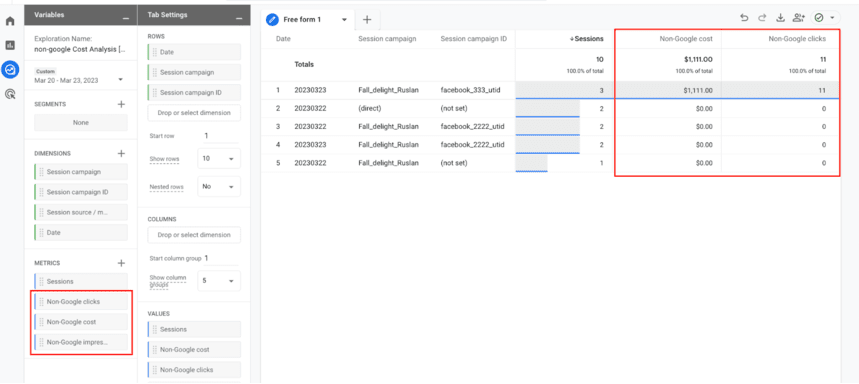 How to import non-Google advertising cost data to Google Analytics 4
1. How to import CSV cost data into Google Analytics 4
Step 1. Create a CSV file to upload

Step 2. Create a data source in Google Analytics 4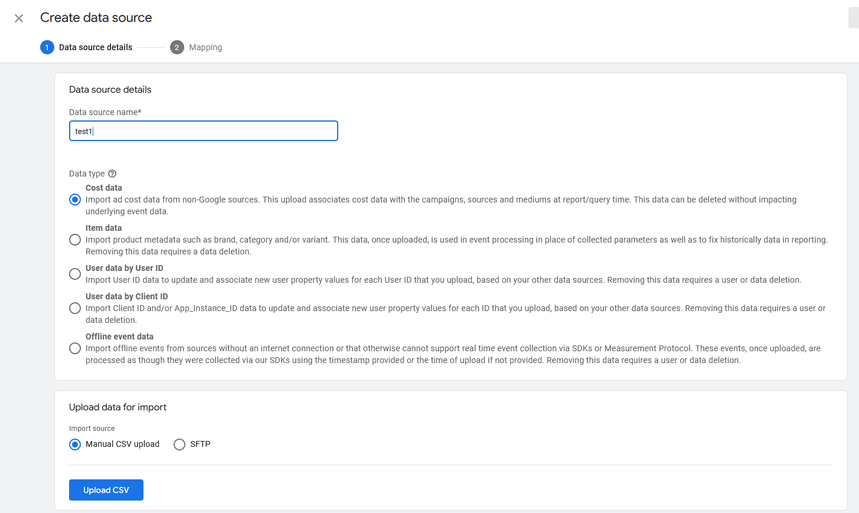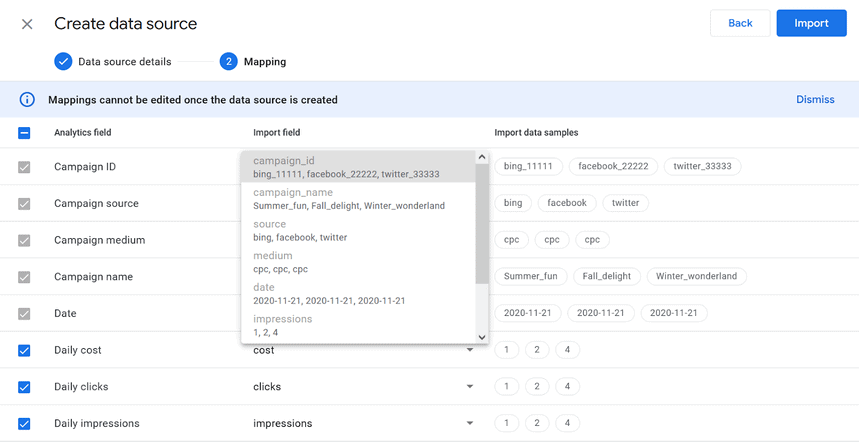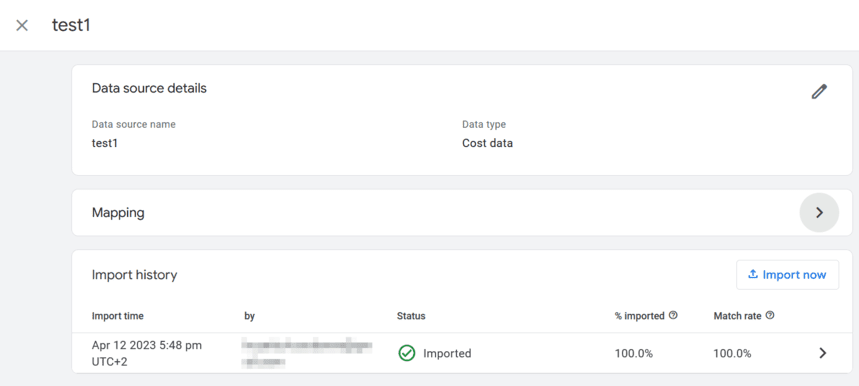 Step 3. Check how the cost data has been uploaded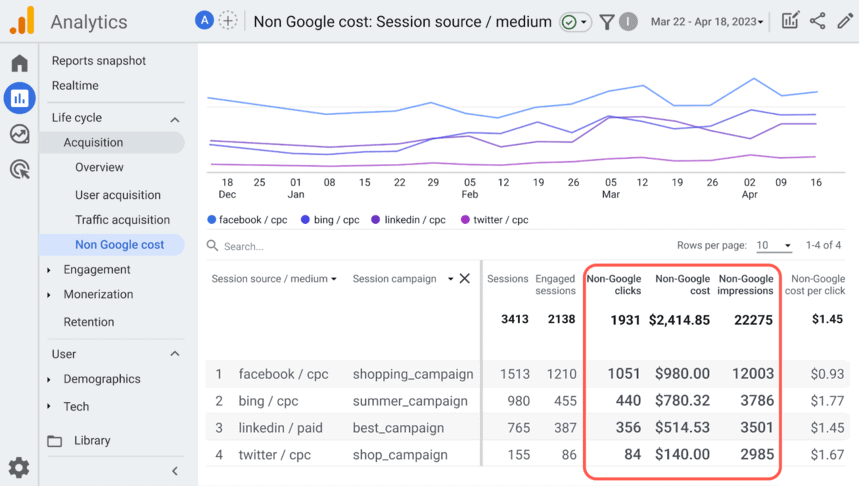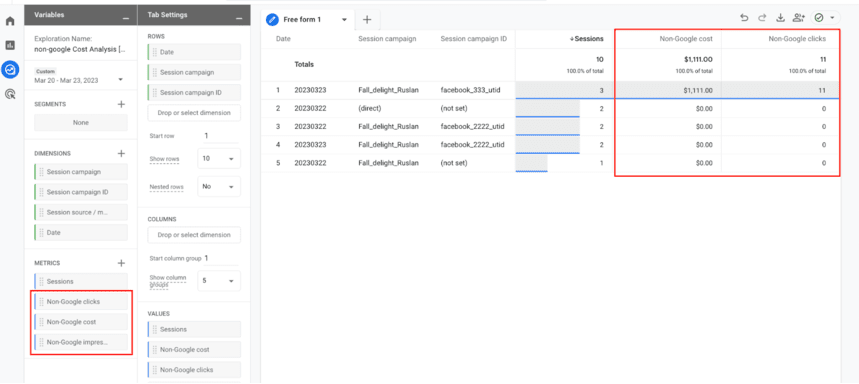 2. How to import cost data with the GA4 SFTP method
Step 1. Create and configure your GA4 SFTP server
Why managing a self-service SFTP server for importing non-Google cost data to GA4 may not be your best option
Step 2. Create a data source in Google Analytics 4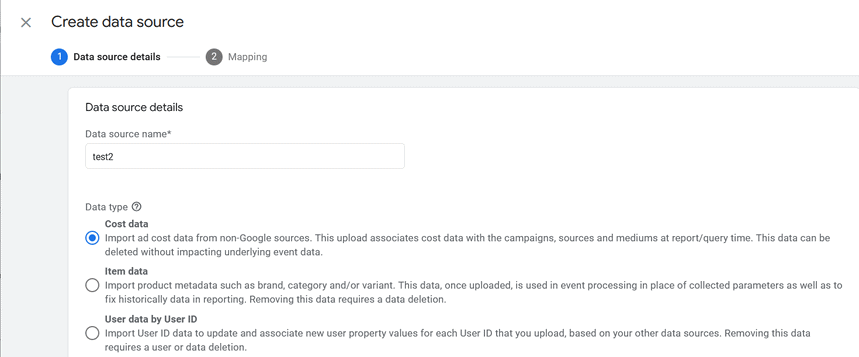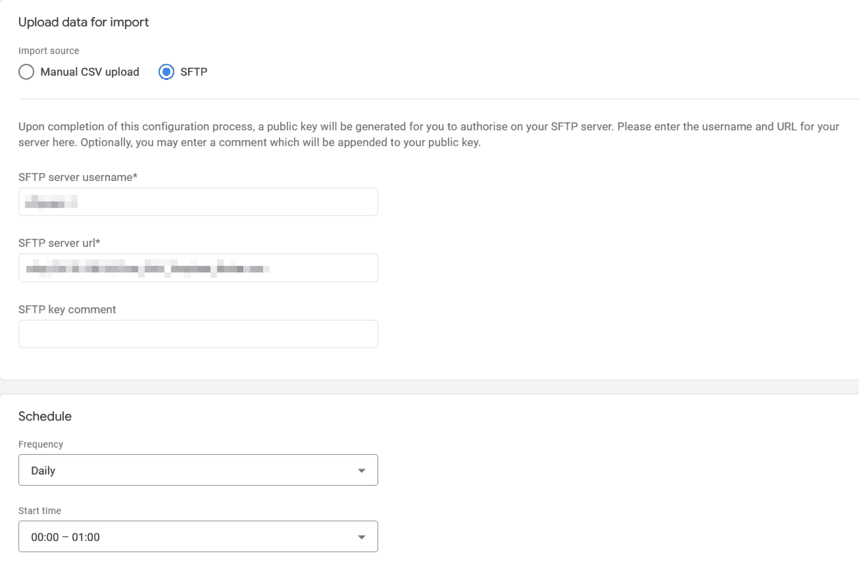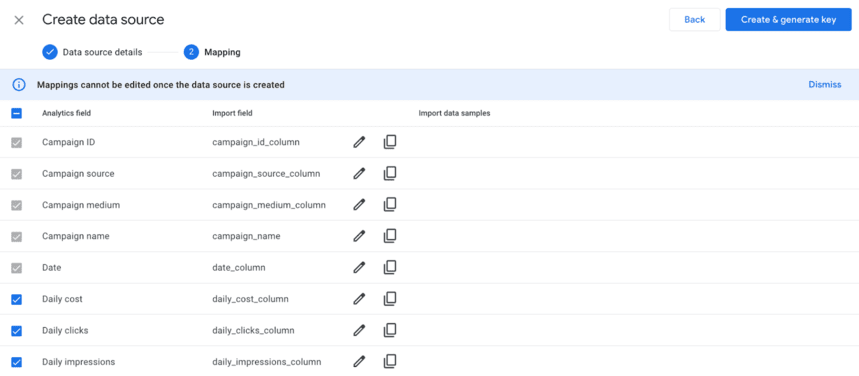 3. Automatically import cost data into Google Analytics 4 with OWOX BI
Conclusions
FAQ
Which platforms can you import cost data from?

Cost data can be imported from a variety of platforms, such as Google Ads, Facebook Ads, Bing Ads, LinkedIn Ads, Twitter Ads, and others.

Why should you import cost data into your analytics tool?

Importing cost data allows you to track the ROI of your advertising campaigns, determine which campaigns are most effective, and make data-driven decisions to optimize your marketing budget.

What is cost data import?

Cost data import refers to the process of importing external data related to the cost of advertising campaigns, such as Google Ads or Facebook Ads, into a marketing analytics or reporting platform for more comprehensive analysis.