Where to look for Instagram ad statistics
Why collect data from Instagram to Google BigQuery
Why Google BigQuery and not any other cloud storage?
How to import data from Instagram to Google BigQuery
1. Manually import data or use your own solution
2. Collect cost data from Google BigQuery with Google Analytics
Measure CPO and ROAS in GA4
Automatically link your Ad Platforms cost data to Google Analytics 4 conversion data, so you can analyze your marketing KPIs and make fully informed decisions
Start Free Trial
3. Import costs from advertising services directly into Google BigQuery
What are the benefits of Facebook's direct integration with Google BigQuery?
How to set up cost data import from Instagram to Google BigQuery with OWOX BI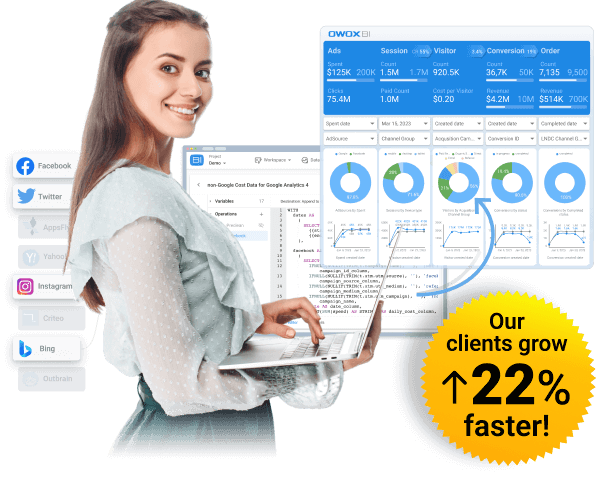 Revolutionize Your Analytics!
Unlock powerful insights. Let's explore together.
Book a demo
Key takeaways