What is reporting software?
What types of reporting tools and software are there?
Reporting vs business intelligence tools
What are the benefits of reporting tools?
How to select a reporting tool: comparison criteria
Comparison of the best reporting and business intelligence tools
Reporting tools
1. Google Analytics 4

2. Looker Studio (formerly Google Data Studio)

3. OWOX BI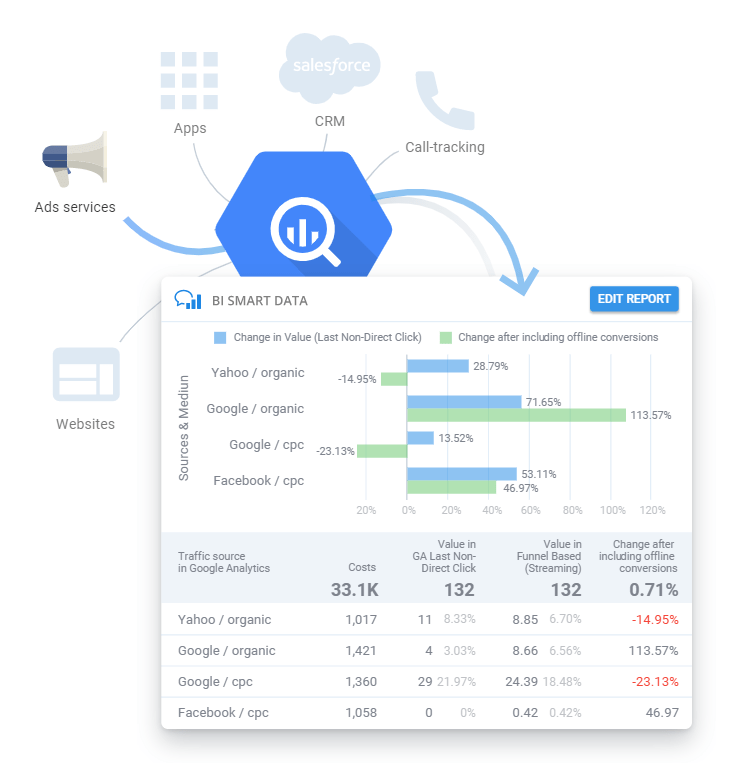 4. Funnel

5. Supermetrics

6. Improvado

7. Datorama

Business intelligence tools
8. Looker

9. Power BI
10. Tableau

Conclusion
FAQ
What are reporting tools?

Reporting tools are software applications that help businesses collect, analyze and present data in an organized way. These tools allow you to turn data into insights and make data-driven decisions to improve business performance.

How do reporting tools help businesses?

Reporting tools provide businesses with valuable insights into their operations, allowing them to identify trends, opportunities, and challenges. These insights help businesses make strategic decisions that can improve their performance and profitability.

Can reporting tools work with different data sources?

Yes, most reporting tools support data integration, which means they can work with different data sources. Some reporting tools also offer multiple data connectors, allowing you to connect to various data sources and consolidate data from different platforms.