In this article, we'll describe three levels of measuring online advertising, talk about the tools and services for doing so, and explain why accurate measurements are so crucial. We've prepared step-by-step instructions for the most complicated parts so you can adapt them to your work. Uncover all the truth about the value of your online advertising!
Table of contents
From the day people started selling online, measuring internet advertising campaigns has been a headache for most marketers. How can businesses know if their marketing efforts bring profit or if they're just splashing their budgets away? We'll help you prove that your online ads are worth investing in and developing.
Why and how to calculate the effectiveness of any online advertising campaign
The main reason why you have to measure the effectiveness of your online advertising campaigns is that any promotion is an investment. And any investor wants to know how their invested money is used and — what's most important — when they can expect a return.

The best way to answer this question is to evaluate your ad campaigns to see how much money was spent and what profit they brought. And here's the hidden paradox that each marketer knows: sometimes, profitable ad campaigns don't make the whole business profitable. But we have to move on...

''
«Stopping advertising to save money is like stopping your watch to save time.»
Sometimes, campaigns will fail or have unexpected success. That's the risk for marketers who love experimenting and exploring the limits. And that's where the true potential for growth lies. But you'll never prove that those experiments are worth the expense unless you collect, store, process, and visualize the data on your ad campaigns (in particular) and your marketing (in general). How to do all that data stuff depends on the marketing analytics system your company uses. There are at least three levels at which to analyze the performance of online ad campaigns. 
For those who know how to measure online advertising effectiveness, they're quite familiar:
Advertising service level
Google Analytics advertising level
Marketing analytics level (with OWOX BI)
OWOX BI helps marketers and analysts build comprehensive marketing analytics, where the effectiveness of each ad is clearly visible and you get valuable insights on your risks and growth zones. For details, sign up for a free demo.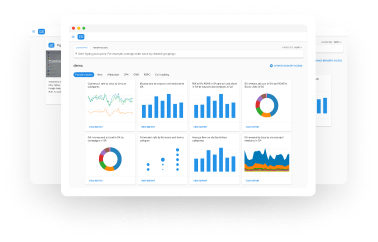 Our clients
grow 22% faster
Grow faster by measuring what works best in your marketing
Analyze your marketing efficiency, find the growth areas, increase ROI
Get demo
The numbers are your sword and shield. So pick them up and be brave! Let's pass all the levels of ad efficiency analysis!

The levels of measuring online advertising
Each ad campaign may be unique in its creative idea, but all campaigns have much in common. They start on some kind of advertising platform (search engine, social media, websites, other services) and lead through a CTA (call, buy, subscribe) to the target action on your website or landing page (a purchase, a subscription, a call). Everything is measurable.

Your expertise at collecting, storing, and processing data will define the level at which you measure your online advertising.

1. Advertising service level analysis
You can start by analyzing data at the level of your advertising service. Everything starts with the level of basic insights.

Depending on your advertising channel, you might choose the cozy Facebook Analytics or Twitter Analytics or another branded analytics service specific to your advertising account. Typically, each advertising service gives a simple analytics page for you to explore. But when you find yourself trying to combine data from separate pages for different advertising channels into a single efficiency or ROI report, it's time to move on.

Metrics and reports for measuring online ad campaigns
You may find these metrics and reports on the analytics pages for your advertising channels:
Reach, Engagement, Impressions
Clicks, CTR, CPA, CPM
Ad frequency
Amount spent
ROAS (if there's a possibility to import transaction data)

The biggest trouble comes when it's time to measure your advertising at advertising service level. You can see a detailed report on Facebook on the day-to-day distribution of campaign costs, but what did you earn on those days? To know that, you have to dance on the tips of your toes and import conversion data or install additional tracking code wherever that data is stored.

For example, to work closely with Facebook analytics and your website conversions, you should use Facebook Pixel to segment your audience and track conversions. The least you should do is add Pixel conversion code on all conversion pages.

To get goals and transactions in your Google Ads reports, you'll need to take further steps:
After that, you'll be able to see your conversion data in your Google Ads account. Frankly speaking, you can track conversion events even without Google Analytics. Check out some methods here.

But even if you get the data, you'll have some serious limitations of connection with other services and will likely have discrepancies between the data on your ad service analytics page and your true sales data. When launching a business, you should get past this level of advertising analytics as fast as possible. The bigger and more complicated your online advertising plan becomes, the less transparent your cost and profit attribution may be. This can lead to financial losses, which can be avoided by moving to the proper tool in time.

2. Google Analytics advertising analysis
This is the next level, where we try to gather all the data and analyze the efficiency of our advertising efforts from the point of view of the website. At this level, you gather all information about your conversion goals, import your costs from social media manually (or semi-manually with the help of Google Spreadsheets and a services API) and, after connecting Google Analytics with Google Ads, almost forget about the headache with measuring online ads.
But here's the thing. The data is aggregated all the time: you can slice it into segments, cohorts, and channels, but it's an endless war. The sampling isn't sleeping, and if you hit the limit, your data will be hidden from you like a secret treasure.
Google Analytics reports on advertising efficiency
We've been investigating the limitations and peculiarities of Google Analytics for a long time. Here are some guides for setting up and tuning Google Analytics on your website:
How to import cost data hassle-free

Ecommerce guide for those who want to save time

All of CRM and cost data is needed to estimate the efficiency of your online advertising not only for advertising service but also across other services. Google Analytics has a great Cost Analysis report, but it's too general if you've launched lots of campaigns on different services at the same time with similar parameters.
If typical reports don't fit your needs, you should use custom reports where you can choose the parameters, filters, and data presentation to see all KPIs on one board.
Can the classic attribution models presented by Google Analytics estimate all channels in synergy? Yes, it can, but the accuracy is doubtful. Typically, each attribution model has its own logic, which is just a mathematical assumption and can't be changed easily in response to reality. If you want a crash test for your attribution model, try to evaluate its cost efficiency.
All complaints aside, Google Analytics fits for a certain period of growth. But we can't say that Google Analytics is a 100% accurate tool for evaluating advertising campaigns.
3. Marketing analytics with OWOX BI
Marketing analytics is the best approach for those who aim at perfection. It helps you not only calculate the efficiency of online advertising but see the whole situation with marketing and the business itself. Here are three ways to use OWOX BI for evaluating online advertising in the framework of marketing analytics:
Create a meaningful and transparent dataset including data from all of your advertising accounts (without size limits) with the help of OWOX BI Pipeline.​This will help you create a pool of data that's harmonized, aligned, and easy to process and analyze.
You'll be able to add CRM data and other offline data and get reports on your advertising efficiency, visualizing them in an interface you already know, such as Google Data Studio or Tableau.
Get a transparent ML funnel-based attribution model that correctly distributes values for each channel with OWOX BI Attribution. 
Visualize your comprehensive data by means of your favorite Google Data Studio, Tableau, or Google Spreadsheets.
Marketing analytics reports for measuring online advertising efficiency
Here's a complete list of reports for measuring your online advertising based on the data you can get after marketing analytics is established:
Reports on cost and revenue for any advertising services that have an API or other integration and can transfer data
Any kind of custom reports that can be built in Google Analytics
Cohort analysis report
LTV calculation and dynamic changes 
CPA affiliate campaign reports
ROPO report, including offline events and activities
Reports on customer conversion path, with all information about demographics and cross-device activity
All of these reports are a step forward to understanding the true value of your advertising campaigns and your overall marketing efforts. So that you can see how it works, we have prepared a selection of useful dashboards for marketers.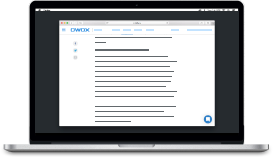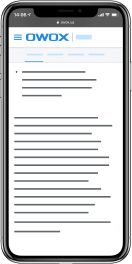 bonus for readers
10 handpicked Google Data Studio dashboards for marketers
Download
now
Key takeaways
Measuring online advertising is one of the main routine tasks of digital marketers and analysts. There are two ways of doing this: manually and automatically.​

The more complicated your advertising campaigns are, the more sophisticated a tool you'll need for analyzing all activities.
If you're stuck at the advertising service level of analytics, you're risking your advertising budget — even if you think everything is under control.
Evolution to marketing analytics is unavoidable if your business is growing. Align your data earlier to save time and money on further steps toward implementing a marketing analytics system for your digital marketing.