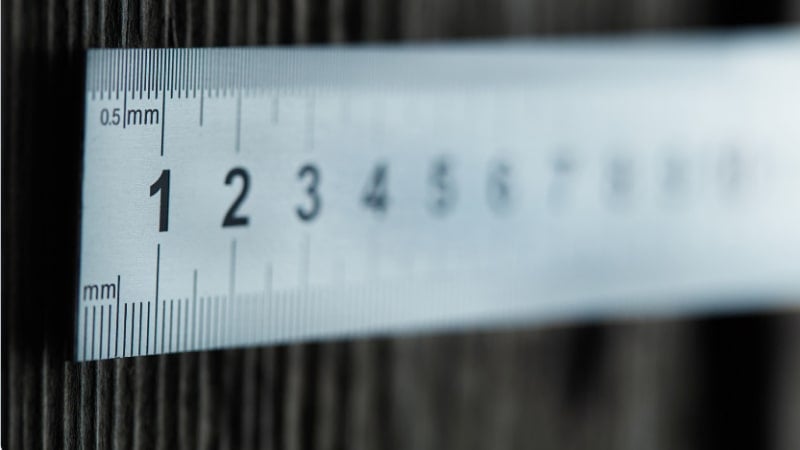 Importance of Marketing Metrics
Visibility into Marketing Performance
Tracking Return on Investment (ROI)
Key Marketing Metrics
Customer Acquisition Cost (CAC)
Customer Lifetime Value (LTV)
LTV: CAC Ratio
Marketing Metrics By Channels

Email Marketing Metrics
Email Open Rate
Click Rate
Click-to-Open Rate (CTOR)
Unsubscribe Rate
Bounce Rate
Paid Advertising Metrics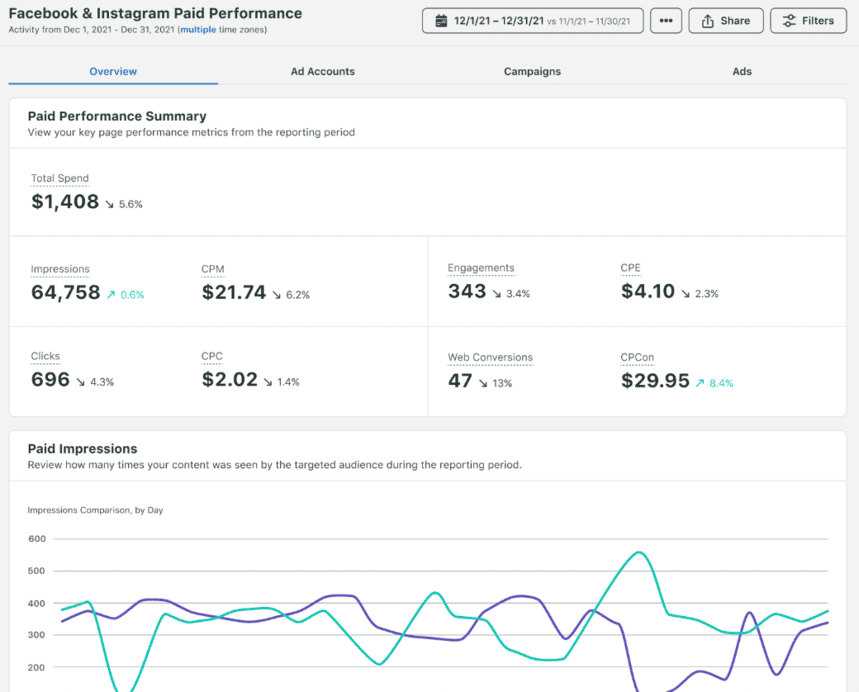 Reach
Impressions
Cost per Thousand (CPM)
Clicks
Click-Through Rate (CTR)
Cost per Click (CPC)
Cost per Lead (CPL)
Cost per Acquisition (CPA)
Conversion and Conversion Rate
Return on Ad Spend (ROAS)
Social Media Metrics
Audience Growth Rate
Engagement Rate
Amplification Rate
Virality Rate
Video Metrics
Video Views
Video Completion Rate
Customer Relationship Metrics
Customer Satisfaction (CSAT) Score
Net Promoter Score (NPS)
Customer Retention Rate
Website and SEO Metrics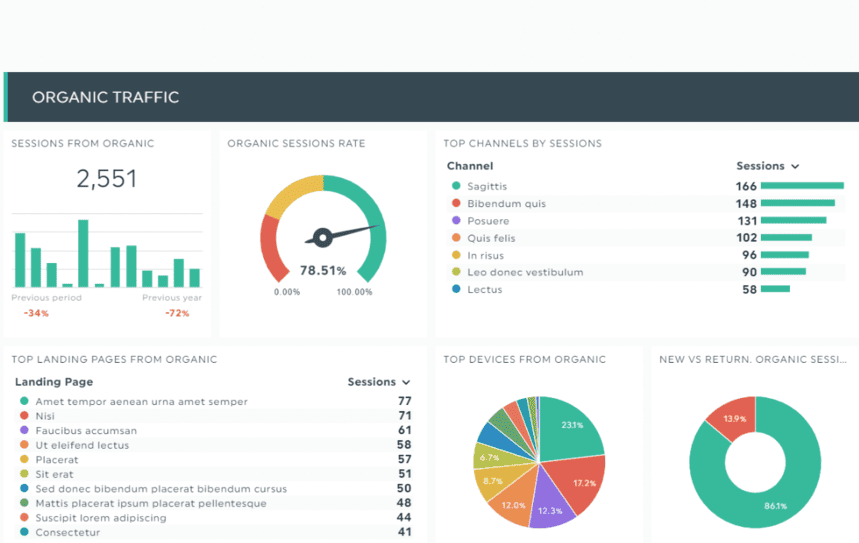 Bounce Rate
Organic Traffic
Referral Traffic
Keyword Rankings
Backlinks
How to Choose the Marketing Metrics to Track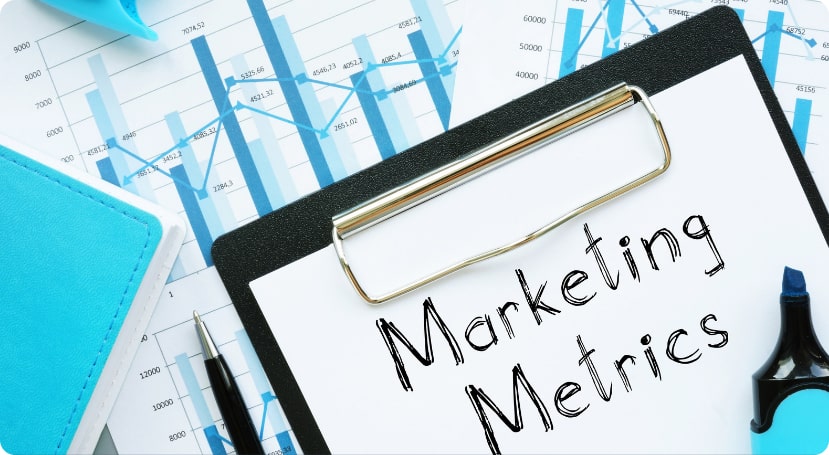 Aligning Metrics with Business Goals
Considering Industry-Specific Metrics
How to Track Marketing Metrics
Collect Marketing Data
Collect Advertising Cost Data
Track Website User Behaviour
Load Marketing Data into Data Warehouse
Prepare Data for Reporting
Merge Events into Sessions
Blend Advertising Cost Data
Attribute Value to Clicks
Reporting and Presenting Marketing Metrics
Build Marketing Reports
Build Dashboards in Looker Studio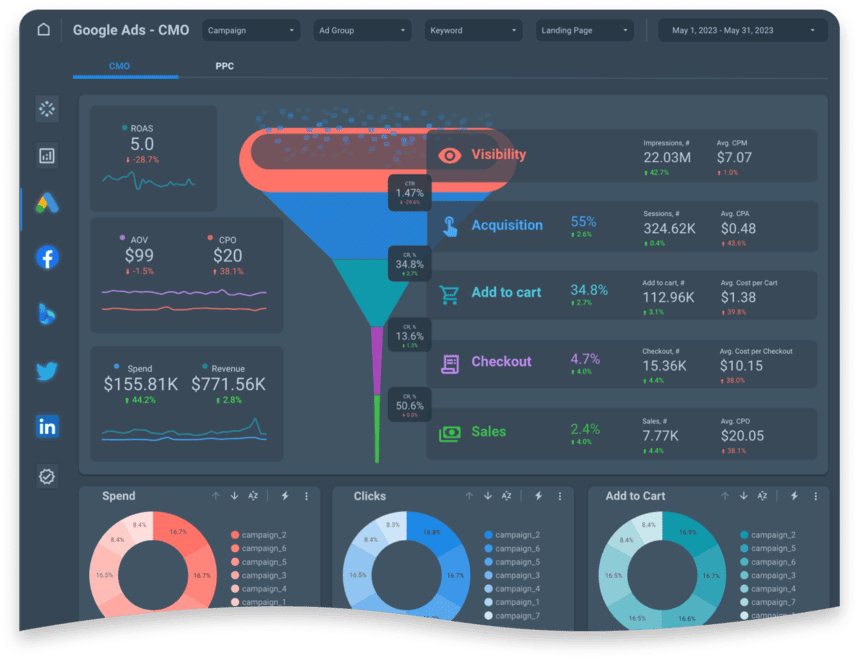 Share with Stakeholders
Challenges and Pitfalls in Using Marketing Metrics
Incomplete Data
Lack of Trust in Data Accuracy
Lack of Understanding of Data
Track Marketing Metrics with OWOX: Drive Results with Data
Conclusion
FAQ
How can I collect and analyze marketing data effectively?

Collecting and analyzing marketing data effectively requires the right tools and strategies. This includes using tools like OWOX BI for data collection and analysis, setting clear goals for what you want to achieve with your data, and regularly reviewing and updating your metrics to ensure they remain relevant and valuable.

What are vanity metrics, and why should I be cautious about them?

Vanity metrics might look good on paper but don't necessarily provide valuable insights or contribute to business goals. Examples include likes on a social media post or page views on a website. While these numbers can be high, they don't necessarily translate into more sales or revenue.

How do I choose the right marketing metrics for my business?

Choosing the right marketing metrics for your business depends on your specific business goals, the nature of your industry, and the channels you use for your marketing efforts. Choosing metrics that provide meaningful insights and help you make informed decisions is essential.

What are marketing metrics, and why are they important?

Businesses use marketing metrics to measure the success of their marketing campaigns. Analyzing these metrics can offer businesses valuable insights into the effectiveness of their marketing strategies. This can help them make informed decisions and improve their marketing efforts.