Extract all your data from HubSpot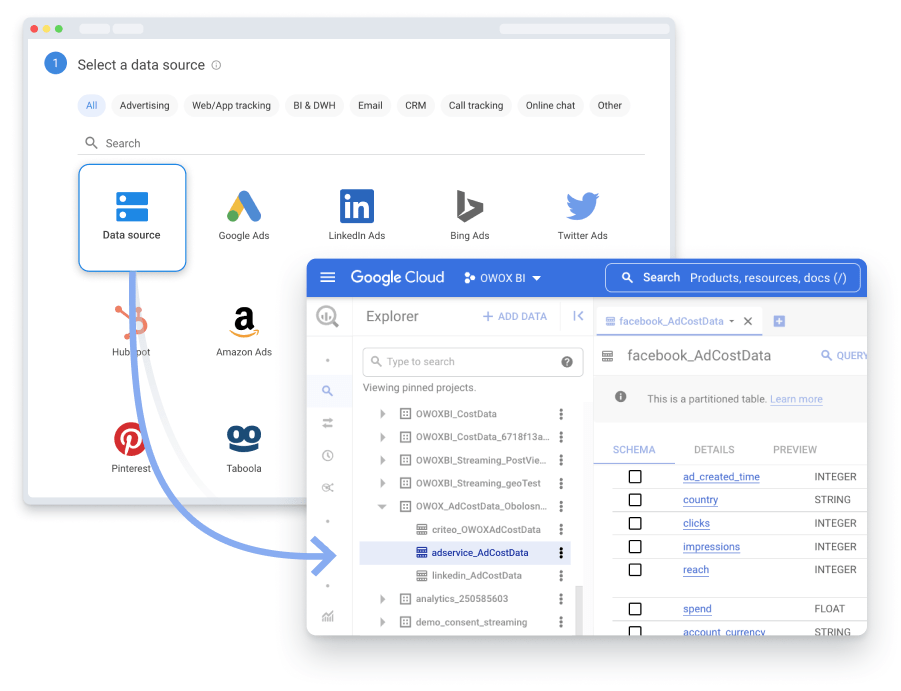 Extracting data from HubSpot can be challenging due to various reasons. One of the main challenges is the complexity of the data structure, which can make it difficult to extract specific data points without extensive knowledge of the system. Another challenge is the sheer amount of data stored in HubSpot, which can result in slow performance and long extraction times. Additionally, some data may be restricted to certain user roles, requiring proper access permissions to retrieve the data.
OWOX BI makes it easy for you to extract marketing data from c by creating a pipeline without worrying about technical complexities. Receive ready-to-use, automatically updated datasets without manual cleaning, processing, or updating data.
Get started with HubSpot automated data collection.