Learn about Google services best practices
for Ecommerce businesses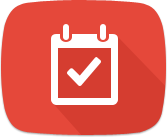 Conference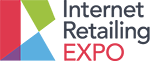 , Jakarta, Indonesia
Internet Retailing Expo Indonesia
The three conference theatres in the e-commerce convention reflect the need for retailers to discover the different elements & channels of their retail business. More than 80 multichannel & eCommerce retailers They will be sharing their experiences and learnings in mobile commerce growth and strategy at this e-commerce convention that includes 6 free-to-attend conference sessions.

SUPERWEEK
Let your data speak: How to interpret data?
Read more
Speaker

The market is changing rapidly and old approaches are losing their effectiveness. It becomes essential to determine any changes in a timely manner and establish the new direction for the efforts. Based on historical data, the value of which is not always immediately obvious, you can observe what is changing in the behavior of your users. Decision makers have little time and lots of data to work with.
I'll show how you can get your questions answered on the basis of complete data, without asking for data analysts' help.