Other integrations
Import Data from SendGrid to Google BigQuery
Collect complete statistics on your SendGrid in Google BigQuery
From where
Service provider
Where to
Destination service
We collect and process all the data you need to easily build any reports
Improve Your SendGrid Email Campaigns by Collecting and Combining Data in Google BigQuery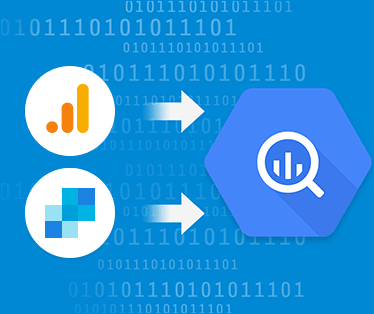 Take account of every action of your subscribers: import real-time data from SendGrid to Google BigQuery and combine it with data from Google Analytics and a number of other services.
Start Free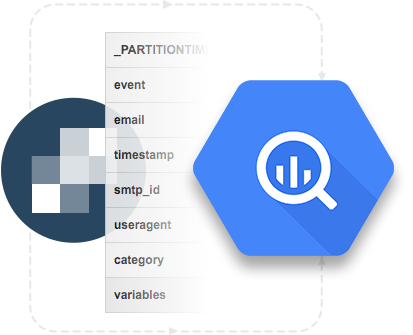 Email campaigns with SendGrid help attract and retain customers. How can you ensure that you email your subscribers with exactly what they need, in the most timely manner? The answer is simple: consider all the available information about your customers, including demographic data, online and offline interactions, transactions, and all the other relevant information.
With OWOX BI Pipeline, you'll get full statistics about the emails you send with SendGrid, available to Google BigQuery in near real time. Moreover, you'll be able to combine this data with data from other sources, including Google Analytics, call tracking systems, CRM, and other services. Thus, you'll be able to track every activity of your subscribers, and get new, actionable insights into how they engage with your business. Put these insights to work when setting up new user segments and personalizing your emails.
With OWOX BI Pipeline you can:

Access raw, unsampled data in near real time, and instantly respond to emerging trends and changes in customer behavior.

Consolidate data from SendGrid, on-site behavior data from Google Analytics, data from advertising services, CRM, call tracking systems, and a number of other sources. Use the consolidated data to reveal new insights into your customers, and use those insights to send out new, more timely and customer-centered transactional emails.

Save time and resources while processing data in a single system, Google BigQuery.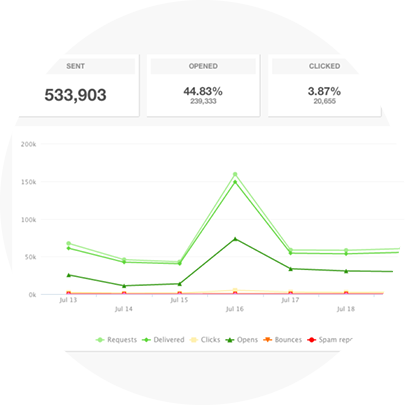 Simple Setup
Link SendGrid and Google BigQuery with OWOX BI Pipeline, and get the data to Google BigQuery as soon as it appears in SendGrid.
Sign in to OWOX BI

Sign in to your OWOX BI account. If you don't have a project yet, please create one. You'll start with a full-featured Trial to explore all OWOX BI products for 7 days. No credit card required.

Select SendGrid as the data source

Press «New Pipeline» and choose SendGrid as the data source.

Provide access to your Google BigQuery account

Specify the project and the data set that you want to use to collect data in Google BigQuery.

Copy POST URL

After creating the pipeline, click the «Copy URL and go to SendGrid» button to copy the link.

Add the POST URL to your SendGrid account

Place the link on the Event Notification page that will open in your browser.

All done! You've successfully set up the pipeline

The data will be available to Google BigQuery in near real time.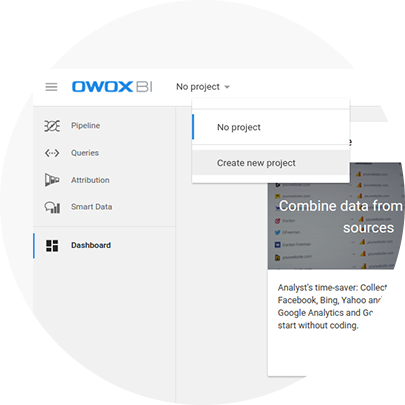 All the data you collect is only stored in your Google BigQuery account. You can manage access to the data at any time.
The security of your data is ensured by using both the official SendGrid API and OAuth authentication.

We are not an advertising agency and we do not sell ads. Our ultimate goal is to ensure that you get accurate, unbiased and timely data for decision making.

OWOX BI is a certified Google Cloud Platform Authorized Technology Partner. Our products have already earned the confidence of thousands of clients worldwide.