Other integrations
Import Data from UniOne to Google BigQuery
Collect complete statistics on your UniOne in Google BigQuery
From where
Service provider
Where to
Destination service
We collect and process all the data you need to easily build any reports
Back up Your Email Marketing Initiatives with Complete Data about Your Customers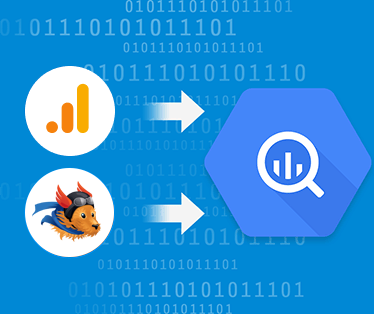 Collect real time data for your UniOne email campaigns in Google BiqQuery. Reveal new insights into your customers with data across UniOne, Google Analytics, and a number of other sources. Use this data to improve CTR and engagement by reaching your subscribers with new, more timely and customer-centered transactional emails.
SET UP THE PIPELINE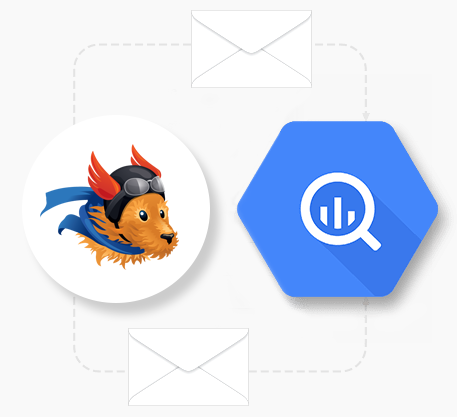 Reach your subscribers with the right messages, at the right time
UniOne is a transactional email service for UniSender that helps deliver one-to-one emails to your customers, based on the actions they take on your website. It also provides detailed statistics for your emails, including bounces, opens, and clicks within the emails.
To take your email marketing efforts up a level, consolidate all the available data about your customers: the pages they've visited, the products they've viewed, and the orders they've made over the phone, online and offline. This is made possible by OWOX BI Pipeline and Google BigQuery.
With OWOX BI Pipeline you can:

Get access to raw, real time data from UniOne in Google BigQuery, and respond to emerging trends and changes in customer behavior in the most timely manner.

Consolidate data from UniOne, real time data about on-site user behavior, data from advertising services, CRM, call tracking systems, and a number of other sources.

Save time and effort thanks to processing data in a single system.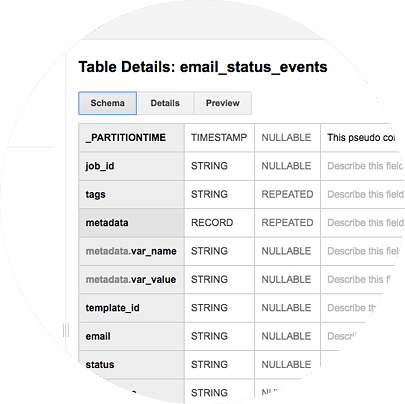 Simple Setup
Link UniOne to Google BigQuery using OWOX BI Pipeline. The service will automatically export the data to Google BigQuery as soon as it appears in UniOne.
Sign in to OWOX BI

Log in to OWOX BI using your Google account.

Select UniOne as the data source

Click New Pipeline and select UniOne as the data source.

Provide access to UniOne

Enter the access key to the UniOne API and specify the name of the key.

Provide access to Google BigQuery

Specify the project and the data set you want to use.

All done — you've created a pipeline

The data will appear in Google BigQuery in near real time.


All the data you collect is only stored in your Google BigQuery account. You can manage access to the data at any time.
The security of your data is ensured by using both the official UniOne API and OAuth authentication.

We are not an advertising agency and we do not sell ads. Our ultimate goal is to ensure that you get accurate, unbiased and timely data for decision making.

OWOX BI is a recognized Google Cloud Platform Certified Partner, trusted by thousands of clients.
Pricing
Online chat

Fixed price (paying month-to-month)
from $115/month
from $1400/month