What is a dashboard and why do you need one?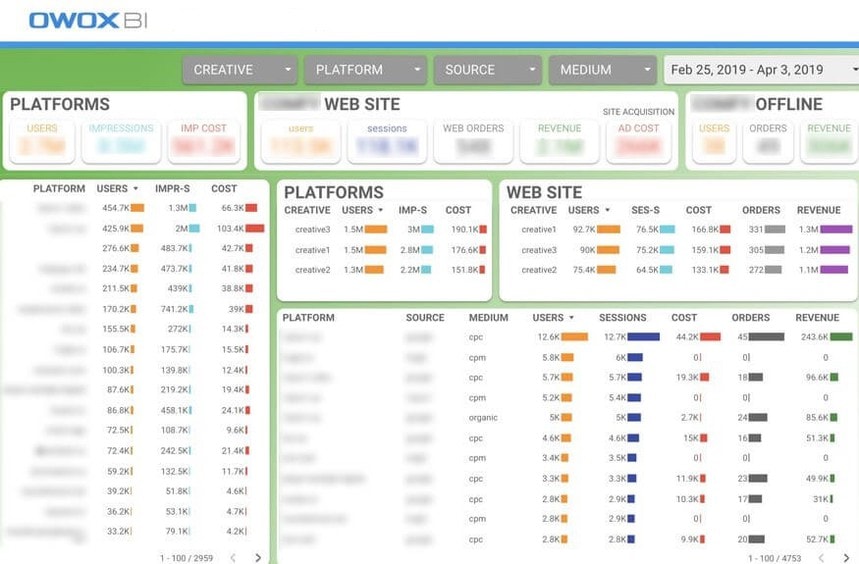 Criteria for a good dashboard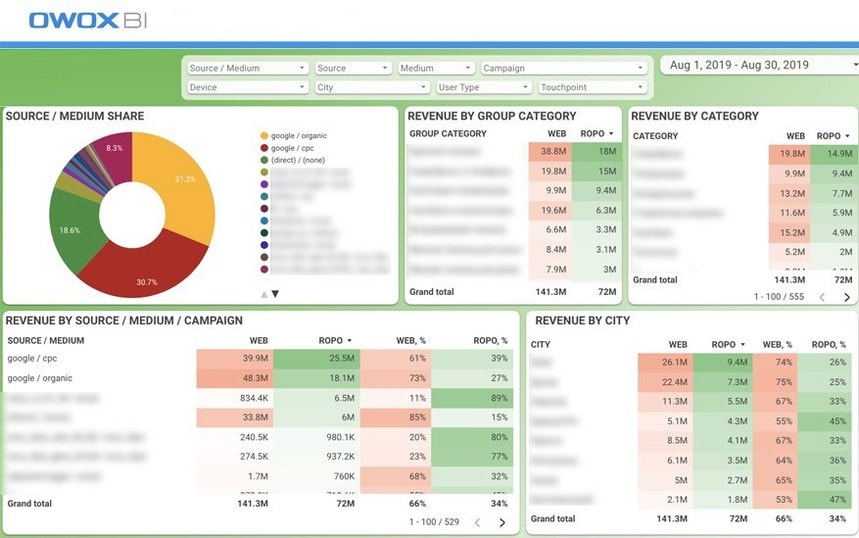 Common mistakes when creating dashboards
Marketing reports: Efficiently dealing with business tasks
Dashboard creation services
Google Analytics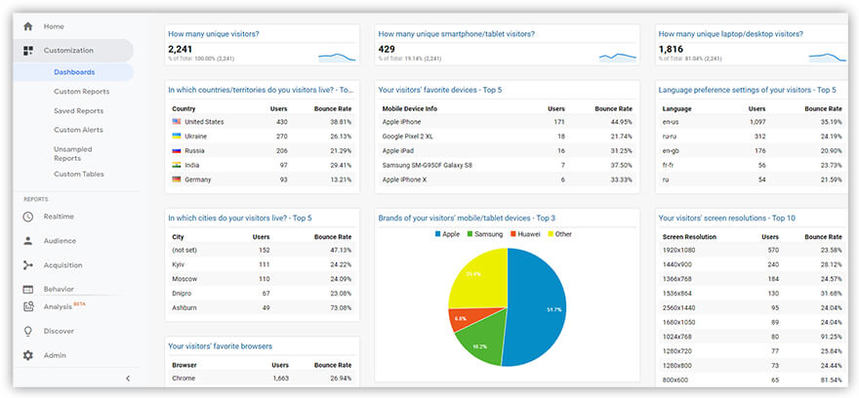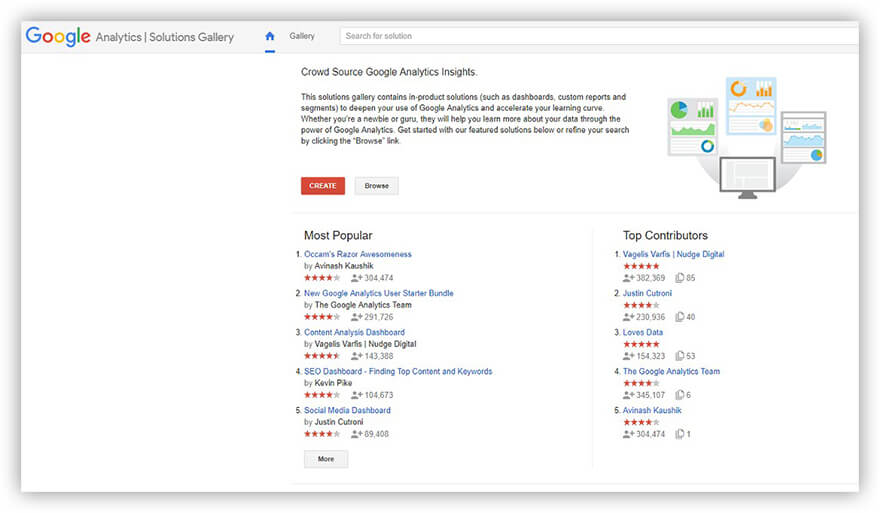 Advantages of Google Analytics
Disadvantages of Google Analytics
Google Data Studio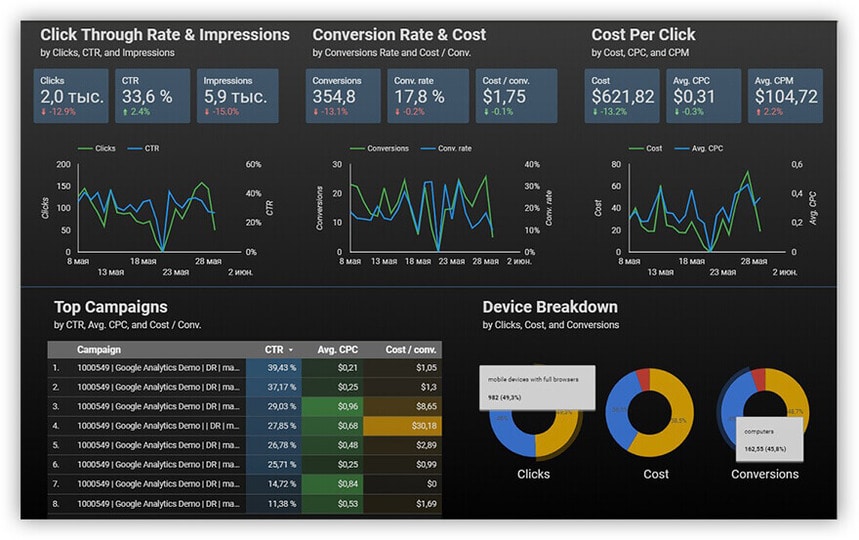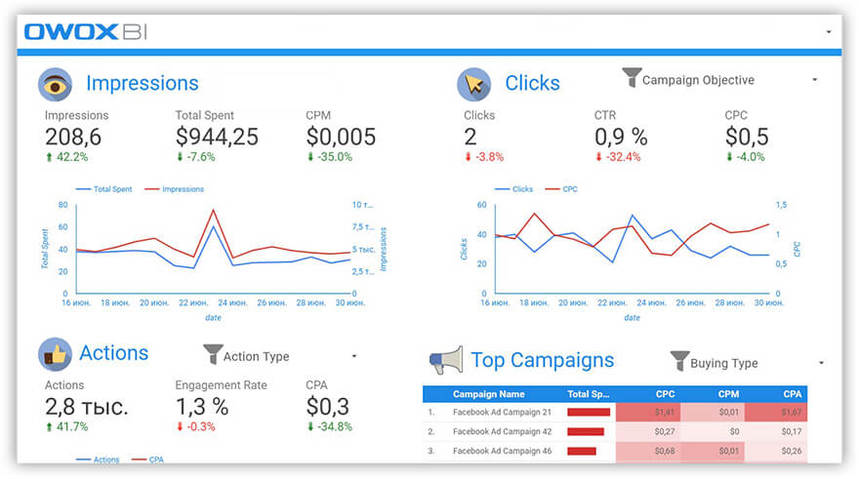 Data Studio advantages
Disadvantages
OWOX BI Smart Data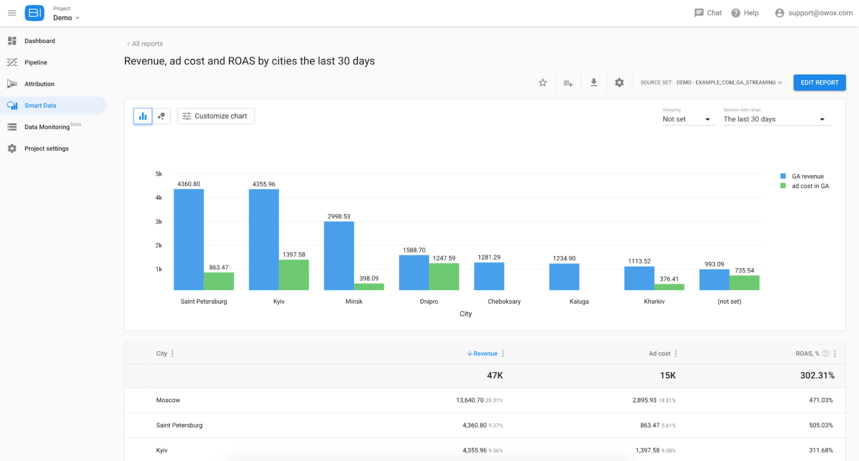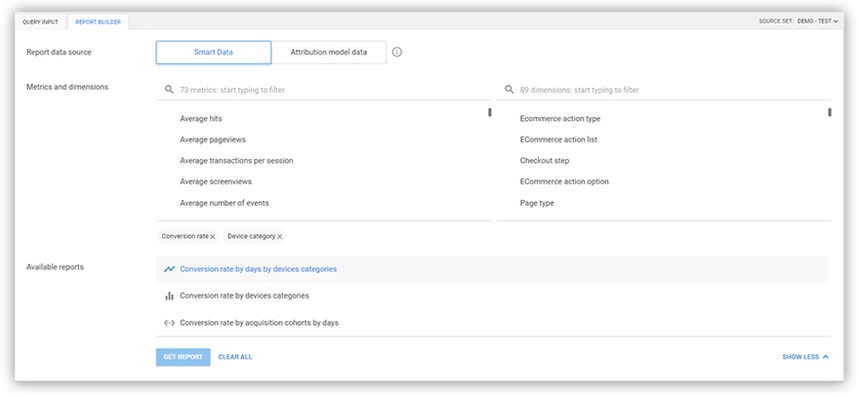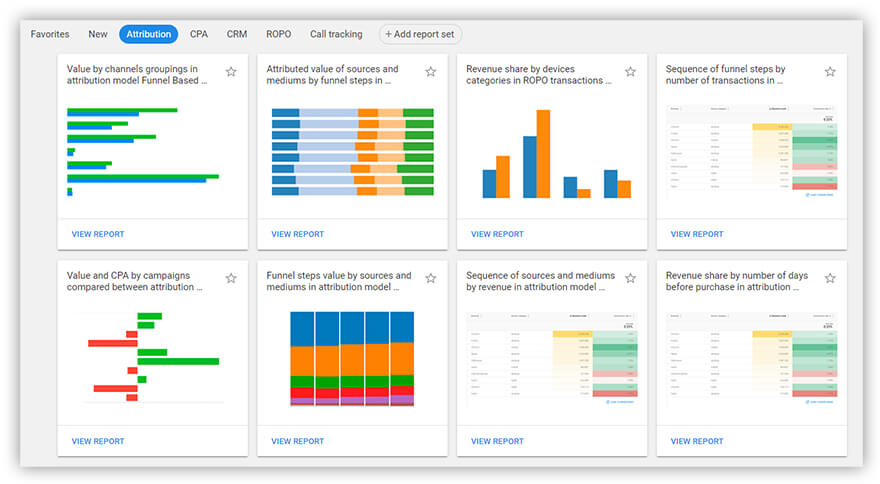 Advantages of OWOX BI Smart Data
Disadvantages
Microsoft Power BI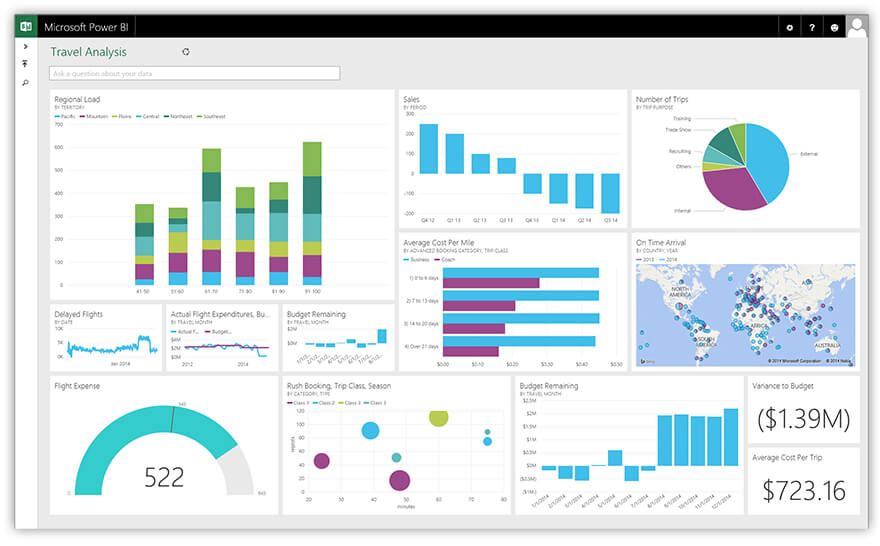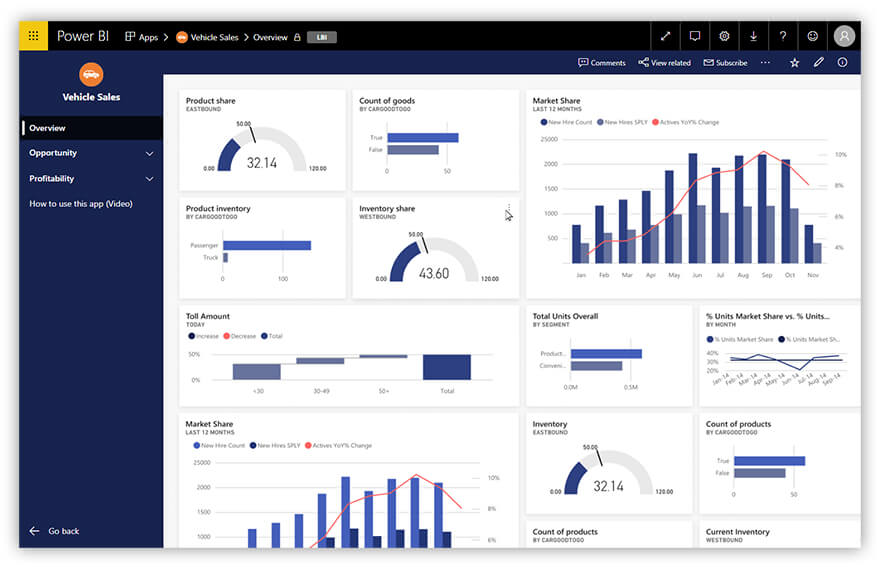 Advantages of Power BI
Disadvantages
Tableau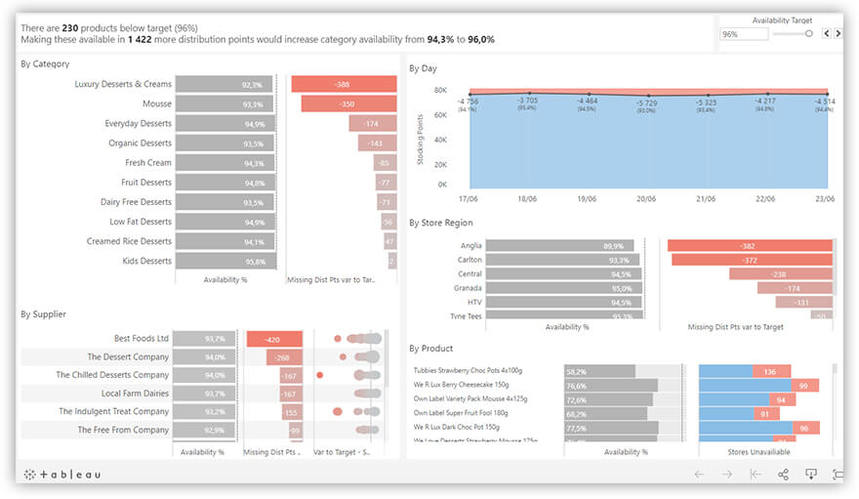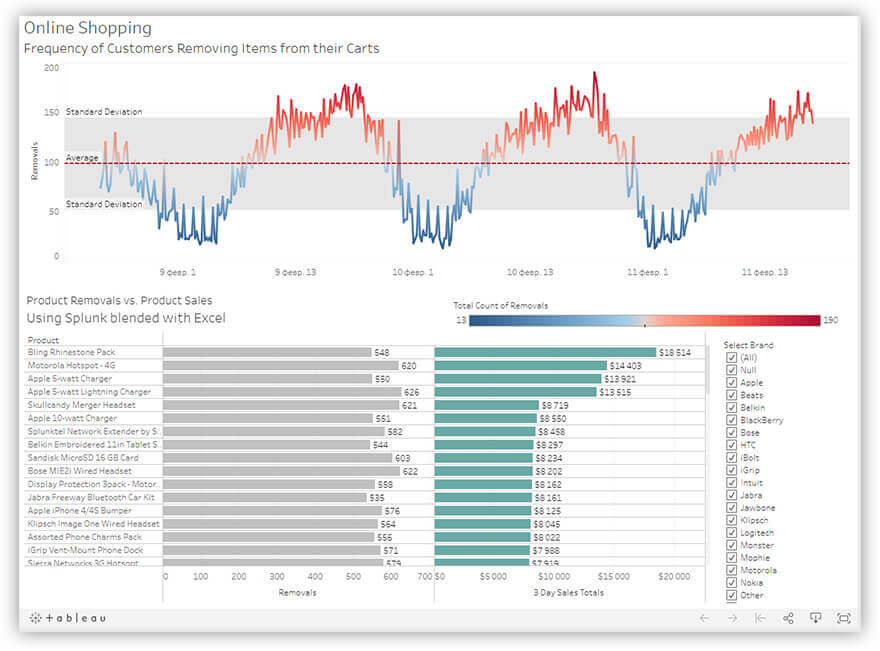 More advantages of Tableau
Disadvantages
Key takeaways
FAQ
What was the main challenge that Eva faced before implementing OWOX BI?

Eva had multiple data sources and lacked a centralized way of analyzing and visualizing data, leading to inefficient business decisions.

How did OWOX BI help Eva to overcome their data challenges?

OWOX BI helped Eva to centralize all their data sources, create custom reports, and visualize data in a user-friendly dashboard, leading to more informed and data-driven business decisions.

How long did it take Eva to implement OWOX BI and see results?

Eva implemented OWOX BI within a few weeks and saw immediate improvements in data accuracy and reporting, which allowed them to make better business decisions.