Digital Analyst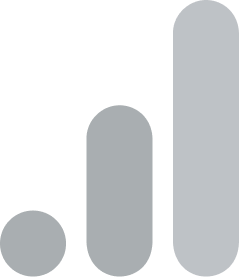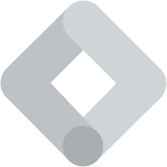 About OWOX
OWOX BI is a SaaS B2B digital analytics platform, recognized as a global leader in marketing analytics software and e-commerce analytics. We simplify multiple data source reporting for digital marketing teams, retailers, and e-commerce. Our patented technology is used by digital analysts to solve problems with cookieless acquisition campaign tracking and to eliminate the blind spots in digital marketing.
Today, we are excited to be partnering with companies like SEMrush, Infotrust, Creatio, MacPaw, Comfy and many others.
Our goal is to become a new standard of digital marketing reporting and to contribute to 50%+ reports in our Serviceable Available Market.
We expect from you at the start:
Level of English B2 (upper-Intermediate) and above.

A good level of knowledge and experience in implementing projects based on Google Analytics UA and GA4 tools, Google Tag Manager.

Experience with data visualization in Looker Studio/Google Sheets.

Knowledge of GoogleSQL (Google Standard SQL for GBQ) and experience in compiling complex queries (for example, a query to generate a cohort report view).

High level of responsibility and time management.

Technical savvy: You are quick to grasp new technologies.

Open to new knowledge.

You can work both in a team and independently.

Ability to prioritize multiple projects.
It will be an advantage if you already have (or can quickly acquire):
Experience with Google BigQuery and other Google Cloud Platform solutions, Google Tag Manager Server Side.

Experience in setting up mobile analytics systems (Firebase, AppsFlyer) and analyzing this data.

Basic knowledge of HTML, CSS, and JS.

Experience in creating and interpreting marketing reports.

Experience with data visualization in Power BI/Tableau.

Work experience with Adobe Analytics.
We can offer you
Work in one of the strongest teams in the field of BI solutions and marketing analytics.

Projects with the largest clients in Europe and America in the field of E-commerce, Banking, and Telecom.

Be the first to test Google Cloud Platform & Google Analytics tools.

Opportunities for growth.

Flexible work schedule. This means that you can adjust the schedule for yourself, your clients, and the team, but with the condition that the SLA of responses is met.

Work remotely.

Good teammates with cool projects.

Opportunity to influence the development of OWOX BI products and product solutions.
Does everything suit you? Let's get acquainted!
If your profile matches our request, we will offer you to go through three stages of the interview:
HR & Technical interview. We will discuss your work experience, resume profile, and ability to communicate in English. Also, we will offer you several cases on knowledge of marketing analytics tools, understanding the principles of making decisions based on data, and evaluating advertising channels.

Interview with the CEO. We propose to solve several problems in the format of dialogue. The assignments will help us evaluate your willingness to make the best decisions possible for the company.

Interview with our customer in English.