Head of Marketing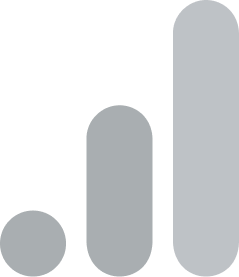 About OWOX
OWOX BI is a SaaS B2B digital analytics platform, recognized as a global leader in marketing analytics software and e-commerce analytics. We simplify multiple data source reporting for digital marketing teams, retailers, and e-commerce. Our patented technology is used by digital analysts to solve problems with cookieless acquisition campaign tracking and to eliminate the blind spots in digital marketing.
Today, we are excited to be partnering with companies like Creatio, MacPaw, SEMrush, Comfy and many others.
Our goal is to become a new standard of digital marketing reporting and to contribute to 50%+ reports in our Serviceable Available Market.
About the role
We are looking for a proactive and flexible person with a deep technical mindset, who is absolutely in love with numbers . Also, here you will find the startup atmosphere with limitless possibilities to get experience, implement your ideas, and grow fast. If you love Data and are keen on automatization- we are a good fit for you.
You have an opportunity to join a highly professional team to implement a global Go-to-Market strategy and to make 2x or even bigger growth. We need your proactivity, ideas, and experience, and in return, we will provide you with trust, support, mentorship, freedom to act, opportunities to grow, and a friendly environment. We expect you to be divergent, and result-oriented to use your expertise to achieve goals and show significant results.
If you believe that a data-driven approach will change the marketing, it is your chance to make it a common practice and be one of the pioneers. You will be promoting an innovative Martech product that revolutionizes the way marketing teams handle data and reports. Rather than telling you what to do, we want to collaborate with you and share plans and ideas in order to achieve high results.
Our long-term goal is to become a leading worldwide digital analytics SaaS provider. If you want to play a significant role, apply for this position.
​Mission
Inbound marketing is a primary source of lead generation for OWOX. Each month we get hundreds of leads, qualify, nurture and convert them into sales-qualified leads (SQL). We need you to empower the marketing team and build a lead generation model and strong PR strategy in the US market that is scalable, efficient, and measurable. The scale model is to maximize the number of sales-qualified leads with a fixed maximum cost of acquisition.
Your role is one of the main parts of the 2023-2024 Growth strategy and we are looking for a strong experienced person with a divergent approach. It is a great chance to use your expertise to get significant results together with a team of real professionals. You will be responsible for marketing budget and ROMI, and you will report directly to the CEO.
Minimum qualification:
Experienced in scaling leadgen 2x times and more YoY in B2B SaaS USA.

Experience in goal setting and implementation in lead generation and content creating in the US.

Experience in managing a team of 5+ people.

Understanding the principles of Unit economy and experience in marketing budgeting.

Understanding of what metrics have to be tracked to measure the progress behind set goals, and to differentiate lead and lag indicators.

You are able to calculate the cost-effective price per a unit and find bottlenecks.

Know how to calculate cohorts' profitability and find growth areas based on data.

At least 50% of your plan was executed with inbound marketing. You know how channels affect each other and can prove this with numbers.

First hand experience in working with low-code tools and in automation of basic tasks of a team.

Good technical skills. It is not a problem for you to find insights in the 5000 rows table or to work with CSV format.

You love automation and you can write a small script or an advanced formula in Google Sheets.
Preferred qualification:
Strong experience in ABM and email marketing.

You know and have some proven experience on how to make a B2B product famous in the US.

You know how to be published in world recognized media and how to make your content viral.
Good product marketing understanding. You can convert technical info into marketing materials for non-technical people and to explain product value.

You have worked with econometric models for your team's work-planning and budgeting.

Strong business acumen combined with a creative mind.

Exceptional prioritization and project management skills; well-organized, divergent, flexible, a strong leader.

Strong analytical, problem-solving, and decision-making skills.

Ability to clearly communicate results, key takeaways, and areas of opportunity.

Experience in working with martech tools (eg. Looker Studio, etc.)

English Upper-Intermediate.

Fast learner. Martech is one of the fastest changing industries so we value the ability to adapt and learn new tools and approaches more than particular knowledge of a tool or tactic.
We are offering:
Freedom to make decisions.

Influence on the global company strategy and results.

Possibility to grow and get valuable work experience.

Competitive financial condition.

Absence of bureaucracy.

International team and great company culture.

Flexible work schedule.

Our company culture fosters entrepreneurship and nurtures our team members to grow with the company.

Strong Ethics, Diversity, Value System.

Remote-first culture.

Highest efforts-to-result conversion (no bureaucracy or useless processes).

Freedom to implement changes (direct work with the CEO and heads of departments).

Supporting atmosphere (no toxic environment, politics or intrigues).

A paradise for those who seek to prove their decisions based on data.