Other integrations
Import Data from Yandex.Direct to Google Analytics
Collect complete statistics on your Yandex.Direct in Google Analytics
From where
Service provider
Where to
Destination service
We collect and process all the data you need to easily build any reports
Automate Yandex.Direct Cost Data Import to Google Analytics
Monitor performance data for Yandex.Direct without having to manually upload files. OWOX BI Pipeline helps automatically import cost and revenue performance data for Yandex.Direct and other non-Google campaigns to Google Analytics.
Start Free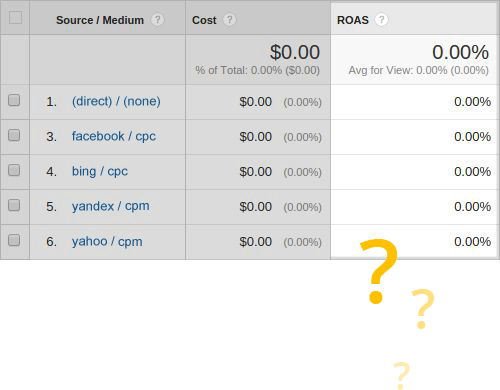 Get a unified view of your campaign performance
Measuring ROI for all your marketing activities and getting an accurate view of campaign performance becomes quite a challenge if your data is siloed in a number of disparate systems.
The Cost Analysis report in Google Analytics enables a unified view of all your marketing campaigns. The problem is that, Google Analytics doesn't automatically collect data for non-Google advertising services. Typically you have to upload the data manually, and Yandex.Direct is no exception.
This challenge can be addressed by linking your Google Analytics and Yandex.Direct accounts using OWOX BI Pipeline.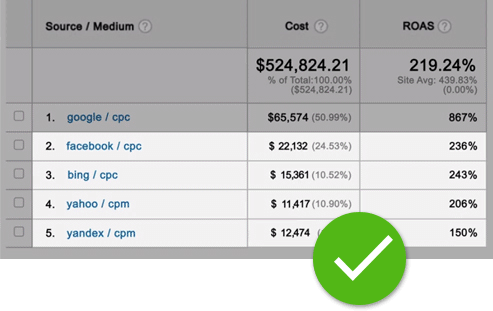 OWOX BI Pipeline
OWOX BI Pipeline automates the tedious task of stitching together data from numerous sources, including Yandex.Direct and other non-Google advertising services.
Click, cost, and impression data from Yandex.Direct and other advertising services will automatically appear in the Cost Analysis report on a daily basis. OWOX BI Pipeline will also import historical data for up to 6 months. You'll be able to track, compare and analyze performance across all your advertising channels, identify areas for improvement and save costs.
OWOX BI Pipeline ensures the accuracy of data:

Validating the UTM parameters in your campaigns and providing advice on how to correct them.

Automatically updating the data for the previous periods should any change occur in the advertising service.

Import cost data starting from the date you specify, and consider VAT rate so that different ad sources can be properly compared with each other.

Supporting dynamic parameters in the settings of advertising campaigns.

Converting the given currency of the data to the currency specified in your Google Analytics view.
Automate the Yandex.Direct cost data import in a few easy steps
Link your Yandex.Direct account to a property in Google Analytics. OWOX BI Pipeline will automatically import the data using the official Yandex.Direct API.
OWOX BI Pipeline will convert the imported data into the format required by Google Analytics and recognize the UTM parameters in your ads. Therefore, you'll see all the information about advertising costs and revenue for your Yandex.Direct campaigns in the Google Analytics Cost Analysis report.
Sign in to OWOX BI

Sign in to your OWOX BI account. If you don't have a project yet — please create one. You'll start with a 7-day, full-featured, Free Trial to explore all OWOX BI products for 7 days. No credit card required.

Select Yandex.Direct data source

Click on the «New Pipeline» button and select Yandex.Direct as the data source. Allow access to the account you want to link to Google Analytics.

Select the data set

Add the Google Analytics account you want to import data to, then select the property and the data set which you want to use for cost data import.

Set up VAT

Specify the VAT percentage that should be subtracted, and select the Google Analytics view you'd like to use.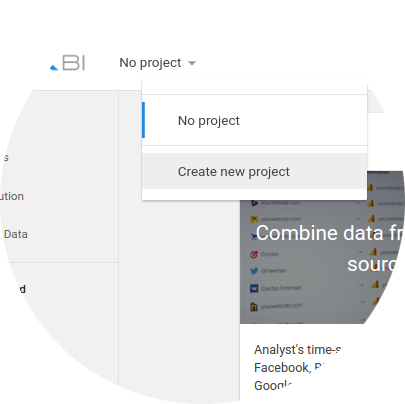 All the data you collect is only stored in your Google Analytics account. You can manage access to the data at any time.
The security of your data is ensured by using both the official Yandex.Direct API and OAuth authentication.

We are not an advertising agency and we do not sell ads. Our ultimate goal is to ensure that you get accurate, unbiased and timely data for decision making.

OWOX BI Pipeline is published in the Google Analytics Technology Partner gallery. Our products have already earned the confidence of thousands of clients worldwide.
Pricing
Historical data import, months

The number of previous months for which you can import historical cost data
Historical data updates, days

We automatically update the data in Google Analytics if the statistics of an advertising
service is updated within the indicated time.
Cost data import time, hours

The maximum time period within which data is sent to Google Analytics after they become available
in the advertising service.
Fixed price (paying month-to-month)