Other integrations
Ringostat to BigQuery
We collect and process all the data you need to easily build any reports
Processed $ 929 537 M
Collect Data From Ringostat in Google BigQuery
Get the comprehensive picture of your business by combining data from both Ringostat and Google Analytics with OWOX BI Pipeline.
Start Free
New Google BigQuery users get a $300 credit from Google
Collect complete call tracking data in Google BigQuery
Call tracking systems are the link between advertising channels and phone orders. They allow you to find out the cost of each call from any online source down to the keyword. However, call tracking itself, only counts the costs of attracting customers.
To reveal the complete picture, the call tracking data has to be integrated with other user data, e.g. from Google Analytics and CRM. This is where OWOX BI comes to the rescue, as it allows you to bring together data from diverse sources in a single system.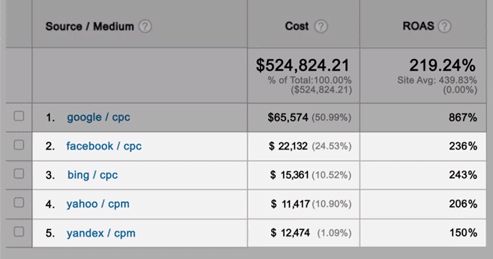 OWOX BI Pipeline
OWOX BI Pipeline automatically sends data from Ringostat and Google Analytics into Google BigQuery so that you can track and compare advertising channels that generate calls. You can link these metrics to real orders. Thus, you will see the complete sequence of user actions — from viewing an advertisement and making a call to a purchase.
Set up Ringostat integration with OWOX BI Pipeline so that you can:

Connect the data on calls from a call center with the order completion rate.

Use comprehensive data to optimize advertising channels.

Get accurate data down to the hit.

Analyze large amounts of data within minutes.

Monitor KPIs with summary reports of any structure.
Simple Setup
To send data from Ringostat call tracking system, link it to OWOX BI, in the Integration tab of the Ringostat interface. It only takes a few easy steps:
Sign in to OWOX BI

If you don't have a project — please create one.

Set up the data pipeline from Google Analytics to Google BigQuery

Create a pipeline for unsampled data from Google Analytics to Google BigQuery.

If you have already set up the pipeline from Google Analytics to Google BigQuery, you can skip to the next step.

Enable integration in Ringostat

To start transmitting data, go to the Integration tab in Ringostat interface and enable integration with OWOX BI.

Make sure that you are using the same UA property both for the Ringostat and OWOX BI integration, and for the data pipeline from Google Analytics into Google BigQuery.


The imported data is safely stored only in Google BigQuery, which means that you can manage access to it at any time.
We use both the official API and the OAuth authorization to ensure the security of your data.

We are not an advertising agency and we do not sell ads.

Thousands of projects rely on OWOX BI and we are recognized as a Google Analytics Certified Partner.
Pricing
Online chat

Fixed price (paying month-to-month)
from $115/month
from $1400/month