Extract all your data from Hotline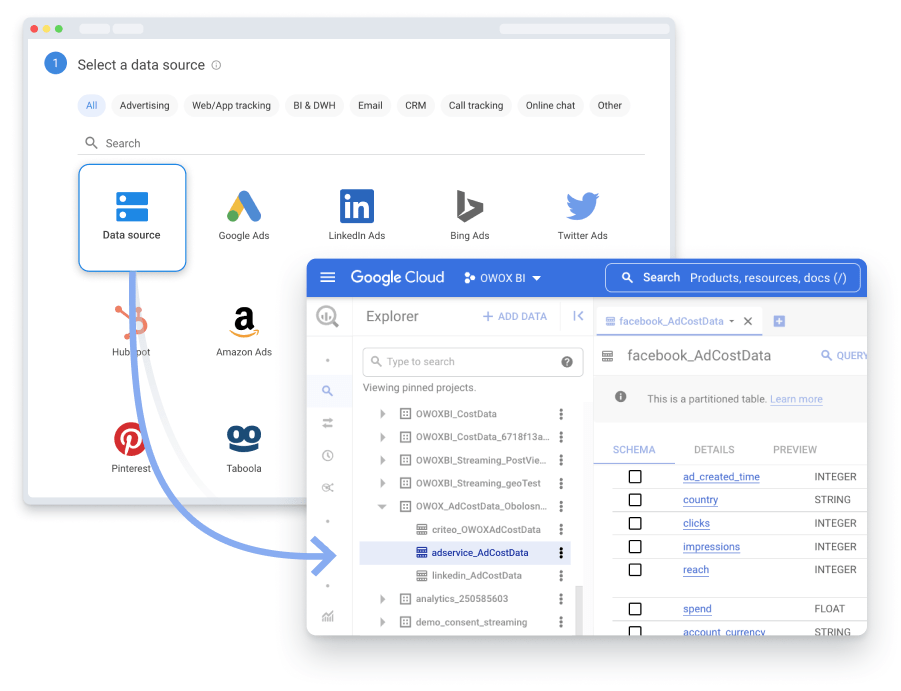 Extracting data from the hotline can be challenging due to the proprietary format and privacy/security concerns. Additionally, users can face difficulty when extracting data and integrating data from multiple sources, such as call center data, email logs, and social media interactions. Trust Owox BI to handle the intricacies of transferring data. Our powerful platform ensures that your data is seamlessly transferred to your desired destination with minimal effort.
OWOX BI makes it easy for you to extract marketing data from c by creating a pipeline without worrying about technical complexities. Receive ready-to-use, automatically updated datasets without manual cleaning, processing, or updating data.
Get started with Hotline automated data collection.