Other integrations
Mandrill → Google BigQuery
We collect and process all the data you need to easily build any reports
From where
Service provider
Where to
Destination service
We collect and process all the data you need to easily build any reports
Improve the Performance of Your Email Campaigns by Collecting Data From Mandrill in Google BigQuery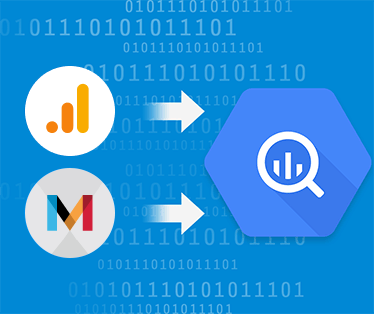 Collect data for your Mandrill email campaigns in Google BigQuery, in near real time. Map your complete customer journey across all touchpoints, including ad clicks, email interactions, phone calls, and more.
Start free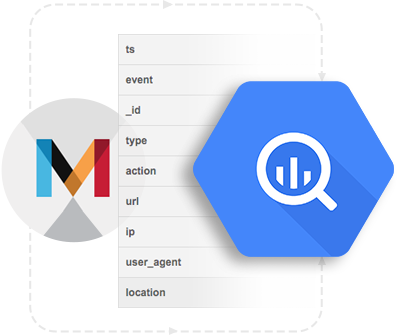 Reach your customers with the right emails, at the right time
Mandrill is a transactional email API for MailChimp that helps deliver customized transactional emails. It also provides detailed statistics on the emails you've sent, including bounces, opens, clicks and spam complaints. However, email statistics alone is not enough. To fine-tune the content and triggers of your emails, it's worth taking account of all the available data about your customers: the pages they've visited, the products they've viewed, and the orders they've made over the phone, online and offline. All in addition to a lot of other information.
Use OWOX BI Pipeline to collect real-time data for your Mandrill transactional emails and combine it with data from Google Analytics and other services, in Google BigQuery. This will help you reveal new insights into your customers, and put them into action when setting up your email campaigns.
With OWOX BI Pipeline you can:

Quickly respond to emerging trends and changes by accessing raw unsampled data in near real-time.

Consolidate data from Mandrill, data about user behavior on your website, data from ERP, CRM, call tracking services, and a number of other sources.

Use the consolidated data to reveal new patterns in user behavior, and send out new, more timely and customer-centered transactional emails.

Save time and resources while processing data in a single system.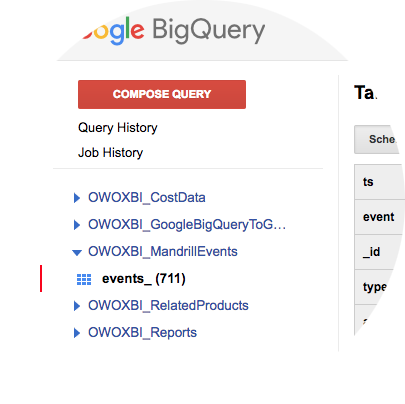 Simple Setup:
Use OWOX BI Pipeline to link your Mandrill and Google BigQuery accounts, and get the data to Google BigQuery in near real time.
Sign in to OWOX BI

Sign in to your OWOX BI account. If you don't have a project yet, please create one. You'll start with a full-featured, Free Trial to explore all OWOX BI products. No credit card required.

Select Mandrill as the data source

Press New Pipeline and choose Mandrill as the data source.

Provide access to your Mandrill account

Enter the Mandrill API key and specify the name of the key.

Provide access to your Google BigQuery account

Specify the project and the data set to be used for data collection in Google BigQuery.

All done! You've successfully set up the pipeline

The data will be available to Google BigQuery in near real time.


All the data you collect is only stored in your Google BigQuery account. You can manage access to the data at any time.
The security of your data is ensured by using both the official Yandex.Direct API and OAuth authentication.

We are not an advertising agency and we do not sell ads. Our ultimate goal is to ensure that you get accurate, unbiased and timely data for decision making.

OWOX BI is a certified Google Cloud Platform Authorized Technology Partner. Our products have already earned the confidence of thousands of clients worldwide.