Google is doing its best to improve the user experience and create a single ecosystem of all its services. As we wrote before, the formula for doing that isn't really complicated: take DoubleClick, add it to Google Analytics 360 Suite, and you get the Google Marketing Platform. Due to such a blending, there's a whole set of changed logos, service names and even URL substitutes.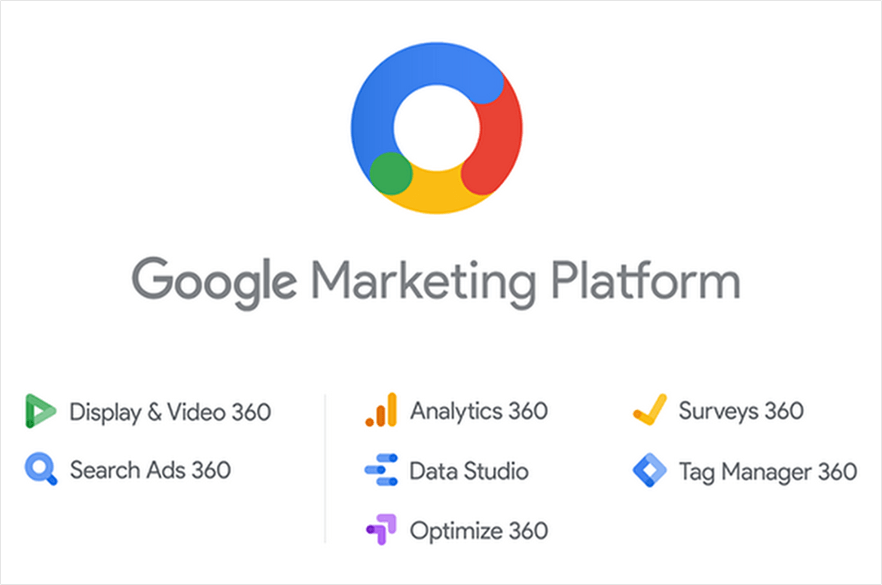 Report changes in Google Analytics
The most faddish tool for analytics has got quite modernized with new report names, dimensions, and even metrics. Here's what can surprise you a bit, if you're used to the old GA interface:
The Acquisition reports on AdWords performance have changed its name to Google Ads.
The DoubleClick Bid Manager reports got quite a different name, becoming Display & Video 360, and all of the metrics and dimensions in these data sets will now be related to DV360.
The updated name for DoubleClick Search reports has turned into Search Ads 360, while the metrics and dimensions for this type will be marked as SA360.
The Campaign Ad Manager metrics and dimensions will now be seen as CM in the former DoubleClick Campaign Manager reports.
The Google Ad Manager reports on behavior have substituted DoubleClick for Publishers, and the metrics along with dimensions will now be shown as GAM.
Google Signals to become available in GA
This feature is called to help you with remarketing and improve most reports, based on the Ad Personalisation function. Check out the whole set of improvements you can get with this function on:
Use the audiences that you earlier created in GA and published in Ads or other Google services for Cross Device remarketing.
Improve the Demographics and Interests reports, collecting the information on users that switched on the Ad Personalisation.
Try the Beta-version of Cross-Device reports, to better understand how users interact with your company's website from various devices.
Talking about the new Cross-Device reporting function, there are a few things to keep in mind:
You might see fewer new users in these reports than in other ones. This is caused by the fact that users are now not identified as new, when just using different devices. In any other report, a user gets identified as new every time switching to other devices for interaction with your website, while in Cross-Device a user stays the same even after visiting a website from PC and getting back there via a tablet or a cell phone.
Cross-Device reports don't allow you to use segments (yet).
Sampling is applied when building a Cross-Device report.
If you're willing to check out the Google Signals feature, navigate to Admin-> Property Settings -> Tracking info -> Data Collection and turn it on. If you can't find it yet, no worries, as it will get available pretty soon.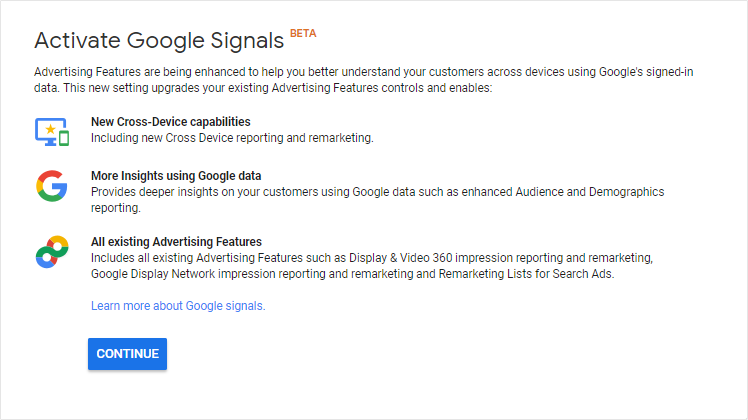 More functions to Ads (AdWords) scripts
AdWords scripts got much more useful with the support of campaign drafts. This allows you to prepare test changes to Search and Display Network campaigns without modifying the original ones. Moreover, if the results turn out good for your business, you can later turn your draft into an experiment and run it in parallel to the original campaign. Yep, this sounds too good to be true, but it actually is. To learn more about how to create drafts with AdWords script, check out this guide.
New Google Sheets features yet to come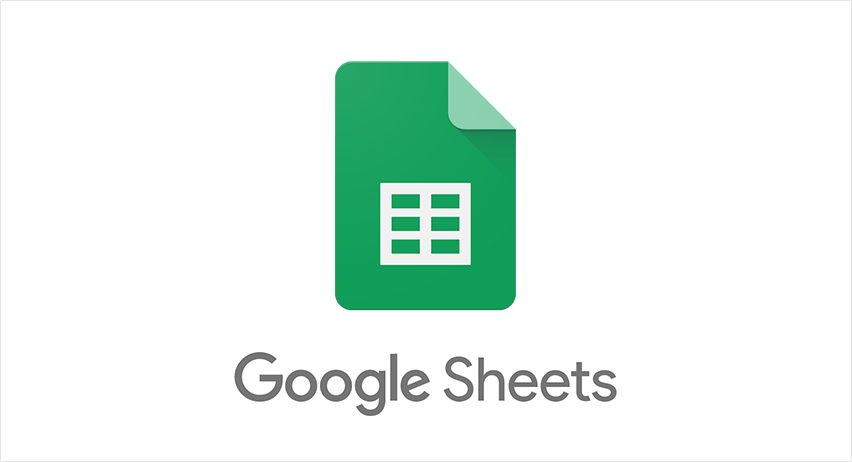 At the conference "Google Next Cloud" quite good functions were announced to come soon:
5M of cells (finally more!) for a document now. This means you get to work with projects that have more data and not to worry if your information can actually fit the table. However, the exact date when this feature will actually start working wasn't specified yet.
Graphs with functionality improved so that users could configure the way graphs look in a flexible manner. For instance, you'll be able to set a different color for the data points.
Improvements in data summary sheets that are already working. This type of sheets got slightly changed, allowing you to modify titles, instantly see the data in a cell, and group data by date.
Native integrations with BigQuery and other Google services. The search giant promised, that you'll soon be able to export data from Salesforce and SAP, use the integration with the Box cloud warehouse and store data there while you'll still work with the files in Sheets.
We'll keep you further updated with new Google features to get more benefit for your business. As usual, if you have questions left, feel free to ask them in the comment section.