OWOX BI hits the top of Marketing Analytics list of G2 Crowd 2019 Report
Vlada Malysheva, Creative Writer at OWOX BI
May 3, 2019
We're thrilled to tell the world that OWOX BI made it to the Leader position in G2 Crowd Spring 2019 report! 
We want to share this wonderful news with all of you — thanks to your kind and honest reviews we're becoming better as a service and we've obtained the Leader position on the market!

G2 Crowd is a trusted world's leading platform that gathers business solution user reviews. In other words, it's like the Oscar Academy Award in the world of business software.

The G2 team calculates Customer Satisfaction and Market Presence scores in real time based on a combination of 15 metrics from G2's user reviews, publicly available information, and third-party sources. Then, the G2 Grid®  report is built. The grid contains four categories — Leaders, High Performers, Contenders, and Niche. 
Grid® reports can also be overall or segmented by three categories: small-business, mid-market, and enterprise companies.
Detailed information about G2 Research Scoring Methodologies can be found here.

All together OWOX BI is rated highly by G2 users and has substantial Market Presence scores. With 91 user reviews rated OWOX BI with 4 or 5 stars, the company is justly presented in the Leaders quadrant of the G2 Grid®.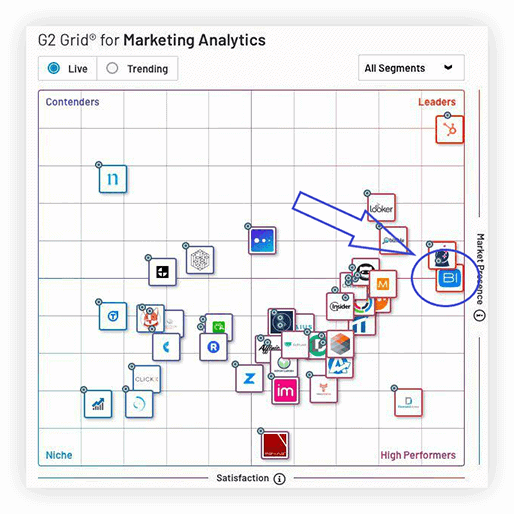 Key report highlights
Report for Marketing Analytics Spring 2019 shows that OWOX BI got:
​99% quality of support;
96% customer satisfaction;
93% ease of doing business with us.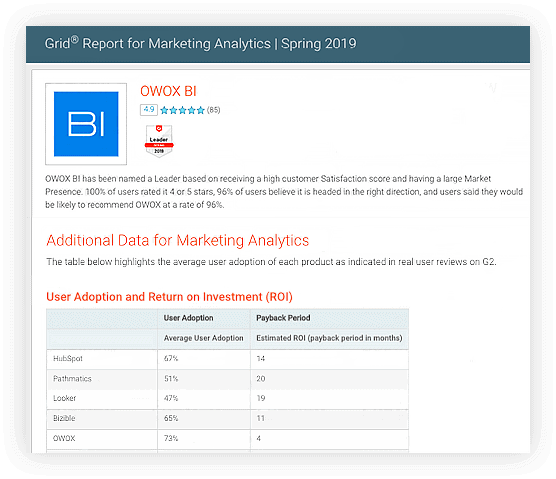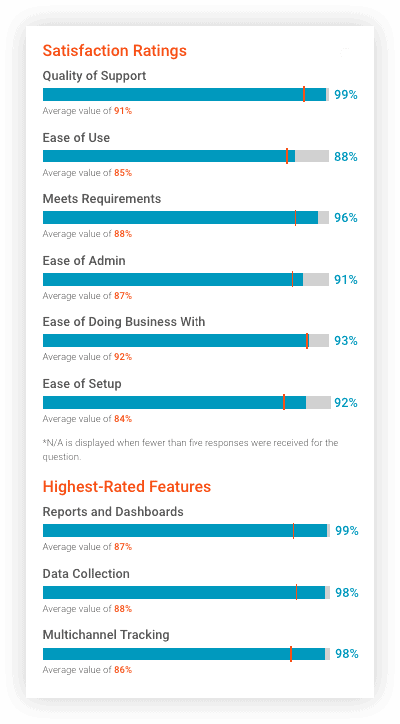 "We are super excited to become a leader in the Marketing Analytics category at the G2 Crowd Spring 2019 report," says OWOX BI' Business Development Manager, Mariia Bocheva. "It's incredible to get such high marks and we're very grateful to our users for their valuable reviews and feedback. We're proud that our user adoption is the highest in the Marketing analytics category — 73% and the payback period is the lowest — only 4 months. We knew that our support team consists of heroes, and our customers' evaluation just confirmed that with the satisfaction rate of our support — 99%. It's really rewarding and motivates our team to progress and provide more quality support".


To view what OWOX BI customers say about their experience, visit our
G2 Crowd profile
.
Do you use OWOX BI? 
Share with us a G2 Crowd review so we will continue to progress!